---
On The Care And Feeding Of Seminarians
The Anglican Fisherman ^ | 1/29/08 | Michael W. Millard


Posted on 01/30/2007 9:15:18 AM PST by Huber

Right at the onset, I want to make it absolutely clear that this is not, I repeat, NOT a personal appeal for support or a rant about personal finances. I consider myself quite blessed because I have the ongoing support of my Diocese, my Parish, my parents and many wonderful people throughout Western Louisiana. To all of them, thank you and God bless you.

Rather, my intention is to address the issue of support for those seminaries that are going to be producing the future clergy for the Anglican Church in America. Yes, I am talking about the orthodox, traditional seminaries that are dedicated to the formation of clergy who know and love God, are steeped in the Scripture, trained in the true doctrines of the Church, well read in the history and traditions of Anglicanism, and who appreciate the liturgy and proper use of the B.C.P.

Right now, there are two seminaries in the United States that meet those criteria. In fact, I believe it was the Archbishop of Uganda who recently singled out these two institutions as the only seminaries in the United States to which he would send his candidates for the priesthood. These are Nashotah House Theological Seminary located in Nashotah, WI, and Trinity Episcopal School for Ministry located in Ambridge, PA, just outside Pittsburgh.

As we move into a new era for the Anglican Church in the United States and abroad, there will be a real need for more orthodox clergy. It is a sad fact that historically ECUSA is the only major denomination in the United States that fails to directly support its seminaries or seminarians. It is also a fact that the cost of a seminary education has continued to rise to a point that makes going to seminary cost prohibitive for some who have been called by God to serve in His Church.

Some may say that if one is called to the priesthood, then certainly God will provide, will He not? True, He does provide; and one of the ways that He provides is through the generosity of those faithful who support individual seminarians or who give directly to a seminary. I can only speak with authority about my experience at Nashotah, but we are faced with a tuition in the neighborhood of $10,000 - $12,000 per academic year, cost for room and board, books and supplies, and then add on the normal expenses of a family with three kids. I understand that the size of this year's Junior class is smaller than expected because there were several students who could not afford the cost.

There is a desperate need for well trained, spiritually sound, orthodox clergy in this country. That is a fact. There is a need for such clergy throughout the world. Nashotah has more seminarians right now that we have had in many years. We have students from all over the country and from several of the Continuing Churches. We are also hoping to make it possible for more overseas students to complete their training here.

God has blessed and will continue to bless these institutions. If you are concerned about the state of the Anglican Church in America, then please consider what kind of support you, your parish or your diocese might be able to provide. Every little bit helps, and the benefits for the Church will be reaped for decades to come.

"Open, O Lord, the hearts and hands of your people, that they may be ready to give and glad to distribute to our necessities. Bless the founders and benefactors of this House, and recompense them with the riches of your everlasting kingdom, for Jesus' sake. Amen." From the Prayer for Nashotah House

Nashotah House Theological Seminary – Nashotah, WI http://www.nashotah.edu/index.htm

Trinity Episcopal School for Ministry - Ambridge, PA http://www.tesm.edu/

To God be the Glory; now and forever.

Your Brother in Christ, Michael W. Millard Nashotah House '08

---
TOPICS:
Mainline Protestant
KEYWORDS:
anglican
---
To: ahadams2; Way4Him; Peach; Zippo44; piperpilot; ex-Texan; ableLight; rogue yam; neodad; Tribemike; ..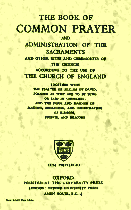 Traditional Anglican ping
, continued in memory of its founder
Arlin Adams
.
FReepmail
sionnsar
if you want on or off this moderately high-volume ping list (typically 3-9 pings/day).
This list is pinged by
sionnsar
,
Huber
and
newheart
.
Resource for Traditional Anglicans:
http://trad-anglican.faithweb.com
More Anglican articles
here
.
Humor:
The Anglican Blue
(by Huber)
Speak the truth in love. Eph 4:15
2
posted on
01/30/2007 9:16:17 AM PST
by
Huber
(And the light shineth in darkness; and the darkness comprehended it not. - John 1:5)
---
To: Huber
Clearly the Bishop has not visited Berkeley CA and seen St. Joseph of Arimathea Anglican Seminary there.
3
posted on
01/30/2007 2:07:24 PM PST
by
BelegStrongbow
(www.stjosephssanford.org: Ecce Pactum, id cape aut id relinque)
---
To: Huber
Let's put some of the blame on the seminaries. It looks like Nashotah is moving into distance learning for one of its programs, but I don't see anything for the M.Div. The seminaries need to set up satillite campuses with local churches so that folks don't have to leave their day jobs while training. See what Covenant and Reformed seminaries do, and to a lesser extent Westminster. Some of the Baptist seminaries have been doing this for years as well.
---
To: Huber
My son is looking at Nashotah House. I think he said for tuition, room and board it's about 28,000 per year.
We believe if God has called him, which we believe He has, He will provide.

---
FreeRepublic.com is powered by software copyright 2000-2008 John Robinson