---
African Anglicans to snub pro-gay rights US bishop
VirtueOnline-News ^ | 1/11/2007 | Rebecca Harrison


Posted on 01/11/2007 9:12:59 AM PST by sionnsar

Main Entry: pri'mate
Etymology: Middle English primat, from Old French, from Medieval Latin primat-, primas archbishop, from Latin, leader, from primus
Date: 13th century
1 often capitalized : a bishop who has precedence in a province, group of provinces, or a nation
2 archaic : one first in authority or rank : LEADER
3 [New Latin Primates, from Latin, plural of primat-, primas] : any of an order (Primates) of mammals comprising humans, apes, monkeys, and related forms (as lemurs and tarsiers)
-pri'mate-ship \-*ship\ noun
--pri-ma'tial \pr*-*m*-sh*l\ adjective

JOHANNSEBURG (Reuters) - Africa's leading Anglican archbishops plan to snub their pro-gay rights U.S. counterpart at a key summit next month as a bitter battle over homosexuality intensifies in a world church on the brink of schism.

Several African leaders have blasted Bishop Katharine Jefferts Schori, the first woman to head the U.S. Episcopal Church, for backing gay clergy and same-sex unions. They have urged Archbishop of Canterbury Rowan Williams not to invite her to a global meeting of Anglican primates in Tanzania. Williams, who admitted this week he was losing control over the divisive debate, insisted Jefferts Schori meet her critics "face to face" but sought to appease traditionalists by inviting conservative U.S. church leaders too.

The archbishops from Africa, home to more than half of the world's 77 million Anglicans, say they will stop short of an all-out boycott but cannot meet with Jefferts Schori.

Kenyan Archbishop Benjamin Nzimbi said he found it "difficult to share a meeting with somebody who is ... fighting what we believe Scripture is saying.

"There is dialogue, this can take place, but I think we have listened to one another enough," he told Reuters.

A spokesman for Nigeria's Archbishop Peter Akinola, Africa's staunchest opponent of gay rights, said many primates -- heads of member churches -- were loathe to meet with Jefferts Schori.

"How that can be done remains mere speculation," said Canon Akintunde Popoola. In an unprecedented move, several primates refused to take communion alongside Frank Griswold, Jefferts Schori's predecessor, at their last meeting in February 2005.

STRUGGLING AGAINST SCHISM

Williams has been striving to avert schism in the loose worldwide union of churches whose long-simmering tensions over homosexuality reached the boiling point with the appointment of openly gay U.S. Bishop Gene Robinson in 2003.

The battle has pitted the small but powerful liberal U.S. church against a traditionalist majority in developing countries, where archbishops have wielded more power since the Anglican Communion's center of gravity shifted south.

Traditionalists say homosexuality is immoral and ordaining gays flouts biblical commands, but liberals say Anglicanism tolerates diverse views. Several conservative U.S. parishes and dioceses have switched their allegiance to African primates.

Global primates narrowly avoided an outright split at their last meeting and tensions are running even higher this time around after the surprise election of Jefferts Schori and refusal of the U.S. church to condemn homosexuality.

Ugandan Archbishop Henry Orombi has not changed his position since primates from the Global South said in September they could not "sit together" with her, an aide confirmed.

Archbishop Benard Malango, leader of the Central African Province including Malawi, Zambia, Zimbabwe and Botswana, told Reuters: "We cannot be in communion with those who advocate ordination of gay bishops in our church."

The South African church, with its strong liberal tradition nurtured during the anti-apartheid struggle and financial links to the United States, is the continent's lone voice in support of Jefferts Schori and urged unity to fight AIDS and poverty.

"Reports of a boycott ... is like fiddling while Rome burns," Archbishop Njongonkulu Ndungane of southern Africa said in a statement to Reuters. "More importantly it goes against God's fundamental call for unity and reconciliation."

(Additional reporting by Mabvuto Banda in Blantyre, David Mageria in Nairobi, Tim Cocks in Kampala and Tume Ahemba in Lagos)

END

---
TOPICS: Mainline Protestant; Other non-Christian
KEYWORDS:



---
To: ahadams2; Peach; Zippo44; piperpilot; ex-Texan; ableLight; rogue yam; neodad; Tribemike; ...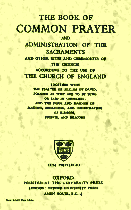 Traditional Anglican ping
, continued in memory of its founder
Arlin Adams
.
FReepmail
sionnsar
if you want on or off this moderately high-volume ping list (typically 3-9 pings/day).
This list is pinged by
sionnsar
,
Huber
and
newheart
.
Resource for Traditional Anglicans:
http://trad-anglican.faithweb.com
More Anglican articles
here
.
Humor:
The Anglican Blue
(by Huber)
Speak the truth in love. Eph 4:15
2
posted on
01/11/2007 9:13:48 AM PST
by
sionnsar
(†trad-anglican.faithweb.com†|Iran Azadi| 5yst3m 0wn3d - it's N0t Y0ur5 (SONY) | UN: Useless Nations)
---
To: sionnsar
"There is dialogue, this can take place, but I think we have listened to one another enough,"


One can hope and pray that the final line in the sand has been crossed and that consequences will be at last imposed.
I would hate to be Bishopess Kate or the Archbishop of Canterbury. I do feel some sympathy for the Archbishop of Canterbury, but I have absolutely no sympathy for Katherine.
---
FreeRepublic.com is powered by software copyright 2000-2008 John Robinson