---
NorCal: Attorney Releases Documents Alleging Diocesan Duplicity
VirtueOnline-News ^ | 1/10/2007 | David W. Virtue


Posted on 01/11/2007 9:02:23 AM PST by sionnsar

Submitted by David W. Virtue DD
VirtueOnline
www.virtueonline.org
1/10/2007

An attorney for Fr. David H. Miller of St. John's Anglican Church, has released documents to share their side of the story because of what he calls continuing false statements from the Diocese and its bishops. He argues that they have not only violated Fr. Miller's due process under canon law but also his personal rights under Calirofnia defamation statutes.

You can view them at this link.

http://sjpet.org/MillerDepositionandResponse.pdf

PETALUMA, CA: St. John's Anglican Church Votes to sever ties with Diocese and Denomination

From the Rev. Dr. Lu T. Nguyen
1/10/2007

After three years of study, prayer, consultation, and tears by the rector, vestry and congregation over the divisions that have torn our denomination asunder, St. John's Episcopal Church, in Petaluma, California met in a properly noticed parish meeting on Sunday, December 17, 2006, and by a vote of the vestry and parish, agreed to sever their 150-year relationship with The Episcopal Church (TEC) and the Diocese of Northern California. By the same vote, our name was amended to St. John's Anglican Church as we will seek to be in communion with an orthodox diocese within the Anglican Communion.

Beginning with the decisions of the August 2003 General Convention of The Episcopal Church, it had become painfully clear that there exists a great theological difference between us and TEC regarding the authority of the Bible and its teachings on human sexuality. We were further discouraged by the fact that Bishop Jerry A. Lamb voted for the consecration of V. Gene Robinson as bishop, a divorced man now living in an openly homosexual relationship. This was painfully disturbing since Bishop Lamb told us previously that he would not approve of such actions. As a result of this path and failure of the Church to seek forgiveness and repent of their actions, the overwhelming majority of our members decided to no longer continue their financial support to Church structures which they believed to have acted contrary to Holy Scripture and the church's traditional teachings regarding sexual morality. The Episcopal Church has failed to respond to the admonishment of the majority of the Primates in the Anglican Communion despite the many heroic attempts by these Primates.

The apostasy of TEC has continued with their refusal to comply with the Windsor Report and to uphold the basic tenets of historic Christian doctrines. Most recently, the delegates to the Diocesan Convention elected Barry Beisner, a man twice divorced and thrice married, as the replacing bishop for Jerry Lamb.

This past year, TEC also elected Katherine Jefferts Schori as the new Presiding Bishop, a person who supports same sex blessings, the ordination of openly practicing homosexuals, denies the central authority of Holy Scripture and demotes the Christian Savior to simply an "avenue to the divine."

St. John's has stood for orthodoxy and biblical teaching for the last 150 years in our community. We pray that our actions to disassociate from The Episcopal Church will be a witness to the world at large that we, one congregation among hopefully many in Northern California, are still standing for God's Word and the historic Christian faith.

In preparing for the litigiousness of The Episcopal Church, St. John's has retained the Rev. Dr. Lu T. Nguyen of Roseville, California as our canon lawyer and general counsel. We have additionally retained the law firm of Penner, Bradley and Buettner of Fresno, California as our litigation defense and appellate attorneys to vigorously defend any strategic and frivolous lawsuits that may be filed against us. Among Penner, Bradley and Buettner's recent success at the appellate level include the 2004 landmark St. Luke's case (121 Cal.App.4th 754), where the appellate court not only upheld its 27+ years of neutral principles precedent in allowing congregations like St. John's to disassociate from the national church and retain its properties but further held that third party trusts (like the Dennis Canon) imposed on a congregation can be revoked by the congregation. The court's rationale was based on sound American trust law, that being, unless a trust is irrevocable, it can be revoked. While St. John's will follow the biblical admonition of not initiating a lawsuit according to 1 Corinthians 6, we do expect and are prepared to defend any strategic lawsuits from TEC and the Diocese of Northern California meant to intimidate and deprive us of our constitutional and legal rights to freely associate and speak out in the public forum.

We ask for prayers from all Christians. We especially ask those still within The Episcopal Church, particularly the Diocese of Northern California, to re-evaluate their giving to an institution which will likely use some of those resources to litigate against conservative parishes like St. John's, its members and children.

http://sjpet.org/pressrelease1.html

Contact Information: The Rev. Dr. Lu T. Nguyen
For St. John's Anglican Church
40 Fifth Street
Petaluma, CA 94952
E-mail: news@ltnlaw.com
---
TOPICS:
Mainline Protestant
KEYWORDS:
---
To: ahadams2; Peach; Zippo44; piperpilot; ex-Texan; ableLight; rogue yam; neodad; Tribemike; ...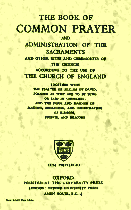 Traditional Anglican ping
, continued in memory of its founder
Arlin Adams
.
FReepmail
sionnsar
if you want on or off this moderately high-volume ping list (typically 3-9 pings/day).
This list is pinged by
sionnsar
,
Huber
and
newheart
.
Resource for Traditional Anglicans:
http://trad-anglican.faithweb.com
More Anglican articles
here
.
Humor:
The Anglican Blue
(by Huber)
Speak the truth in love. Eph 4:15
2
posted on
01/11/2007 9:03:10 AM PST
by
sionnsar
(†trad-anglican.faithweb.com†|Iran Azadi| 5yst3m 0wn3d - it's N0t Y0ur5 (SONY) | UN: Useless Nations)
---
To: sionnsar
Just how many parishes is TEC intending to sue for property? Schori is going to singlehandedly bankrupt what is left of the church she inherited.

She may see it as a cash cow in a dying denomination, but I don't think the courts are going to just hand everything over to her. The precedence has already been set. She has thus far shown herself as a tyrant.

To her, it isn't about religion, or theology, or even sexuality. It is about how to get rich quick.
---
To: Peanut Gallery
I'll take a step back and say I think (at the least) TEC and Schori are just following the logic of the Dennis Canon. That Canon was intended to stanch the late-70s departure of entire churches from ECUSA by hanging on to their property. And it did so -- the rate of departures of entire churches went way down. (I do not know about the numbers of "individual departures" such as myself.)
If TEC were to win enough of these property suits many other churches would be cowed into inaction. And with inaction, many parishioners would simply remain in the pews. In my estimation it's not just about the property but the parishioners who either do not, or care not to, know and so who stay put.
However, I concur with your estimation: matters have been handled rather as if by a tyrant, whether deliberately or by incompetence.

4
posted on
01/11/2007 7:53:55 PM PST
by
sionnsar
(†trad-anglican.faithweb.com†|Iran Azadi| 5yst3m 0wn3d - it's N0t Y0ur5 (SONY) | UN: Useless Nations)
---
FreeRepublic.com is powered by software copyright 2000-2008 John Robinson