---
---
To: ex-Texan; ahadams2; ableLight; rogue yam; neodad; Tribemike; rabscuttle385; cf_river_rat; ...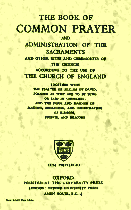 Traditional Anglican ping
, continued in memory of its founder
Arlin Adams
.
FReepmail
sionnsar
if you want on or off this moderately high-volume ping list (typically 3-9 pings/day).
This list is pinged by
sionnsar
,
Huber
and
newheart
.
Resource for Traditional Anglicans:
http://trad-anglican.faithweb.com
More Anglican articles
here
.
Humor:
The Anglican Blue
(by Huber)
Speak the truth in love. Eph 4:15
2
posted on
12/17/2006 6:17:06 AM PST
by
Huber
("Tradition means giving votes to the most obscure of classes - our ancestors." - G K Chesterton)
---
To: dennisw; Cachelot; Nix 2; veronica; Catspaw; knighthawk; Alouette; Optimist; weikel; Lent; GregB; ..
If you'd like to be on this middle east/political ping list, please FR mail me.
High Volume. Articles on Israel can also be found by clicking on the Topic or Keyword Israel. or WOT [War on Terror]
----------------------------

3
posted on
12/17/2006 6:31:02 AM PST
by
SJackson
(had to move the national debate from whether to stay the course to how do we start down the path out)
---
To: Huber
What a bunch of mumbo jumbo. The ECUSA needs to get its own house in order before all else. Ignore these people - they lie for a living.
4
posted on
12/17/2006 8:49:50 AM PST
by
x_plus_one
(Franklin Graham: "Allah is not the God of Moses. Allah had no son")
---
FreeRepublic.com is powered by software copyright 2000-2008 John Robinson