---
FREDERICKSBURG, VA: St. Stephen's Church Will Vote to leave TEC
VirtueOnline-News ^ | 12/08/2006 | Frank Delano, Free-Lance Star


Posted on 12/09/2006 8:27:57 AM PST by sionnsar

The future of a Northern Neck church will be locked in a ballot box on Sunday.

That's when the congregation of St. Stephen's Church at Heathsville votes on whether to secede from the Episcopal Church and join a new organization of Anglicans who consider homosexuality a sin.

"We believe that the Episcopal Church decided to walk apart from the Anglican Communion by their actions in the 2003 and 2006 conventions," said St. Stephen's spokesman Ward LeHardy.

In 2003, Episcopalians approved V. Gene Robinson, an openly gay priest, as bishop of New Hampshire. His selection sparked outrage among conservative members of the church.

This year, the denomination elected Katharine Jefferts Schori as its new presiding bishop.

Schori approved same-sex marriages in her own diocese and voted in favor of Robinson. She also shocked evangelical Episcopalians with a reference to "Mother Jesus" in a sermon and other comments.

"As a result, many churches have taken or are considering taking some action to disassociate themselves from the Episcopal Church in Virginia and elsewhere in the U.S.," said Margaret Radcliffe, St. Stephen's senior warden.

Two large, historic Episcopal churches in Fairfax County--Truro Church and The Falls Church--also will vote next week on joining the newly formed Convocation of Anglicans in North America, an offshoot of the Church of Nigeria (Anglican Communion).

Sunday's votes at St. Stephen's will be locked in a ballot box. Accompanied by observers, the box will be taken to the nearby office of Northumberland County Commonwealth's Attorney Michael McKenney.

McKenney will safeguard the box until next Sunday, Dec. 17, when the ballot box will be returned to the church for other members to vote. The box will then be opened, the votes counted and the church's decision announced.

The Northern Neck church has 150 members. The two Fairfax churches have a total of more than 4,800 members.

All three held recent programs called "Forty Days of Discernment" to consider the doctrinal path they would follow.

Last week, Peter James Lee, bishop of the Diocese of Virginia, warned the churches of potential legal consequences if they strayed from the Episcopal fold.

Lee maintained that the diocese owns the real and personal property of the churches. Vestry members are trustees of that property, he said.

Lee said that vestry members could face "repercussions and possible civil liability" if they attempted to place church property "under the authority of any ecclesial body other than the Diocese of Virginia."

"You have freedom of conscience," Lee wrote, "but that freedom does not include alienating the property of the church you have sworn to serve."

"We feel the congregation owns the church at Heathsville," said LeHardy, a former Fredericksburg resident.

"We're not exactly babes in the woods," he added. "We've vetted all the laws and canons that Lee quoted. We think that we're in pretty good shape. A legal battle would be most un-Christian."

http://fredericksburg.com/News/FLS/2006/122006/12082006/242468

---
TOPICS:
Mainline Protestant
KEYWORDS:
---
To: ahadams2; rogue yam; neodad; Tribemike; rabscuttle385; cf_river_rat; fgoodwin; secret garden; ...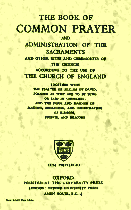 Traditional Anglican ping
, continued in memory of its founder
Arlin Adams
.
FReepmail
sionnsar
if you want on or off this moderately high-volume ping list (typically 3-9 pings/day).
This list is pinged by
sionnsar
,
Huber
and
newheart
.
Resource for Traditional Anglicans:
http://trad-anglican.faithweb.com
More Anglican articles
here
.
Humor:
The Anglican Blue
(by Huber)
Speak the truth in love. Eph 4:15
2
posted on
12/09/2006 8:28:44 AM PST
by
sionnsar
(?trad-anglican.faithweb.com?|Iran Azadi| 5yst3m 0wn3d - it's N0t Y0ur5 (SONY) | UN: Useless Nations)
---
To: sionnsar
The Episcopal Church is no longer part of the Church of Jesus Christ but an organization of "men" teaching the perverted doctrines of demons. The hard decisions now being made by these congregations and by the Diocese of San Joaquin are a sign that the life of Jesus Christ still dwells in a "faithful remnant" and that they are answering his call to declare themselves for the unchanging Truth. May Almighty God protect, preserve and defend the faithful remnant as they walk the narrow path of obedience to His revealed will.
3
posted on
12/09/2006 10:02:35 AM PST
by
LibreOuMort
(Give me liberty, or give me death! (Patrick Henry))
---
FreeRepublic.com is powered by software copyright 2000-2008 John Robinson