---
Beatings Will Continue... [TEC, waging reconciliation]
Midwest Conservative Journal ^ | 11/06/2006 | Christopher Johnson


Posted on 11/07/2006 10:41:38 AM PST by sionnsar
But we are here to talk about "Waging Reconciliation," even though in English "to wage" means "to fight" or "to struggle" or "to conduct conflictingly" – that is, if it does not mean "to earn by labor." Are we meant – or do we mean – to wage reconciliation as though we were marching, soldiers all, to war? A war not of our choosing? Or do we speak with some irony, meaning to wade (yes, I said "wade") into situations of conflict but not to engage them conflictingly? It may be that our task is to act to reconcile, but to do so mindful that many sources of conflict that affect us are outside of our control, and will see any attempts we make to bring peace as further acts of depraved rebellion and, though we shudder to realize that they think this way, as a kind of warfare itself.

So, with your indulgence, I should like to modify the workshop's title slightly, to: "Waging Reconciliation?" [question mark]. As this title comes to us as a question, we can discern how better to ask it, and what kinds of answers we need.
Two of which are:
"Give Them Just Enough Rope ...": Do what many dioceses and parishes, including Missouri, Los Angeles, Pennsylvania, Connecticut, Florida, and Calvary Episcopal Church (Pittsburgh), have done: act through courts and canons to protect the church when it becomes necessary. This strategy includes tolerating ACN clergy until they clearly reject the authority of the church, accepting that they have abandoned their cures and the communion of the church, and reclaiming their parishes for TEC as the canons allow. It also includes suing breakaway parishes to retain them for TEC and that portion of the parish faithful to TEC. The church's canons often require, at least from bishops with jurisdiction, such actions as have been taken that are consonant with this model.

Pro-actively Prevent Schism: Protect and defend the church by neutralizing the dangers posed to TEC by the ACN and its sources of support. Hold accountable the leaders who have rejected the authority of General Convention and/or have created a parallel church. This would involve going a step beyond #4, and deciding that the ACN represents under law what it is in fact: a separate church designed to strip TEC of legitimacy as well as resources for ministry. This would also require actions to restore governance in dioceses where a majority of the leaders reject the governance structures of TEC. This model would extend the strategy under model #4 to cover actions of diocesan leaders, not just parish leaders, to protect the church before its detractors do it more harm, and to re-integrate ACN parishes and clergy, as far as possible, into the mainstream of TEC.
Episcopal reconciliation - when you admit what a bigot you are, change your mind and agree with me.

---
TOPICS:
Mainline Protestant
KEYWORDS:
---
To: ahadams2; cf_river_rat; fgoodwin; secret garden; MountainMenace; SICSEMPERTYRANNUS; kaibabbob; ...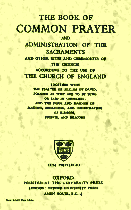 Traditional Anglican ping
, continued in memory of its founder
Arlin Adams
.
FReepmail
sionnsar
if you want on or off this moderately high-volume ping list (typically 3-9 pings/day).
This list is pinged by
sionnsar
,
Huber
and
newheart
.
Resource for Traditional Anglicans:
http://trad-anglican.faithweb.com
More Anglican articles
here
.
Humor:
The Anglican Blue
(by Huber)
Speak the truth in love. Eph 4:15
2
posted on
11/07/2006 10:42:14 AM PST
by
sionnsar
(?trad-anglican.faithweb.com?|Iran Azadi| 5yst3m 0wn3d - it's N0t Y0ur5 (SONY) | UN: Useless Nations)
---
FreeRepublic.com is powered by software copyright 2000-2008 John Robinson