---
Hardball [so much for reconciliation]
Midwest Conservative Journal ^ | 10/30/3006 | Christopher Johnson


Posted on 10/30/2006 6:05:53 PM PST by sionnsar
On the eve of Nevada Bishop Katharine Jefferts Schori's investiture as the 26th Presiding Bishop of The Episcopal Church, her chancellor, David Booth Beers, has written identical letters to the chancellors of two traditionalist dioceses demanding that they change language "that can be read as cutting against an 'unqualified accession' to the Constitution and Canons of the General Convention of The Episcopal Church.

"The timing of this letter is shocking," Fort Worth Bishop Jack L. Iker told The Living Church. "Some of the changes he refers to go back as far as 1989. All this was done completely out in the open and news of it was distributed widely. We have kept the Presiding Bishop informed at every step.

Mr. Beers concludes his letter stating "should your diocese decline to take that step, the Presiding Bishop will have to consider what sort of action she must take in order to bring your diocese into compliance."
And so much for Kate Schori's word.
Bishop Iker questioned whether this was possible given that in September, Bishop Jefferts Schori told him to his face at a special meeting in New York City called by the Archbishop of Canterbury that the Presiding Bishop has no jurisdiction or oversight of dioceses under Episcopal Church polity.
This isn't particularly surprising. Everyone knew that at some point, TEC would begin to play rough. But I suspect that these letters are probably a bluff on 815's part. With the Primates Meeting coming up in February, TEC will guarantee that Kate won't get an invitation to Dar Es Salaam if they push this too hard right now.
I think these letters are a shot across the bow, nothing more. However the Network needs to get ready for what will undoubtedly follow them.
UPDATE: After further review, perhaps this meeting wasn't anywhere near as cordial as TEC claimed it was. Perhaps Dr. Williams spelled things out for the new PrezBish.
UPDATE: According to Jack Iker, Mrs. Schori's conversation with Dr. Williams wasn't as frank as she said it was.
The Beers letter is dated Oct. 19th and came by regular mail to my chancellor's law office. When a copy was faxed to me from his office on the 27th, I then faxed it to Lambeth Palace, so the Archbishop would know what was in the works. Alas, Katharine had been there for her visit with the ABC that very day but had already departed.
---
TOPICS:
Mainline Protestant
KEYWORDS:
---
To: ahadams2; cf_river_rat; fgoodwin; secret garden; MountainMenace; SICSEMPERTYRANNUS; kaibabbob; ...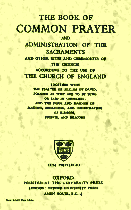 Traditional Anglican ping
, continued in memory of its founder
Arlin Adams
.
FReepmail
sionnsar
if you want on or off this moderately high-volume ping list (typically 3-9 pings/day).
This list is pinged by
sionnsar
,
Huber
and
newheart
.
Resource for Traditional Anglicans:
http://trad-anglican.faithweb.com
More Anglican articles
here
.
Humor:
The Anglican Blue
(by Huber)
Speak the truth in love. Eph 4:15
2
posted on
10/30/2006 6:06:35 PM PST
by
sionnsar
(†trad-anglican.faithweb.com†|Iran Azadi| 5yst3m 0wn3d - it's N0t Y0ur5 (SONY) | UN: Useless Nations)
---
FreeRepublic.com is powered by software copyright 2000-2008 John Robinson