---
Anglican Bishops Group Formed Against Acceptance of Homosexuality
VirtueOnline-News ^ | 9/20/2006 | Hilary White


Posted on 09/21/2006 5:16:36 PM PDT by sionnsar

RWANDA: Anglican Bishops Group Formed Against Acceptance of Homosexuality in Church African bishops main driving force at meeting in Kigali, Rwanda

by Hilary White

KIGALI, September 20, 2006 (LifeSiteNews.com) - A consortium of Anglican bishops dedicated to preserving Anglicanism's Christian character, has formed an alliance against the proliferation of homosexuality in the Worldwide Anglican Communion. The prelates, meeting in Kigali, the capital of Rwanda, are preparing a document condemning the acceptance of anti-Christian sexual teachings, particularly the acceptance of homosexuality.

Drawing a line in the theological sand, the bishops said the agreement is for whoever can abide by it. "Who ever subscribes to this covenant must abide by it and those who are unable to subscribe to it will walk out."

The bishops from the developing world, assisted by "conservatives" in England, Australia and the US, have taken the lead in restoring Christian discipline to their ailing ecclesial communion. Led by the Nigerian primate, Peter Akinola, the group released a statement saying, "The Church affirms our commitment to the total rejection of the evil of homosexuality which is a perversion of human dignity'."

Reuters reports that Anglican clerics from Africa, Latin America, the Middle East and Asia met in Rwanda and are expected to sign an agreement confirming the Christian and biblical nature of the Anglican Church and rejecting the incursions of secularism and the hyper-sexualized western philosophies that led to the acceptance of homosexual bishops and clergy.

The agreement could give hope to beleaguered Anglican communities in Europe, the US and Canada where Anglicans wanting to remain faithful to their Christian beliefs about sexuality have been persecuted and threatened by bishops and clergy adhering to the secularist mentality.

In response to this, the Nigerian Anglican Church this August consecrated a bishop from the US, Reverend Martyn Minns from Virginia. Minns took charge of the Convocation of Anglicans in North America, a group established to aid Episcopal congregations in the US who want to remain in the Anglican Communion and reject the schismatic actions of the US church in promoting the homosexual movement.

At the time, Akinola said the hope was that more bishops would be consecrated to this new organization and that its status within the Anglican Communion could be regularized, thus giving faithful Christian Anglicans a haven in the current crisis.

"We have had the first one now, and, hopefully, in another six months, one year, or so, we will have two, three, more, maybe five or 10 more. As the need arises, we will be meeting the challenges," he said.

Of the world's 77 million Anglicans, by far the greatest numbers live in the "Global South," areas covered by the agreement expected to be signed later this week.

Attendance at Anglican churches in Canada, the US, Australia and other parts of the formerly Christian west, have continued to shrink, even in Britain, the mother church of the Communion.

A study released last year, however, points not to disinterest in religion among Britons for the answer to the decline in attendance, but to the abandonment of the basics of the Christian religion by both the official Anglican and even Catholic Churches.

Christian believers, the study showed, are attending in record numbers at "house churches" and smaller, more orthodox and often independent groups. Respondents to the study invariably pointed to the lack of Christian belief and teaching in the "mainstream" churches for their reasons for staying away.

Earlier this month, a petition was circulated by the group, Anglican Mission in America, asking Akinola and the Nigerian Church, the largest in the world, to resolve the crisis. Episcopal bishop John H. Rodgers said that unless a resolution is found, "a division is inevitable." The 44-page document was released August 30, and was sent to all the Anglican bishops of the world. In an effort to preserve the Anglican faith and uphold the sovereignty of Scripture, the document said that unless a structure is set up that gives shelter to faithful Christian Anglicans, "the Anglican faith will ultimately either be extinguished or rendered ineffective."

The US letter said, "Western churches once carried the faith to Africa and Asia, and now churches in Africa and Asia are needed to carry it back to the Western countries."

Catholic Decline in England a "pastoral and demographic catastrophe" says New Report http://www.lifesite.net/ldn/2006/jul/06070503.html

Huge UK Church Survey says Pews Emptying Because Christianity no Longer Preached http://www.lifesite.net/ldn/2005/mar/05030704.html

Nigerian Prelate Calls for Suspension of Church of England from Worldwide Anglican Communion http://www.lifesite.net/ldn/2005/aug/05081501.html

---
TOPICS:
Mainline Protestant
KEYWORDS:
[There's more following this at the source, but I declined to post it due to extremely biased, slanted and prejudicial language (Reuters and 365Gay). --sionnsar]

---
To: ahadams2; cf_river_rat; fgoodwin; secret garden; MountainMenace; SICSEMPERTYRANNUS; kaibabbob; ...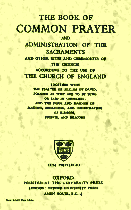 Traditional Anglican ping
, continued in memory of its founder
Arlin Adams
.
FReepmail
sionnsar
if you want on or off this moderately high-volume ping list (typically 3-9 pings/day).
This list is pinged by
sionnsar
,
Huber
and
newheart
.
Resource for Traditional Anglicans:
http://trad-anglican.faithweb.com
More Anglican articles
here
.
Humor:
The Anglican Blue
(by Huber)
Speak the truth in love. Eph 4:15
2
posted on
09/21/2006 5:17:27 PM PDT
by
sionnsar
(†trad-anglican.faithweb.com†|Iran Azadi| 5yst3m 0wn3d - it's N0t Y0ur5 (SONY) | UN: Useless Nations)
---
To: sionnsar
The Organization of the Ungay!!
3
posted on
09/21/2006 6:27:56 PM PDT
by
phoenix0468
(http://www.mylocalforum.com -- Go Speak Your Mind.)
---
To: phoenix0468
A study released last year, however, points not to disinterest in religion among Britons for the answer to the decline in attendance, but to the abandonment of the basics of the Christian religion by both the official Anglican and even Catholic Churches.
Say what?

4
posted on
09/21/2006 10:44:42 PM PDT
by
gogeo
(Irony is not one of Islam's core competencies (thx Pharmboy))
---
To: sionnsar
The prelates, meeting in Kigali, the capital of Rwanda, are preparing a document condemning the acceptance of anti-Christian sexual teachings, particularly the acceptance of homosexuality. Drawing a line in the theological sand, the bishops said the agreement is for whoever can abide by it. "Who ever subscribes to this covenant must abide by it and those who are unable to subscribe to it will walk out."
Ah now THAT's what I like to see!
This is the teaching of the church catholic. Whosoever rejects it, let him be anathema.

---
FreeRepublic.com is powered by software copyright 2000-2008 John Robinson