---
Canterbury letter as Global South prepare to meet
VirtueOnline-News ^ | 9/18/2006 | David Phillips


Posted on 09/18/2006 4:54:45 PM PDT by sionnsar

News Analysis

By David Phillips 9/18/2006

As the Primates of the Global South prepare to meet next week the Archbishop of Canterbury has written to all the Primates. The Archbishop appears to be trying to head off any initiatives taken by the Global South by setting out the process already underway.

There will be a meeting of all the Anglican Primates in February but that body is very divided. At the risk of over-simplifying matters the Primates appear to reflect the church at large.

First there are the revisionists who believe in radical action to promote their views.

Then there are the liberals, who agree with the beliefs of the revisionists but not their tactics.

Thirdly are the moderates (or Thyatirans) who are morally orthodox but appear willing to tolerate gross error.

Finally there are the conservatives, who are not only orthodox in belief and morality but are forthright in opposing error, as their office demands that they do.

On the face of it there are far more conservatives present when the Global South primates meet, thus it is more likely that they will push for positive action. However, when all the primates meet not only are the revisionists present but the liberals and moderates probably form the majority and to date have appeared unwilling to act decisively.

Significantly in his letter Archbishop Williams announced that Drexel Gomez, Primate of the West Indies is to head up the group seeking to produce an Anglican Covenant. Gomez, an Anglo-Catholic, is seen by some (though not others) as a conservative and presumably this is part of Williams' reasoning. Gomez was an enthusiastic supporter of the Windsor Report, which itself indicates his unwillingness to take clear and decisive action against the cancer which is destroying the Anglican Communion.

One of the key issues to be resolved is how to respond to the US General Convention which took place earlier this summer. It is obvious to many that the General Convention did nothing to turn their church back from the error they have embarked on. However, in the games that are played in Church politics the Archbishop and others are determined to grasp at straws and convince people that they are much more that this: "The advisory group has spent much time in examining (the) resolutions (of GC) in great detail, and its sense is that although some aspects of these requests have been fully dealt with, there remain some that have not. This obviously poses some very challenging questions for our February meeting and its discernment of the best way forward." (The advisory group was a small body set up by the Primates' Standing Committee.)

Therefore, a weak request was made of General Convention (it should have been much stronger), they did not meet this, but now it is being argued that even though they did not meet this weak request what they did do may be perceived as sufficient.

In the early part of his letter the Archbishop talks of his concern for 'all those ordinary people of God, in the Episcopal Church and elsewhere, who are puzzled, wearied, or disoriented by our present controversies. So many say they simply do not want to take up an extreme or divisive position and want to be faithful to Scripture and the common life. They want to preserve an Anglican identity that they treasure and love passionately but face continuing uncertainty about its future.'

Surely the best way to serve these 'ordinary people' is to stop the uncertainty, to stop producing statements which never quite say what they mean, and to act decisively to drive out error.

---David Phillips is the president of Church Society which exists to promote a biblical faith which shapes both the Church of England and the society in which we live for the sake of Christ. They can be reached by going here: http://www.churchsociety.org/index.htm

---
TOPICS:
Mainline Protestant
KEYWORDS:
---
To: ahadams2; cf_river_rat; fgoodwin; secret garden; MountainMenace; SICSEMPERTYRANNUS; kaibabbob; ...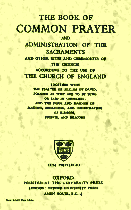 Traditional Anglican ping
, continued in memory of its founder
Arlin Adams
.
FReepmail
sionnsar
if you want on or off this moderately high-volume ping list (typically 3-9 pings/day).
This list is pinged by
sionnsar
,
Huber
and
newheart
.
Resource for Traditional Anglicans:
http://trad-anglican.faithweb.com
More Anglican articles
here
.
Humor:
The Anglican Blue
(by Huber)
Speak the truth in love. Eph 4:15
2
posted on
09/18/2006 4:55:12 PM PDT
by
sionnsar
(†trad-anglican.faithweb.com†|Iran Azadi| 5yst3m 0wn3d - it's N0t Y0ur5 (SONY) | UN: Useless Nations)
---
To: sionnsar
Lists of "four kinds of Anglicans," such as the one compiled by Mr. Phillips, are worse than useless because they absolutely preclude any solution other than dissolution. It really says more about Mr. Phillips' own sense of hopelessness, than anything else.
The screed as a whole is remarkably ignorant. The following is a perfect example:
Gomez was an enthusiastic supporter of the Windsor Report, which itself indicates his unwillingness to take clear and decisive action against the cancer which is destroying the Anglican Communion.
Mr. Phillips apparently has no clue as to what the Windsor Report was all about, nor does he acknowledge what the Windsor Report itself stated as its limitations. It was an investigation of the roots of the problem, and the means by which solutions were proposed ... and nothing more.
Nor does Phillips seem to understand the import of ABp Gomez being in charge of the creation of the Anglican Covenant. If Phillips really wants to fix what ails the Communion, he should know that a Covenant that explicitly defines the terms of membership is an essential vehicle in taking the "clear and decisive action" he claims to want.
This article is a sorry piece of dreck, written by a man who's apparently more interested in getting his own venom in print, than in understanding, much less solving, the issues at hand.

---
FreeRepublic.com is powered by software copyright 2000-2008 John Robinson