---
Bishop Lipscomb and the American Way
9/12/2006 | Alice C. Linsley


Posted on 09/12/2006 8:49:26 PM PDT by Alice Linsley

Bishop Lipscomb and the American Way

Alice C. Linsley

Episcopal Bishop Lipscomb has encouraged members of his diocese (Southwest Florida) to refrain from participation in a significant public forum: the religious blog. The Bishop should know better than to try to curtail the American love of debate. Blogs serve the church much as the colonial tracts served the American Revolution. Some writings on the blogs have been as influential as the Federalist Papers in shaping opinions and some comments have been as inflammatory as the most provocative revolutionary phamplets.

The public debate in colonial America acted as pitocin to the birth of our nation. It was aided by faster printing presses. Today the Anglican blogs are aiding birth of a different revolution. Almost hourly the headlines change at Titusonenine, Stand Firm, and Drell's Descants. Here readers find news, comments, information and personal reflections that help them to gain perspective on The Episcopal Church and the greater Anglican Communion. Similarly, the colonial tracts made it possible for people to scrutinize King George's policies and decrees in a new light. As Greg Griffith wrote, "It's no secret that many bishops - orthodox as well as revisionist - rue the day the blog was invented, mainly because it takes away so much of their control of the information about this debate."

Bishop Lipscomb should be concerned about controlling information. Information in the wrong hands can destroy an empire. Bishop Lipscomb clearly recognizes that the Episcopal diocese over which he has jurisdiction is inflamed and on the edge of revolution. Blogging only makes matters worse, especially for revisionists and for bishops in power, even orthodox bishops. The cyber debate has served as a call to arms and the fighting forces are now arranged on the field. The uniformed army of the Episcopal empire is well equipped while the militia looks rather ragged and forlorn, but if history has a truth to teach us, it is that those who fight for their homes fight hardest. Fighting for their homes, orthodox parishes across the country have gained ground in recent weeks and it appears that the battle may be turning.

This war of words may be bloodless, but it is not without fatalities. We mustn't underestimate the heartache and losses that the conflict has inflicted. The Episcopal Church has lost thousands of members and millions of dollars in annual income and property. It has also lost some of its most talented clergy. Utterly failing to construct a convincing document in support of its new religion, ECUSA has also lost its former image as a thinking person's church. The blogs have recorded these developments day by day and the information is available to anyone who has access to a computer. No wonder the leaders of the Episcopal Church want people to "fast" from blogging.

Is an end to the blogging wars in sight? An Anglican version of the continental congress and a TEC-Canterbury version of parliament will meet this month and this signals a widespread recognition that Anglicans have reached an impasse. It appears that the leaders finally realize the need for a negotiated settlement.

If Frank Griswold had been a strong moral leader such as General George Washington, a faithful Anglican Christian, perhaps this war could have been avoided. When Washington heard that some men at Valley Forge were taking God's name in vain he issued an order to his officers that they were to set a godly example and that "both they and the men will reflect that we can have little hope of the blessing from Heaven upon our arms if we continue to insult It by our impiety and folly."

Unfortunately Frank Griswold has been more like King George, lacking in diplomacy and refusing to accept the wind's direction. King George's arrogance and denial of reality so frustrated colonists in their attempts to receive a just and fair hearing that they finally reached a breaking point. This is where The Episcopal Church and Anglicans are today: at a breaking point.

True to our American history there doubtless will be a replication of what we had before the church revolution. Anglican identity in the U.S.A. will take a course consistent with its DNA, spelled out in these words from the first American Book of Common Prayer (1789): "But when in the course of Divine Providence, these American States became independent with respect to civil government, their ecclesiastical independence was necessarily included." American Anglicans made the break once and they can, and probably will, do it again.

---
TOPICS:
KEYWORDS:
religousblogs
---
Comment #2 Removed by Moderator
---
To: ahadams2; cf_river_rat; fgoodwin; secret garden; MountainMenace; SICSEMPERTYRANNUS; kaibabbob; ...
Thanks to
TonyRo76
for the ping.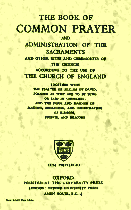 Traditional Anglican ping, continued in memory of its founder Arlin Adams.

FReepmail sionnsar if you want on or off this moderately high-volume ping list (typically 3-9 pings/day).
This list is pinged by sionnsar, Huber and newheart.

Resource for Traditional Anglicans: http://trad-anglican.faithweb.com
More Anglican articles here.

Humor: The Anglican Blue (by Huber)

Speak the truth in love. Eph 4:15


3
posted on
09/13/2006 7:53:52 AM PDT
by
sionnsar
(†trad-anglican.faithweb.com†|Iran Azadi| 5yst3m 0wn3d - it's N0t Y0ur5 (SONY) | UN: Useless Nations)
---
To: Alice Linsley+
Good essay and makes good points. We are some of the ones who departed.
From a writing point of view, consider omitting the pitocin reference. It's jarring and anachronistic, and distracts from the point.
Public debate -- not so much the established papers as the broadsheets, pamphlets, and tracts disseminated to the reading public, not to mention arguments in taverns and around the hitching rail before church -- was indeed essential to the Revolution and the ratification of the Constitution. But perhaps it could be put in terms more contemporary and less biochemical - something to do with midwifery and encouraging words. I would say "birthing coach" but that's anachronistic too.

4
posted on
09/13/2006 8:05:28 AM PDT
by
AnAmericanMother
((Ministrix of Ye Chase, TTGC Ladies' Auxiliary (recess appointment)))
---
To: AnAmericanMother
Thanks for the critique.

The Orthodox need to face the fact that the division is such that they must declare independence from TEC. I believe that this will happen at Camp Allen in Houston next week.
---
To: Alice Linsley+
And it's long past time for the orthodox to act. I'm afraid there's going to be much more
"sharing of views"
procrastination before this gets sorted out.
At the time of GC 2003, we had one preteen and one teenage child (the oldest has actually completed high school and started college while we were watching this protracted train wreck), and we could not afford to wait around for the orthodox to get their act together. Plus, the ECUSA/TEC diocese here is overwhelmingly revisionist and "low" . . . no place for a family of High Church Anglicans.
So we paddled cheerfully across the Tiber and received a warm welcome. Wondering why we waited so long . . . rather have BXVI in charge any day of the week than the loons at 815 and the reluctant ABofC.

6
posted on
09/15/2006 11:05:55 AM PDT
by
AnAmericanMother
((Ministrix of Ye Chase, TTGC Ladies' Auxiliary (recess appointment)))
---
FreeRepublic.com is powered by software copyright 2000-2008 John Robinson