---
To: ahadams2; fgoodwin; secret garden; MountainMenace; SICSEMPERTYRANNUS; kaibabbob; angeliquemb9; ...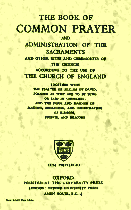 Traditional Anglican ping
, continued in memory of its founder
Arlin Adams
.
FReepmail
sionnsar
if you want on or off this moderately high-volume ping list (typically 3-9 pings/day).
This list is pinged by
sionnsar
,
Huber
and
newheart
.
Resource for Traditional Anglicans:
http://trad-anglican.faithweb.com
More Anglican articles
here
.
Humor:
The Anglican Blue
(by Huber)
Speak the truth in love. Eph 4:15
2
posted on
08/01/2006 5:37:26 PM PDT
by
sionnsar
(†trad-anglican.faithweb.com† | Iran Azadi | Appeasement=Capitulation)
---
To: All
Extortion
Midwest Conservative Journal, 7/31/2006
You've got a really nice diocese there, Schofield. Be a shame if anything were to happen to it:
Writing to the senior bishop on the Title IV [Disciplinary] Review Committee on behalf of three colleagues on June 29, the Bishop of California accused the Rt. Rev. John-David Schofield, Bishop of San Joaquin, citing three examples as evidence that Bishop Schofield has abandoned the communion of The Episcopal Church.

According to the Rt. Rev. William E. Swing, Bishop Schofield has 1) "purported" to delete the "required" accession language from the diocesan constitution, 2) amended "the articles of incorporation of the Diocese of San Joaquin with respect to the approvals required prior to the installation of a new bishop," and 3) sought recognition from other provinces of the Anglican Communion "on a bilateral basis and not through the membership of the Diocese of San Joaquin in ECUSA." The letter asks that Bishop Schofield be inhibited until the House of Bishops can investigate and act.

"You have led your diocese to take actions that put all Episcopal dioceses in the State of California in jeopardy," Bishop Swing wrote to Bishop Schofield on June 22, asking him to reverse the changes. "I am not talking about interpretation of scripture or theological points of view. I am specifically talking about your legal language. All Episcopal dioceses in California are questioned by the court system as to whether or not we are a hierarchical church. You have taken unilateral actions that destroy any chance that the rest of the Episcopal dioceses in California could ever argue that we are a hierarchical church. That will create chaos for all of us for all time."
The Living Church points out that the Swinger and his partners in crime are being awfully selective.
Diocesan constitution and canons vary widely throughout The Episcopal Church. Of 21 surveyed by The Living Church, only three (Kentucky, South Dakota and Southern Ohio) contain language specifically deferring to the Constitution and Canons of the General Convention in the article describing the election of a bishop. In addition to San Joaquin, several other traditionalist dioceses have approved language qualifying accession to the Canons and Constitution of the General Convention. A number of others, however, (including Central New York, Southern Virginia and Washington) do not specifically state that the diocesan constitution and canons are subordinate to those of the General Convention.
I know three things about this case. If Bishop Schofield took San Joaquin out of the Network tomorrow, these charges would instantly vanish. ECUSA will interpret its canons to mean whatever it wants them to mean and if the mitered blackmailers on the Episcopal left want Schofield out, then Schofield will be out regardless of that the canons actually say. And the other Network bishops need to pay close attention to this case so they will have some idea of what they'll shortly be up against.
Christopher Johnson

3
posted on
08/01/2006 5:39:57 PM PDT
by
sionnsar
(†trad-anglican.faithweb.com† | Iran Azadi | Appeasement=Capitulation)
---
FreeRepublic.com is powered by software copyright 2000-2008 John Robinson