---
Searches for a "Palestinian" ISIS operative who has disappeared from his home (Omar Al-Jabari)
Srugim + (Kann's journalist) ^ | Apr 6, 2022


Posted on 04/06/2022 12:12:32 PM PDT by Conservat1

Security forces have been searching for several days for Omar al-Jabari, an ISIS operative from Samaria who disappeared from his home. At present, there is no indication that he intends to carry out attacks...

______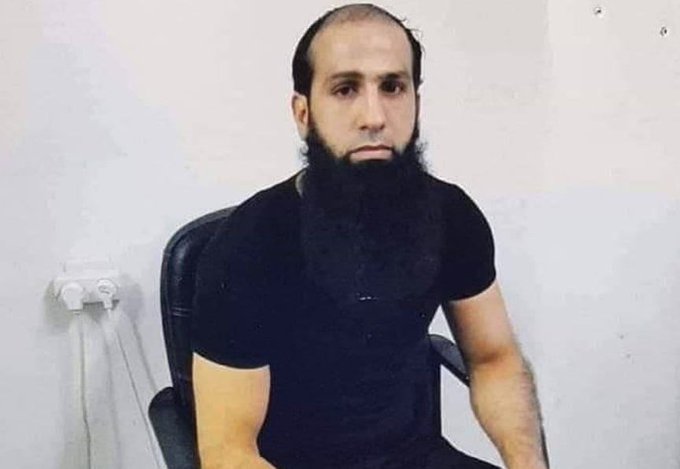 (First publication: An ISIS-identified Palestinian activist from northern Samaria has disappeared from his home, and attempts to locate and arrest him have so far been in vain. As far as is known, there is no indication that he intends to carry out an attack, but he has refrained from returning to his home in recent days... * Palestinian security sources told @kann_news The operative, Omar al-Jabari, from the village of Yamoun, west of Jenin, has been fleeing Israeli security forces for several days. The security forces were at his house tonight but he was not there, and so it was on Monday night and last Friday morning.. *).

(Excerpt) Read more at srugim.co.il ...
---
TOPICS: News/Current Events; War on Terror
KEYWORDS: isis; jenin; omaraljabari; palestinianisis; trashida

Omar Al-Jabari from Jenin.

In Arabic: عمر الجعبري من جنين

---
To: Conservat1
working at his 7/11 store in minneapolis
2
posted on
04/06/2022 4:39:19 PM PDT
by
Fireone
(When they pry them from my cold, dead, unvaccinated hands.)
---
To: Fireone
I presume there are radicals in the two "little palestines": Patterson (NJ) and in Bay Ridge (NY) too.
---
FreeRepublic.com is powered by software copyright 2000-2008 John Robinson