---
Michigan Open Carry Sues Michigan AG for violation of Law and Rights
AmmoLand ^ | 26 October, 2020 | Dean Weingarten


Posted on 10/28/2020 6:58:41 AM PDT by marktwain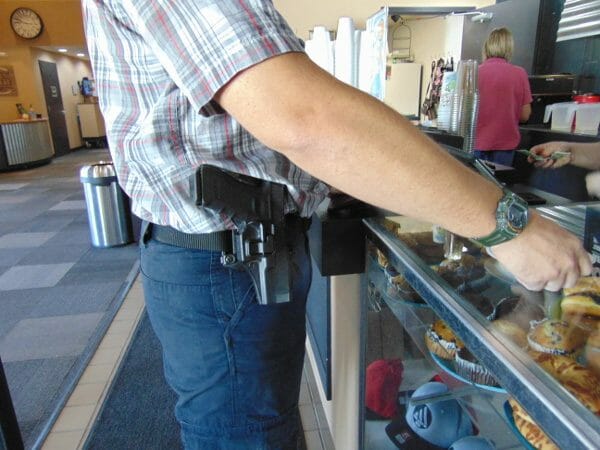 Michigan Open Carry Sues Michigan AG for violation of Law and Rights
Michigan Secretary of State Joycelyn Benson has taken the dictatorial step of banning open carry at all polling places on election day in Michigan.
Open carry, in accordance with Michigan law, has been legal in Michigan for the entire history of the state.
It appears, by caprice or for political purposes, Benson has decided to change the long precedent for the 2020 elections. Benson is acting as a dictator, imposing restrictions the legislator and governor have refused to pass, although they have had numerous opportunities to do so.
Benson's stated excuse is that people seeing others exercise their Second Amendment rights, might feel intimidated, and thus not vote. No other Michigan Secretary has issued such an order.
Thomas Lambert, Michigan Open Carry, Inc., Michigan Gun Owners, and Michigan Coalition for Responsible Gun Owners have all joined in a lawsuit against Secretary of State Joycelyn Benson, Michigan Attorney General Dana Nessel, and the Director of State Police Col. Joe Gasper, to obtain a declaratory injunction against the illegal order.
(Excerpt) Read more at ammoland.com ...
---
TOPICS: Constitution/Conservatism; Government; News/Current Events; US: Michigan
KEYWORDS: 2ndamendment; banglist; election; garlingilchrist; gretchenwhitmer; mi; michigan; nra; opencarry; secondamendment; wretchedgretchen
---
---
---
---
---
---
---
---
---