---
To: Jim Robinson

12
posted on
07/15/2019 11:12:27 AM PDT
by
Fiddlstix
(Warning! This Is A Subliminal Tagline! Read it at your own risk!(Presented by TagLines R US))
---
To: Fiddlstix
I love that pic.
And here is old Mother Hubbard Pelosi - chewing her cud - and wishing she had control over these unruly brats and their self destructive behavior.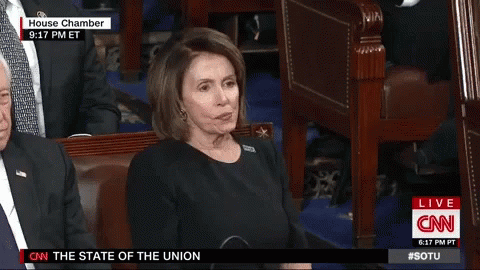 ---
To: Fiddlstix
This is what Marxists do now. They promote the "People of Color" as the vanguard of their ideology, and when someone is critical of the ideology, they counter by labeling that person a racist.
40
posted on
07/15/2019 11:54:18 AM PDT
by
rightwingintelligentsia
(Democrats: The perfect party for the helpless and stupid, and those who would rule over them.)
---
To: Fiddlstix
I think in part what set POTUS off was that Rashida T. again last Sat called POTUS a Motherf.....
And the left and the fake media thinks that's okay, but God forbid anyone pushes back on them and if you do, you're automatically a racist.
They demand respect but offer none.
65
posted on
07/15/2019 1:11:59 PM PDT
by
crager
(I went to look for myself and if I happen to return while I'm gone tell me to wait.)
---
FreeRepublic.com is powered by software copyright 2000-2008 John Robinson