---
Houston Protest Against Immigration Reform/Amnesty & Border Surge
Original Content | 7/18/2014 | humblegunner


Posted on 07/18/2014 2:59:02 PM PDT by humblegunner
Today at the Mexican Consulate just south of downtown Houston a protest
against the illegal alien border surge was staged by concerned patriots.
Apparently the word got out to the opposition forces. There were 25 to 30
illegals and associated supporters there as well. Our side numbered from
40 to 50 while I was on site. We were staged on opposite sides of the street.
The illegals (they proclaimed themselves so, chanting "undocumented and unafraid")
had a small public address system and had a designated wise-ass on the mike
leading chants and taunts which actually were pretty comedic.
The illegals: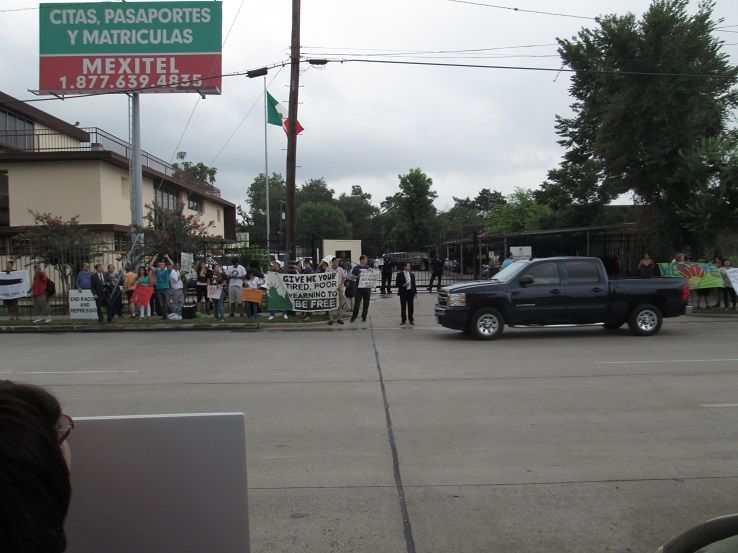 Our side: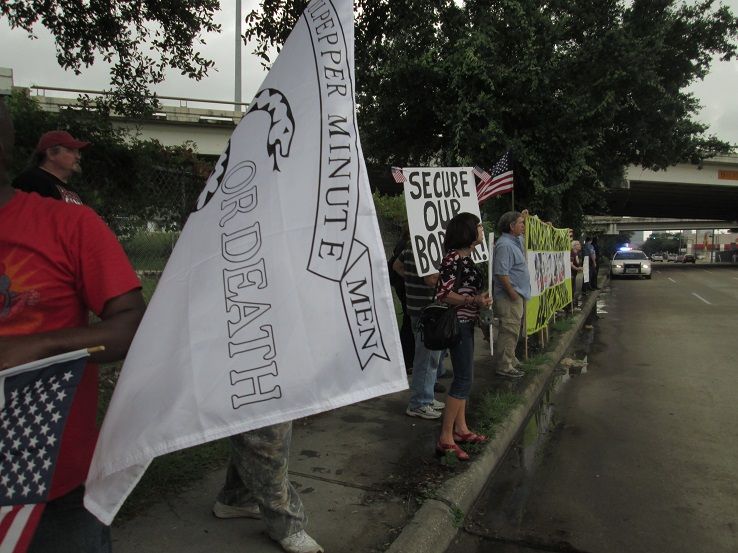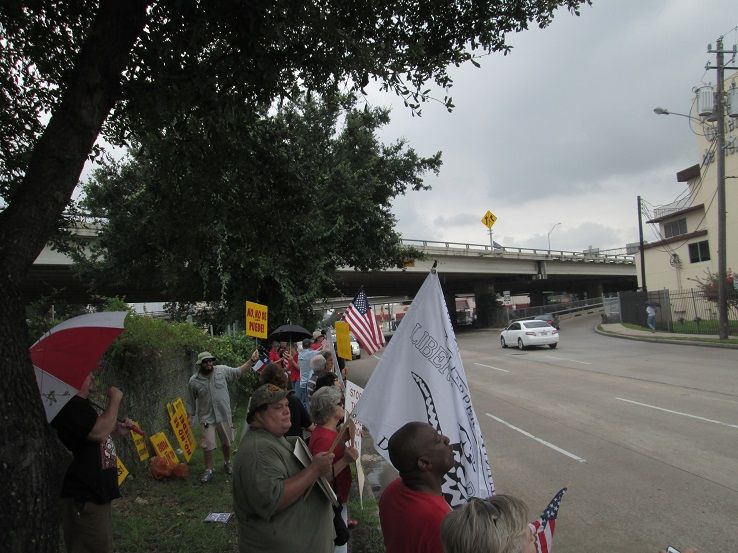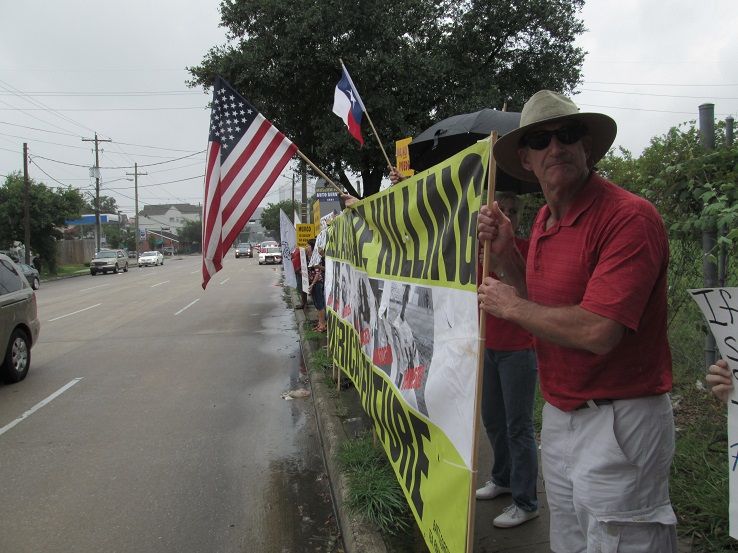 The public address system: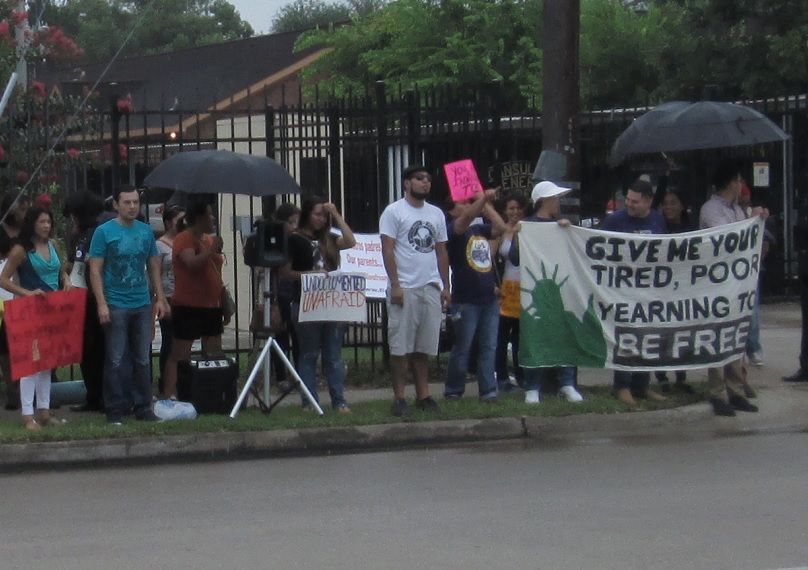 The Consulate is apparently constructed of stacked-up double-wide trailers and has a spiffy billboard in the yard.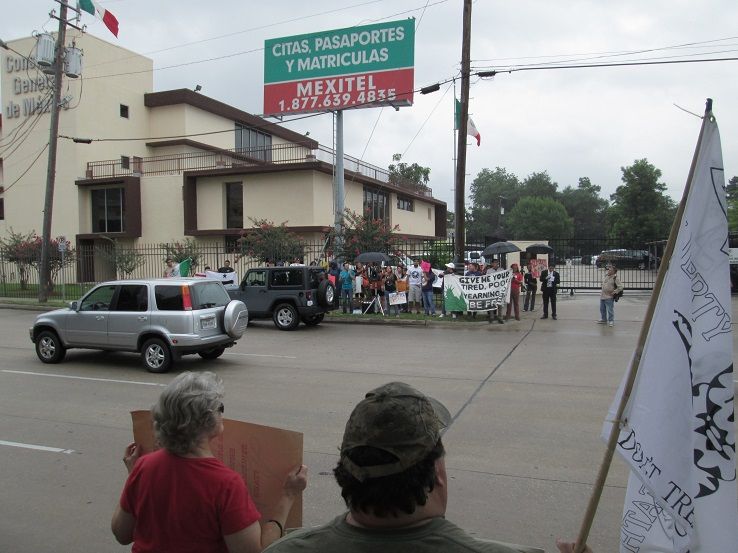 Back to the good guys: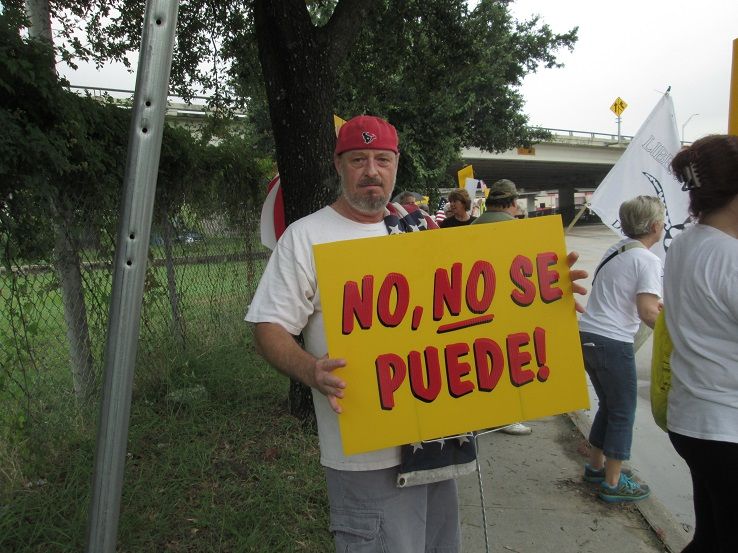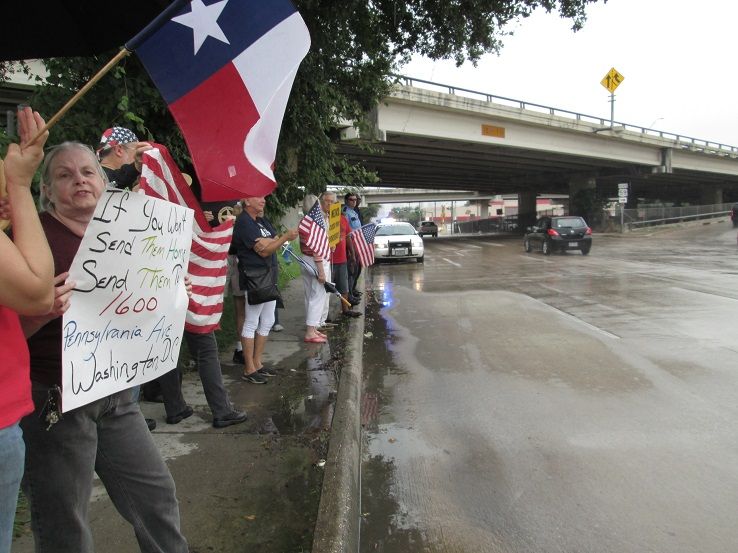 The cops had a load of barricades delivered and set them up on our side first: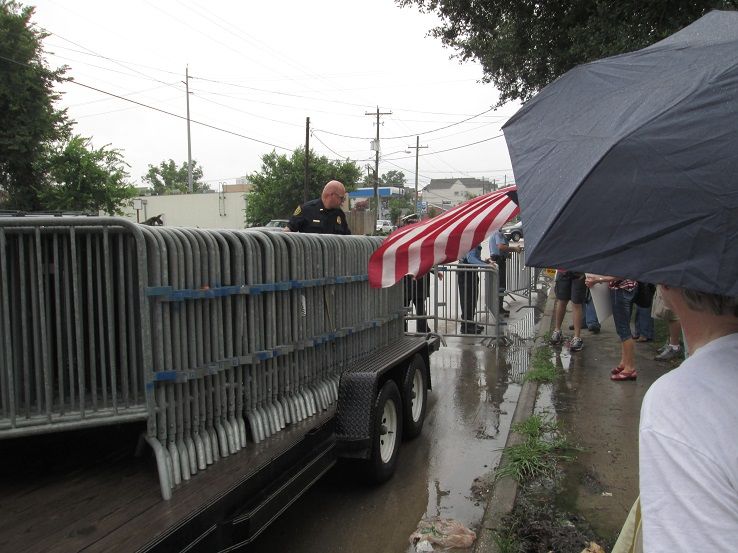 Then they set up barricades on the illegal's side. I thought this
to be a bit futile as they all have a proven ability to hop fences.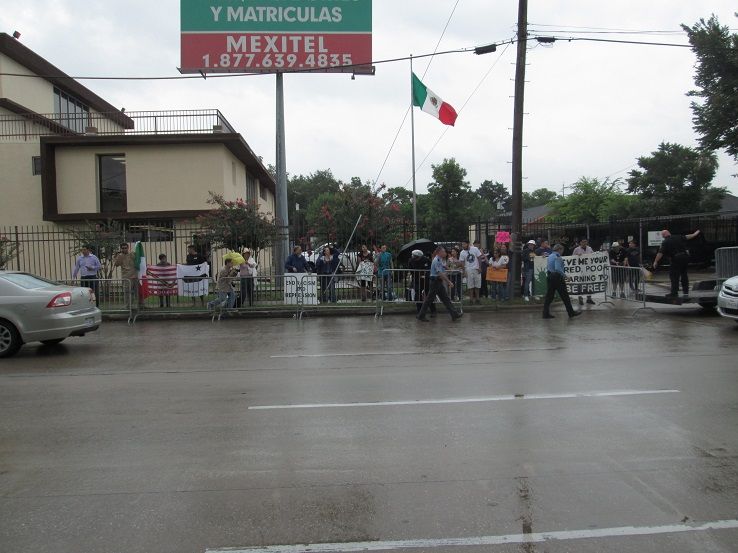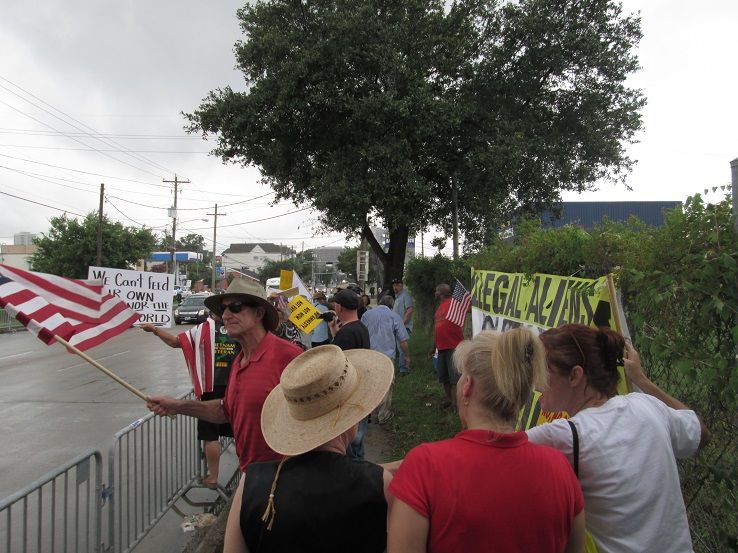 Nice trailer.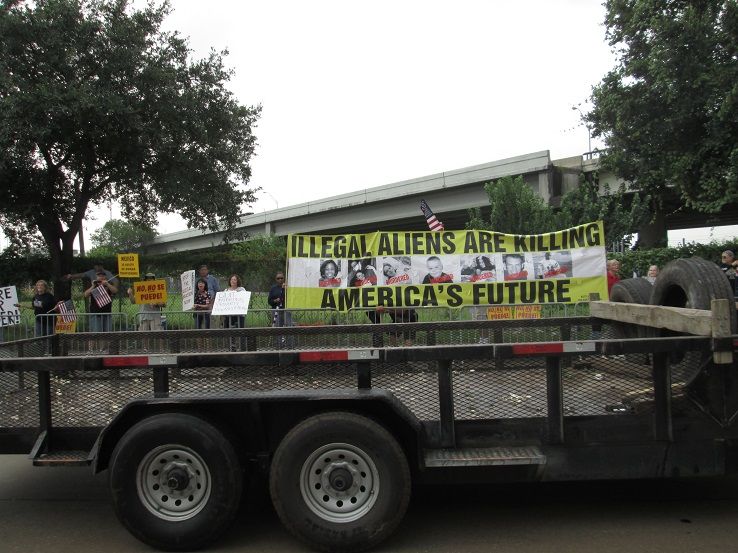 Some media were present and interviewed folks on both sides. I'll see if I can
locate some of that and post it down-thread. Overall I'd say our message was
heard, if only at a local level. Which beats the hell out of silence.
Eagles Up, y'all.

---
TOPICS: Activism/Chapters; Front Page News; News/Current Events; US: Texas
KEYWORDS: alieninvasion; aliens; borde; borders; bordersecurity; bordersurge; houston; illegalimmigration; invasion; makethemlisten; obama; protest; teapartyrebellion; texas
---
Navigation: use the links below to view more comments.
first 1-20, 21-40, 41-60, 61-78 next last
---
---
---
---
---
---
---
---
---
---
---
---
---
---
---
---
---
---
---
---
---
Navigation: use the links below to view more comments.
first 1-20, 21-40, 41-60, 61-78 next last
---
---