---
Iranian School Teacher Programs Robot to Pray to Allah ... Uses Prop to Brainwash Children
YouTube ^ | Wednesday 25 February 2014 | euronews


Posted on 02/28/2014 11:02:37 PM PST by DogByte6RER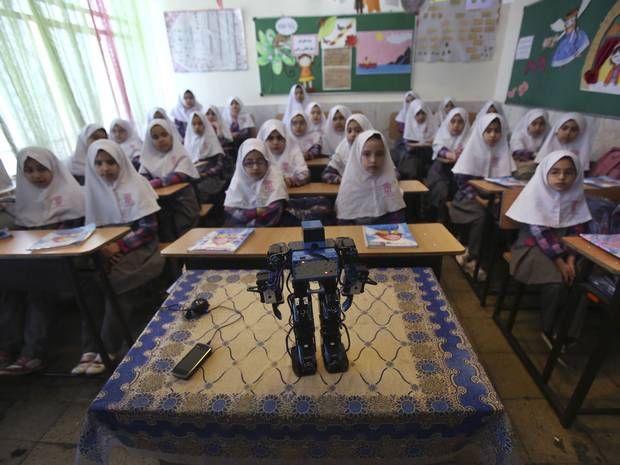 Iranian teacher uses hi-tech robot to encourage prayers
An Iranian schoolteacher has come up with a novel way of encouraging young children to learn their daily prayers.
27-year-old Akbar Rezaie, who teaches the Quran at the Alborz elementary school in Varamin, near Tehran, took a robotics course and applied his knowledge to help modify an educational robot kit.
He says the aim is to provide pupils with a stimulating visual example of a variety of Shi'ite worship.
"I used to pray hastily but now I want to pray more slowly like this robot," said one student.
Now, pupils in this school and many others may soon have a new teaching assistant, along with the more conventional methods of teaching religious education.
(Excerpt) Read more at youtube.com ...
---
TOPICS: Culture/Society; Foreign Affairs; Miscellaneous; News/Current Events; War on Terror
KEYWORDS: brainwash; iran; islam; kneel; koran; muhammadsminions; muslims; prayer; robot; robotics; sharia; shiite; weird
---
---
---
---
---
---