---
A Day in the Life of President Bush (in South Korea & Thailand): 8-6-08
WhiteHouse.gov & other sources ^ | 8-6-08


Posted on 08/06/2008 6:01:56 PM PDT by silent_jonny
On his second day in South Korea, President Bush met with President Lee Myung-Bak (Transcript). The two leaders later participated in a joint press conference at Blue House, the presidential residence in Seoul. (Transcript)
President Lee: Once again, along with the Korean people, let me extend to you, Mr. President, and to your family our warmest welcome from the bottom of our hearts. Also, I look forward to you and Mrs. Bush to come and visit Korea freely when you have more time, Mr. President. I will always be ready to welcome my real friend whenever you come by. I will always be ready with open arms.

President Bush: I think you're referring to my retirement. (Laughter.) It's great to be back, and I can't thank you and Mrs. Kim enough for your gracious hospitality.
The President, First Lady Laura Bush and daughter Barbara Bush joined President Lee and his wife for lunch at Blue House.
Afterwards, President Bush visited US troops stationed at the Yongsan Garrison in Seoul. (Transcript)
President Bush: I am so honored to be here at "Freedom's Frontier." Thanks for coming out to say hello. I always look forward to the chance to say "Hooah!"

Audience: HOOAH!
Mrs. Bush and Barbara toured the National Folk Museum of Korea in Seoul.
From there the First Family boarded Air Force One and departed for Thailand.
Arriving in Bangkok, President Bush met with Prime Minister Samak Sundaravej and held a press conference at the Government House. (Transcript)
Prime Minister Samak: We are pleased to welcome President Bush visit to Thailand on the auspicious occasion of the celebration of 175th anniversary of Thai-U.S. relations.

President Bush: Thank you, Mr. Prime Minister. Sawtdee Khrab. (Laughter.) Thank you, Mr. Prime Minister, for welcoming Laura and me, and our daughter, Barbara, to your beautiful country. I want to thank you very much for welcoming us on behalf of His Majesty the King and Her Majesty the Queen. We appreciate the opportunity to come back, and we honor the friendship that has been in existence for 175 years.
The First Family will stay overnight in Thailand.
Open Letter:
A certain congressman has been displaying symptoms of BDS—not to mention his own ignorance--by implying that President Bush's trip to Asia is a vacation.
Dear Congressman,
The President is going to Asia so he can promote individual and religious freedoms--especially those oppressed in China.
He is going so he can meet with US troops stationed overseas and to thank them for their service.
He is going so he can meet with pro-democracy activists from Burma and encourage their fight against tyranny.
He is going so he can put pressure on the Democrat controlled congress to vote on trade legislation for our allies like South Korea.
And he is going so he can support our athletes as they compete in the Olympic games.
Congressman, maybe you need to GROW A PAIR and fight the battle you volunteered to fight instead of whining about the president doing his job.
Grateful I don't live in your district,
Silent_Jonny
.
Enjoy your visit to Sanity Island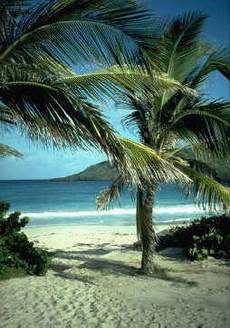 ---
TOPICS: Free Republic; Front Page News
KEYWORDS: asia; bushvisit; dailydose; presidentbush; sanityisland; southkorea; thailand
---
Navigation: use the links below to view more comments.
first 1-20, 21-40, 41-60, 61-80, 81-96 next last
---
---
---
---
---
---
---
---
---
---
---
---
---
---
---
---
---
---
---
---
---
Navigation: use the links below to view more comments.
first 1-20, 21-40, 41-60, 61-80, 81-96 next last
---
---