---
DC Chapter Rapid Transformation Team Strike Team-Olney, MD
ME | 9/9/2006 | bmwcyle


Posted on 09/09/2006 11:37:02 AM PDT by bmwcyle

Fall just around the corner and the sun returning to the bi-state/district area, the moonbat spotting patrol was out in full force watching for Commie Cowards littering the streets. With a combined force from Maryland, Virginia, and Alaska, the patrols combed the avenues. The weather allowed for greater forces to be deployed. As the forward patrol passed the usual battleground, the alarm was sounded. Deploy, deploy they have been spotted.

The first group arrived on the LZ. Dave Shultz was on one end of our position with his signs for his political run. Vote for Dave because he is running for County sheriff of Montgomery County on the GOP ticket…unopposed.

The troops moved quickly from their four-wheel troop carriers with signs, MP3 players, flags, and my personal favorite Mr. Bull Horn. The team set up with speed and precision. The horns rang out with the joy that true Americans has just arrived.

The signs went up and the position was manned (no PC equal time here, they don't write the post). Mr. Bull Horn started in with some history on how Quakers stood by during WWII while Hitler killed Jews. We fired, "History was now repeating itself". Also how cowards won't protect and free the weak, such as with the killing fields of Cambodia when the left ran from Vietnam. That void allowed Pol Pot and the NVC from the north to kill and enslave the people we could no longer protect. Mr. Bull Horned fired to the cross corner on how the left will run while the weak are killed by Islam in NE Africa. They were hit with their coward behavior over and over using history. The lesson focused on how inaction kills. The shells of words continued to fall on the left covering their alignment with Communism. Mr. Bull Horn reminded them about the group they share their ideas with and the history of their murders. All this while patriotic music played including their least favorite, "Have you Forgotten". We sent them off with, "END THE COMMIE OCUPATION OF OLNEY!"

The Raiders present were Species8472 (heavy fire specialist), Mr. And Mrs. Trooprally (Forward Bunker Command), Lurker Bill (Forward RECON), and bmwcyle/Apple Blossom (vehicle specials), and my daughter.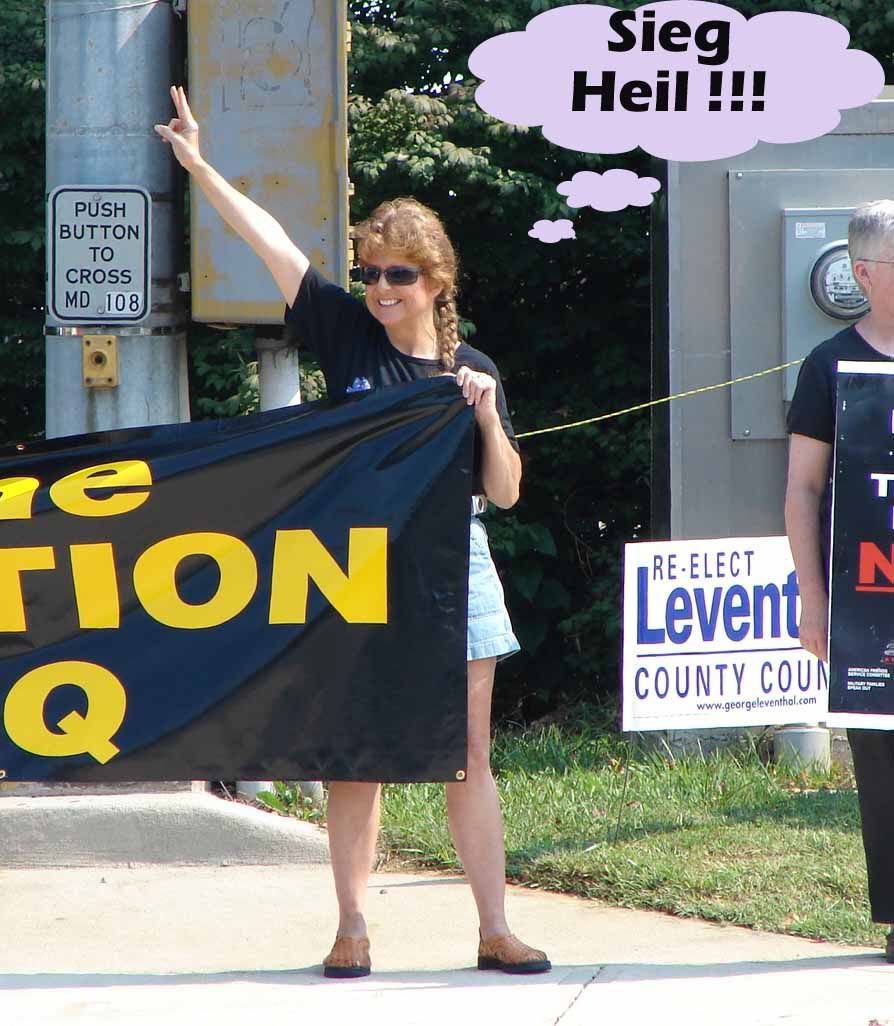 Giving the salute to their god.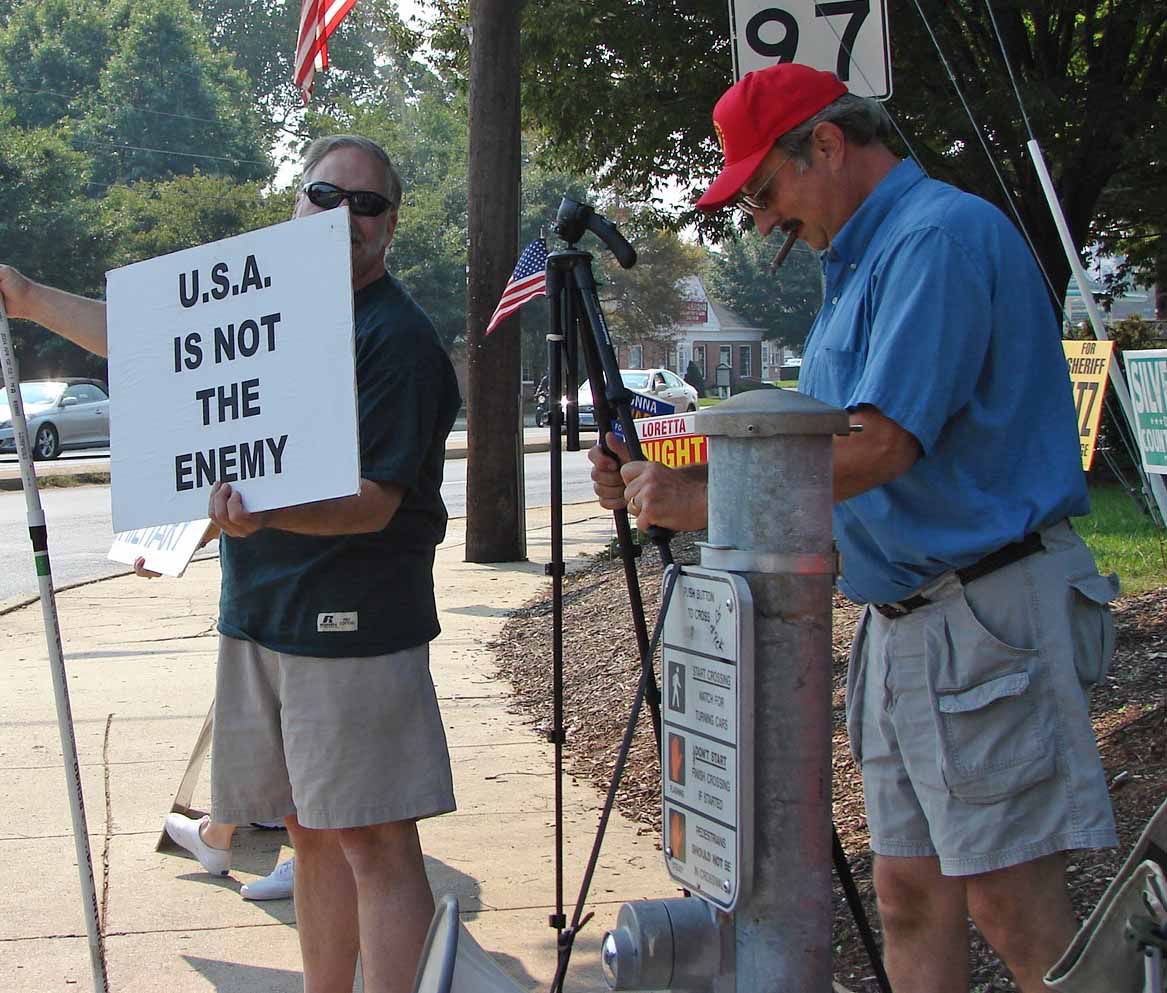 Rapid Deployment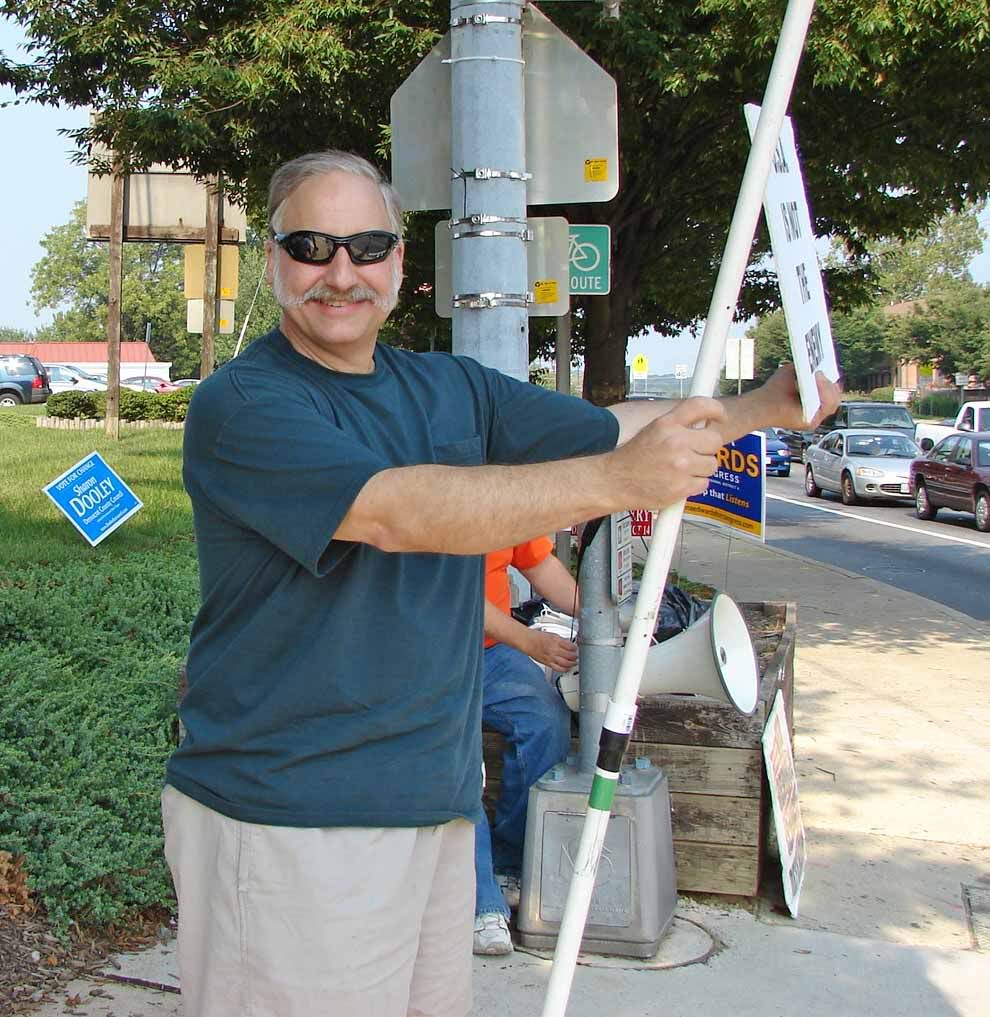 Fire Specialist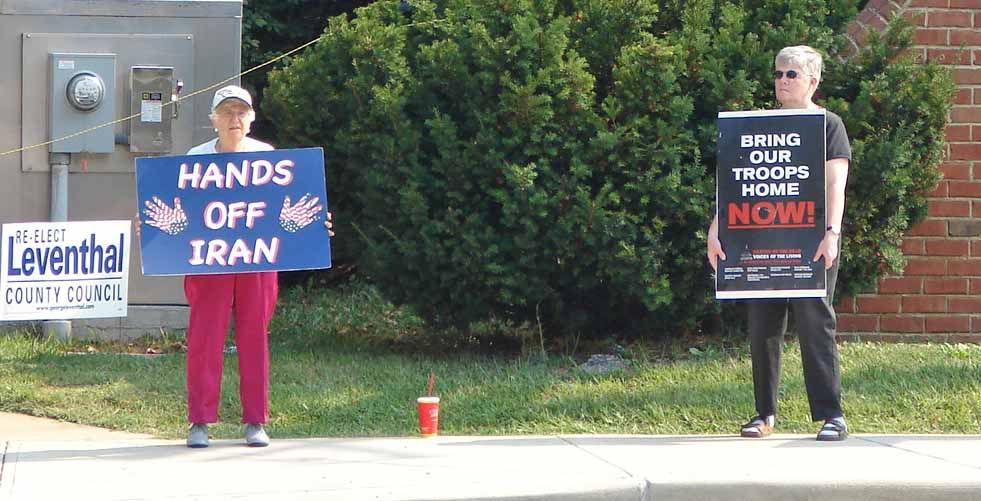 Nothing to smile about girls?
Apple Blossom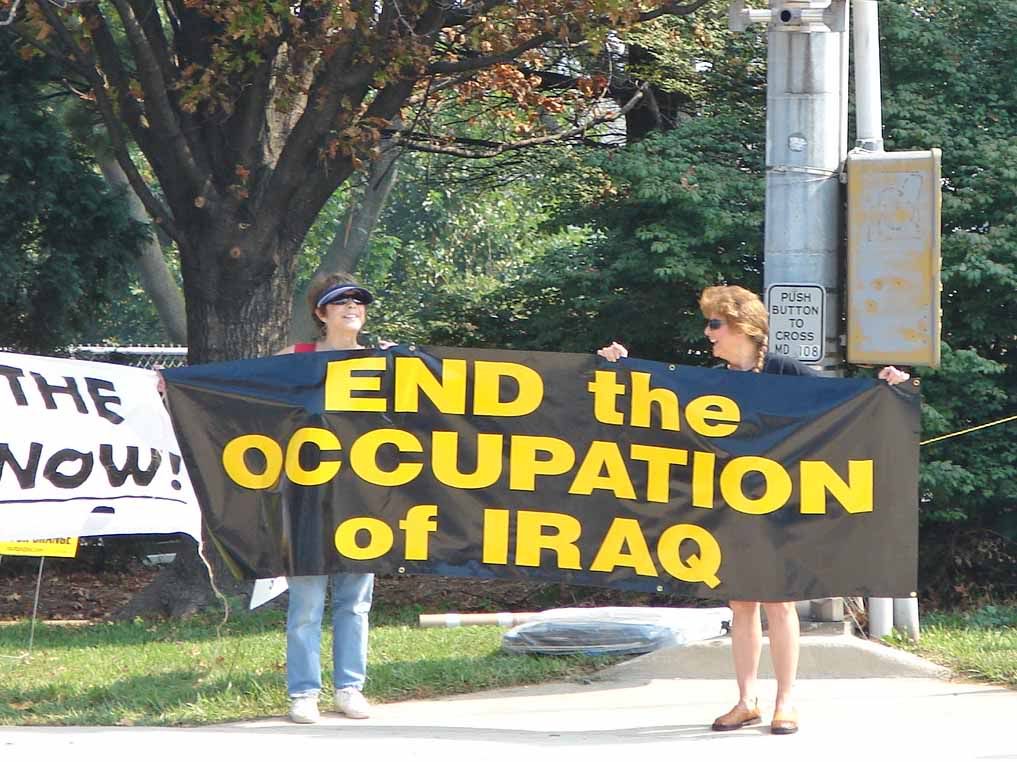 End the Commie Occupation of Olney
From the MD Bunker, out

---
TOPICS: Activism/Chapters; Free Republic; News/Current Events; US: District of Columbia; US: Maryland; US: Virginia
KEYWORDS: aar; codepink; commies; cowards; freep; grumpies; infinite; mobilizingmothers; moonbats; operationinfinite; peaceactionmc; peaceniks; quakers
---
Navigation: use the links below to view more comments.
first 1-20, 21-40, 41-42 next last
---
---
---
---
---
---
---
---
---
---
---
---
---
---
---
---
---
---
---
---
---
Navigation: use the links below to view more comments.
first 1-20, 21-40, 41-42 next last
---
---