---
WEEK 20 - Olney, MD., 5-13-06: Operation Infinite FReep, POLICE "SPANK" THE MOONBATS
May 15,2006 | Trooprally


Posted on 05/15/2006 7:11:00 PM PDT by trooprally

There were 7 FReepers in attendance. There were the regulars, Cindy_True_Supporter (CTS), Lurker Bill, [Mrs] Trooprally ([Mrs] T) and myself ([Mr] T), with Justanobody (JANB), Iraqikurd (IK) and Lurker Samir. Pics are by [Mrs] T and her new Mother's Day gift a 12X zoom camera.

JANB crossed another special threshold this weekend. She is a 5Fer. Thursday she was in Richmond for the Minuteman Caravan, Friday at Walter Reed, Saturday in Olney then she went down to Code Pink's D.C. protest with CTB where they met IK and Lurker Samir, and then again on Sunday to D.C. with Kristinn, SonOfTGSL, [Mrs] T, CTS, and myself.

The moonbats had 11 again for most of the time.

The moonbats got duly "spanked" today for their accosting the jogger two weeks ago. The sergeant arrived about 4 PM and asked to talk to the two leaders of the groups. The groups included MOBolizing Mothers and the "Quackers" who started PeaceActionMC, the Montgomery Chapter of the national group.

The jogger who was accosted did not want to press charges since his military contract originated in Murtha's district. But I wanted the police to know, so I provide them with pictures and a letter several days after the incident. I anticipated the police showing up last week, but better late than not at all.

What should have been a "yes officer, it won't happen again", turned into a stern warning by the sergeant. Apparently the moonbats were arguing with the sergeant. Probably complaining about Doctor Raoul's and Spiff's "harassment". From the picture below, you can see the officer's hands in exaggerated gestures and her facial expression of exasperation.

BELOW: Sergeant: "You don't get it! You are on a public corner, so expect public scorn from others than that great bunch of patriotic FReepers on the other corner. Just be glad they respect freedom of your defeatist hate speech and don't come over here and pound your a$$e$!"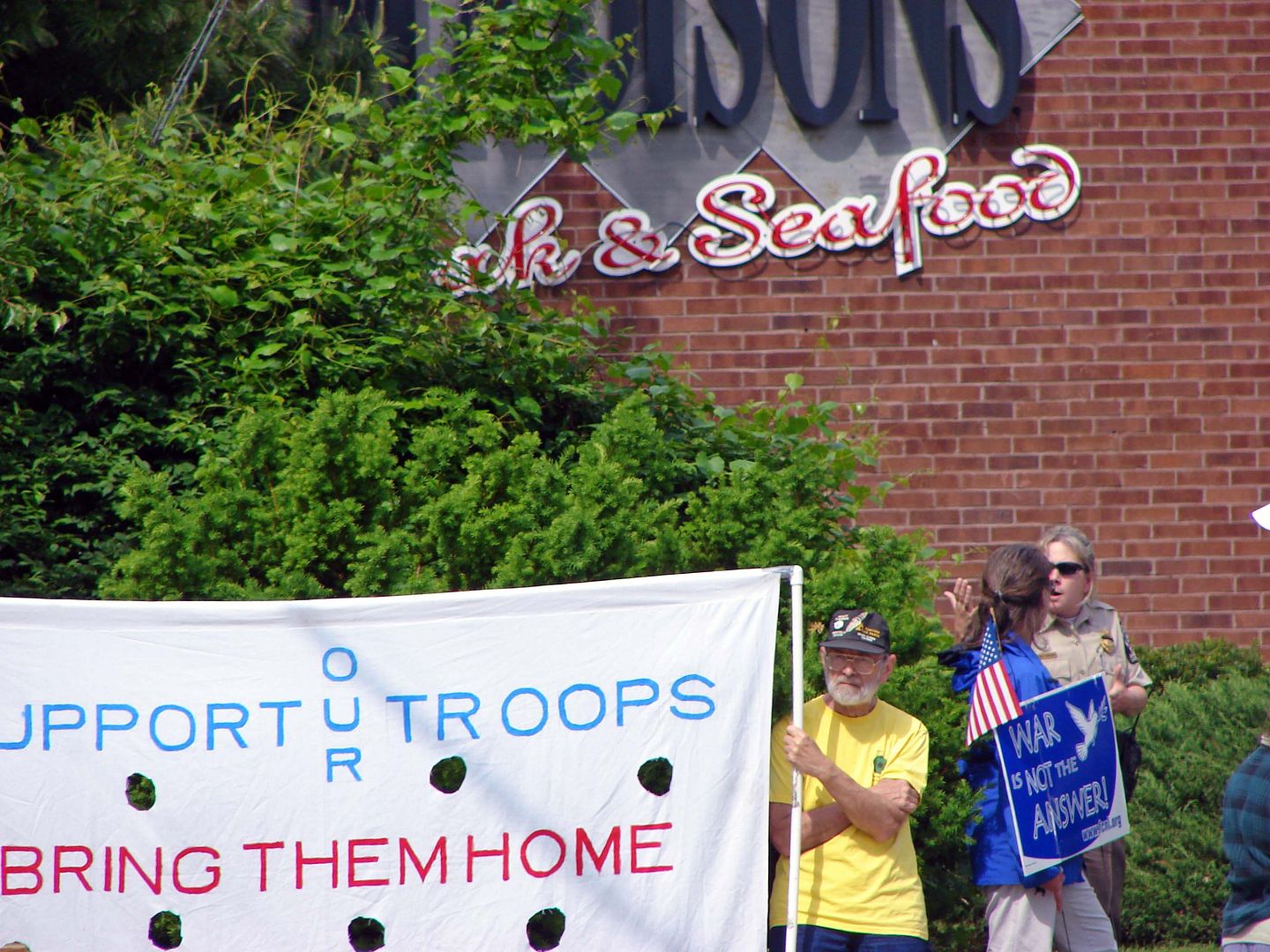 BELOW LEFT: Sergeant: "What, what are you mumbling? Speak up!" RIGHT: Moonbat: "But they played patriotic and country music on a loudspeaker, and then showed us pictures of Saddam's atrocities. Then there was a guy with a gas mask on and a sign that said 'Hippies Smell'. Please help us". Sergeant thinking: "What an idiot, the jogger was right, he is an idiot!"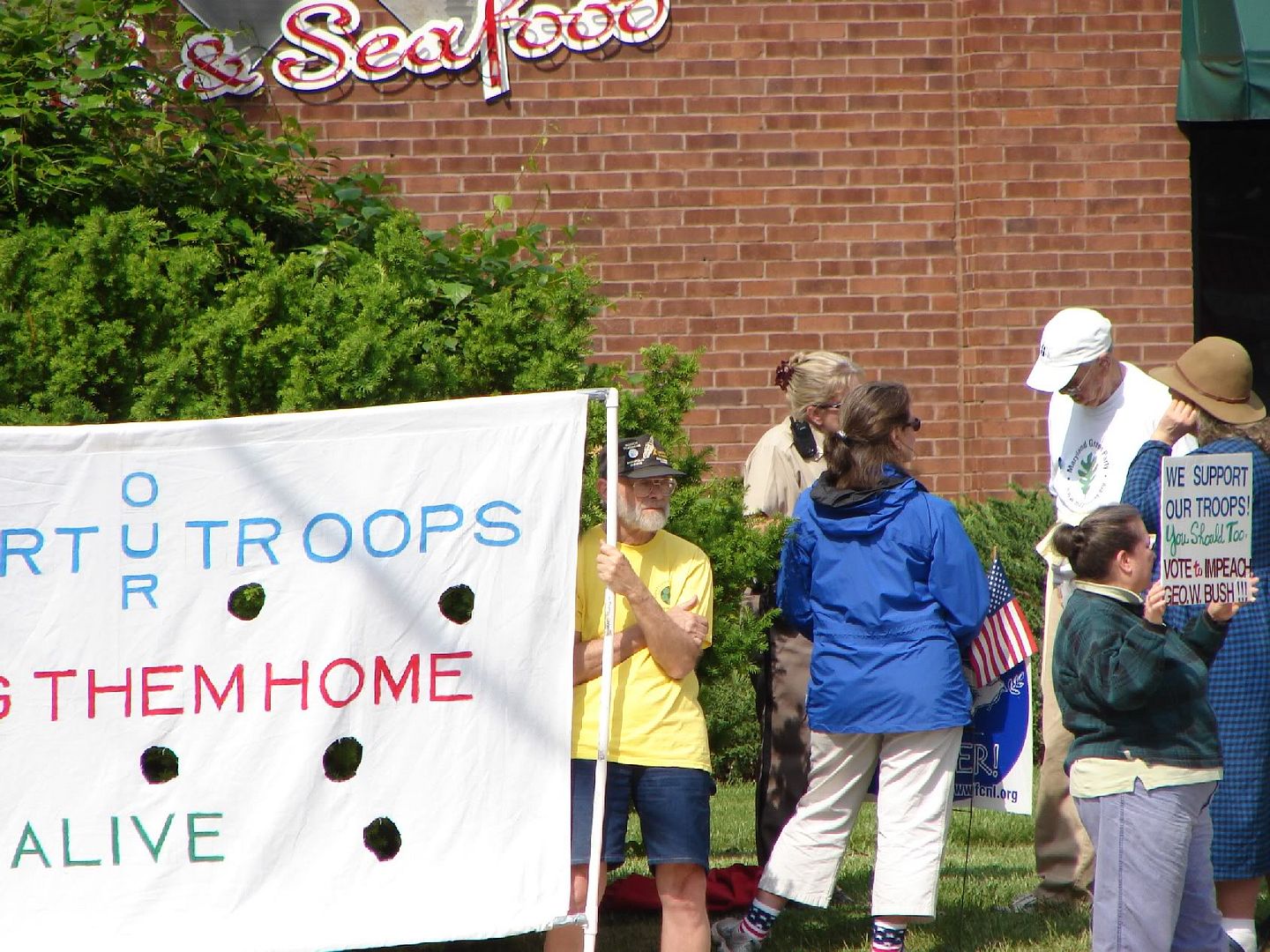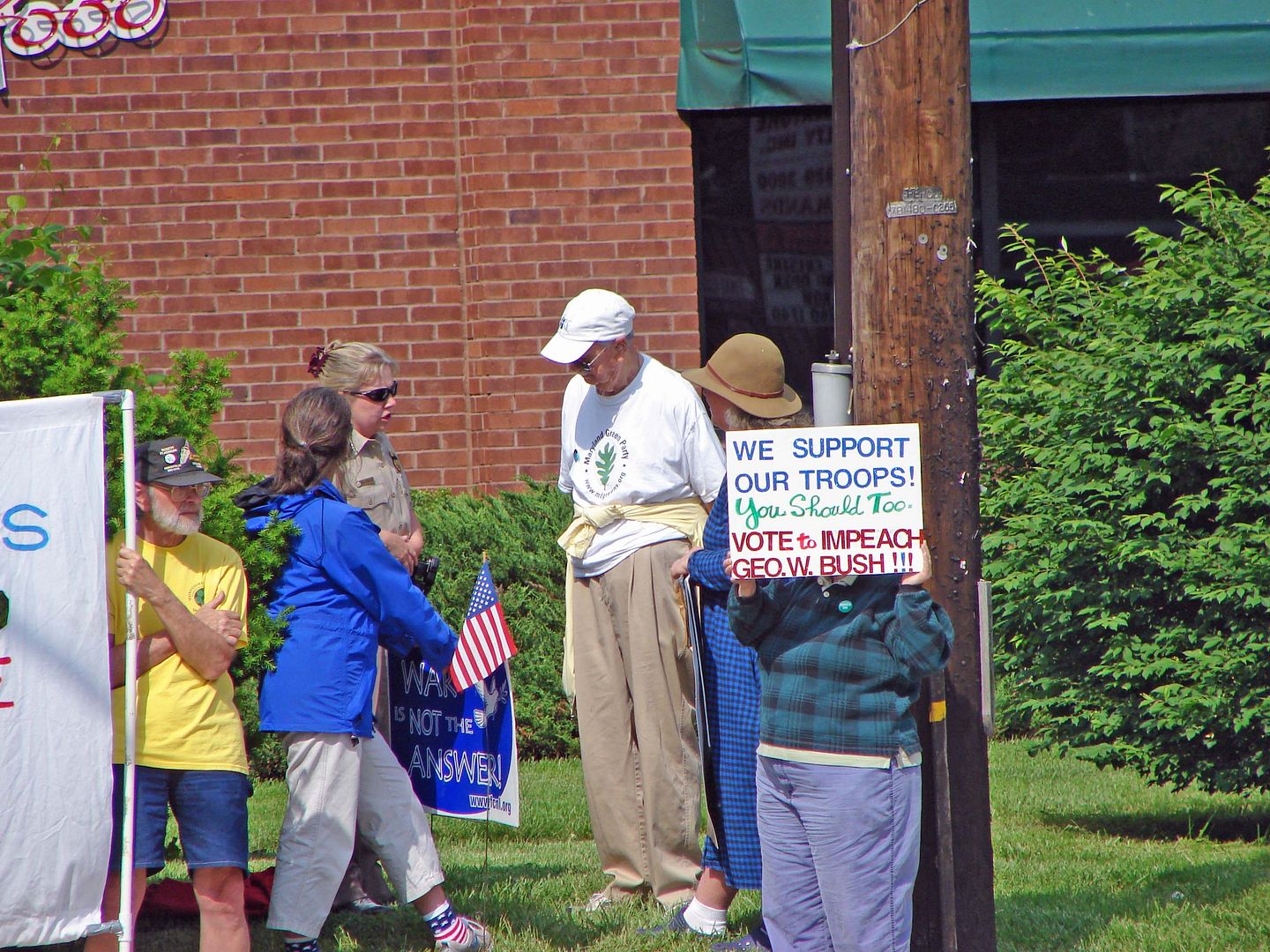 This is what the moonbat was talking about.
BELOW: Spiff doing his thing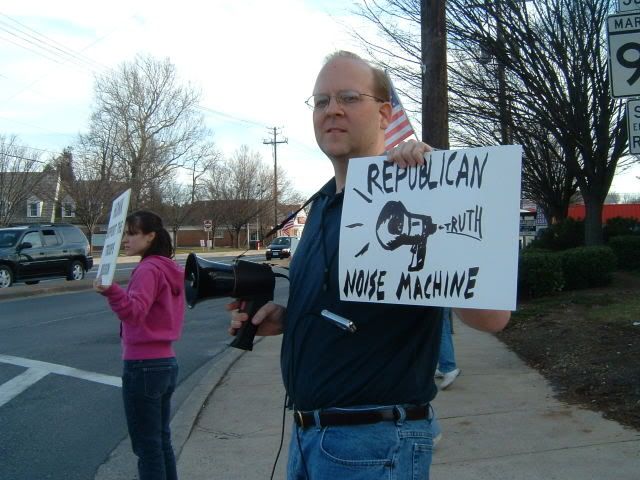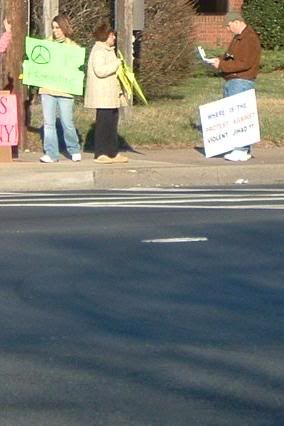 BELOW: Doctor Raoul doing his thing.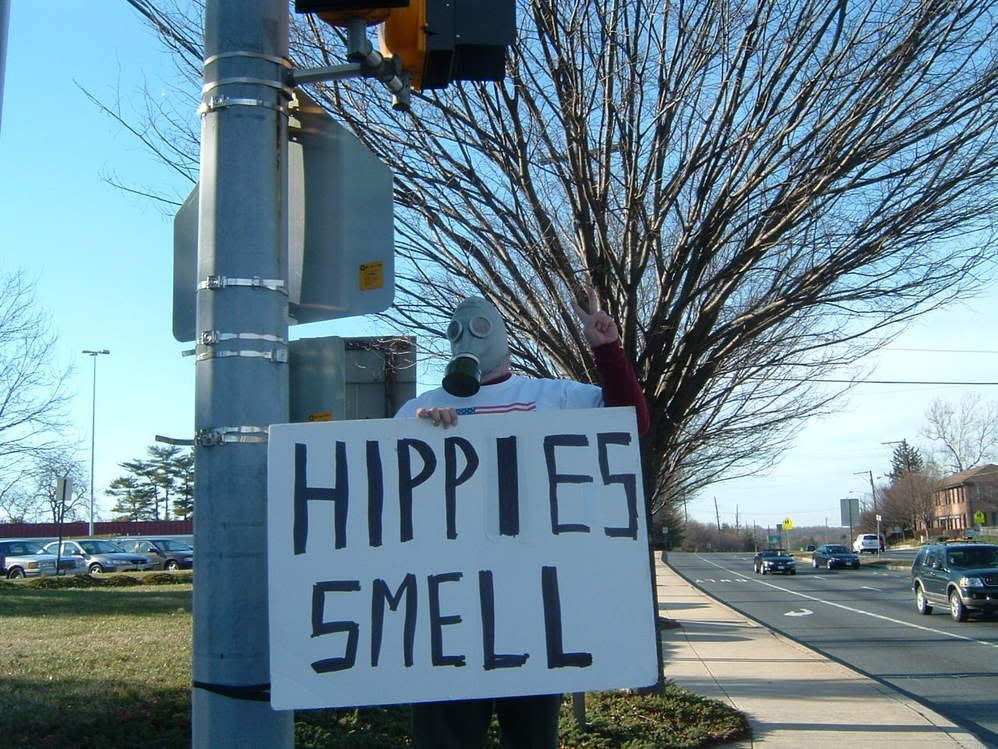 SOME MORE OF THE MOONBATS


BELOW LEFT: Moonbats coming to their anti-troop demonstration. One is carrying their one and only flag. But she is wearing flag socks (Tough to see). RIGHT: Moonbat: "Is she taking our mug shot again?"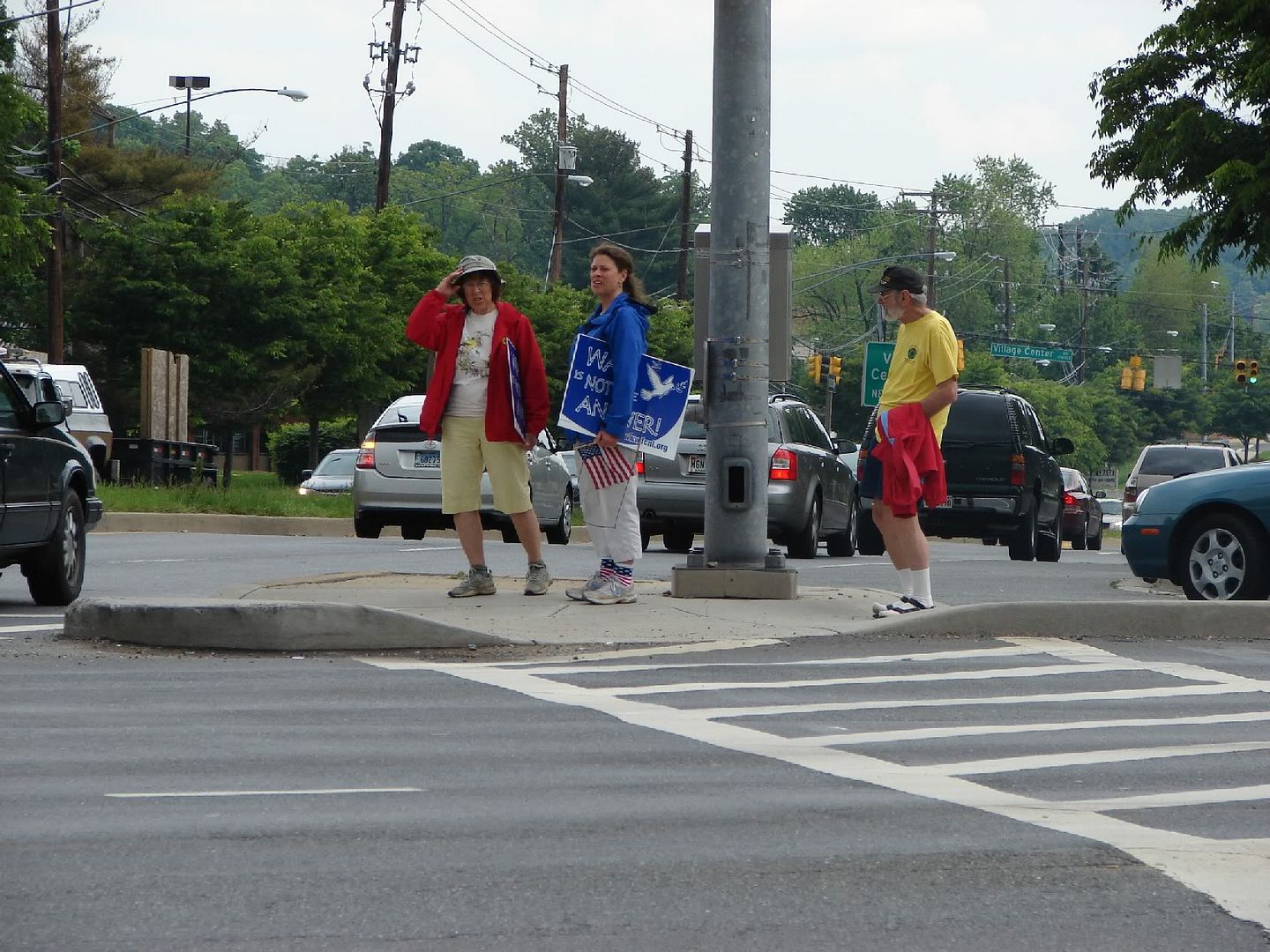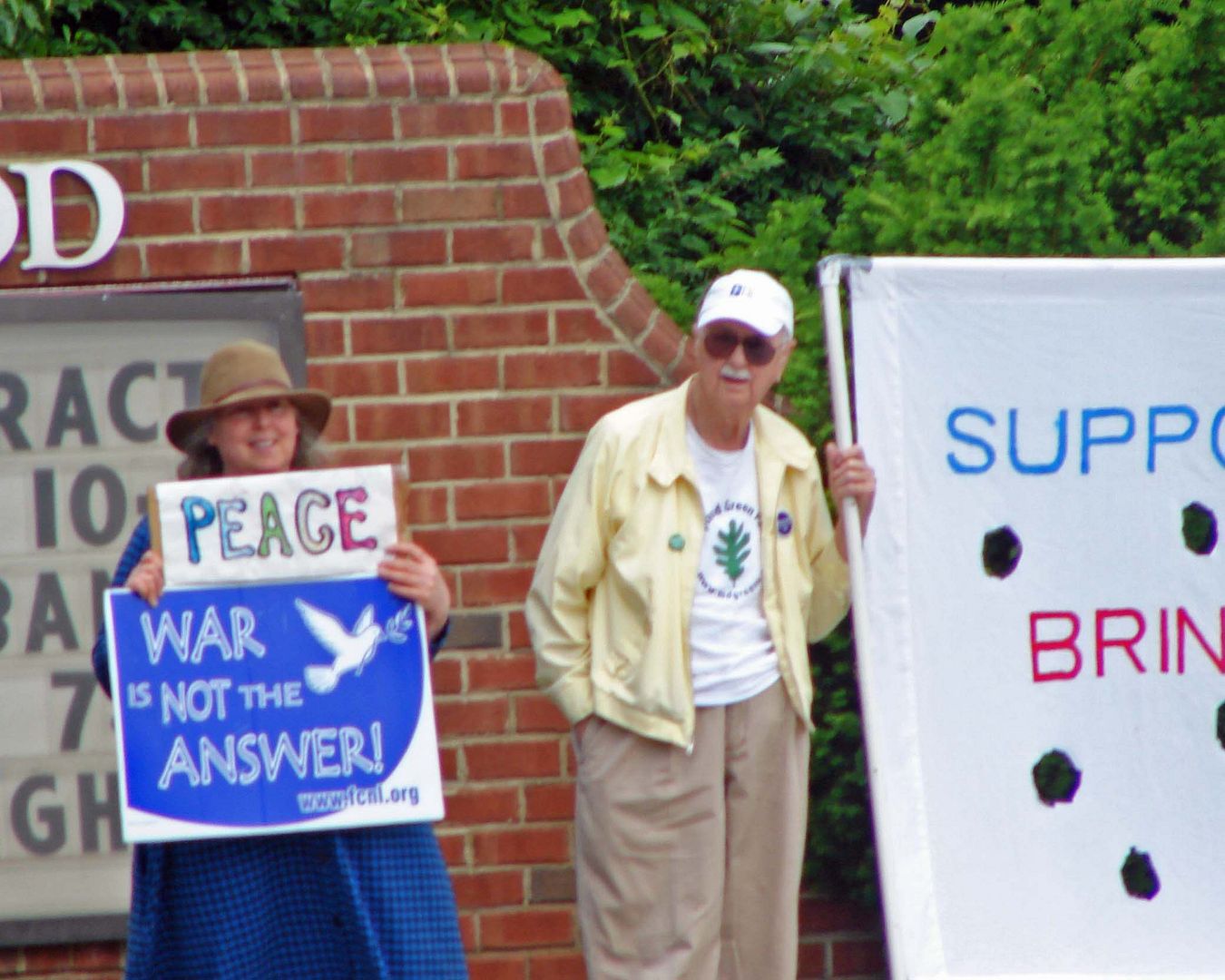 BELOW LEFT: Moonbat sitting down still is not holding a sign. Looks like she is still clueless. And the grumpies still look grumpy. RIGHT: Groupie pic. Peek-A-Boo to the far right. FReepers: "We see you!!"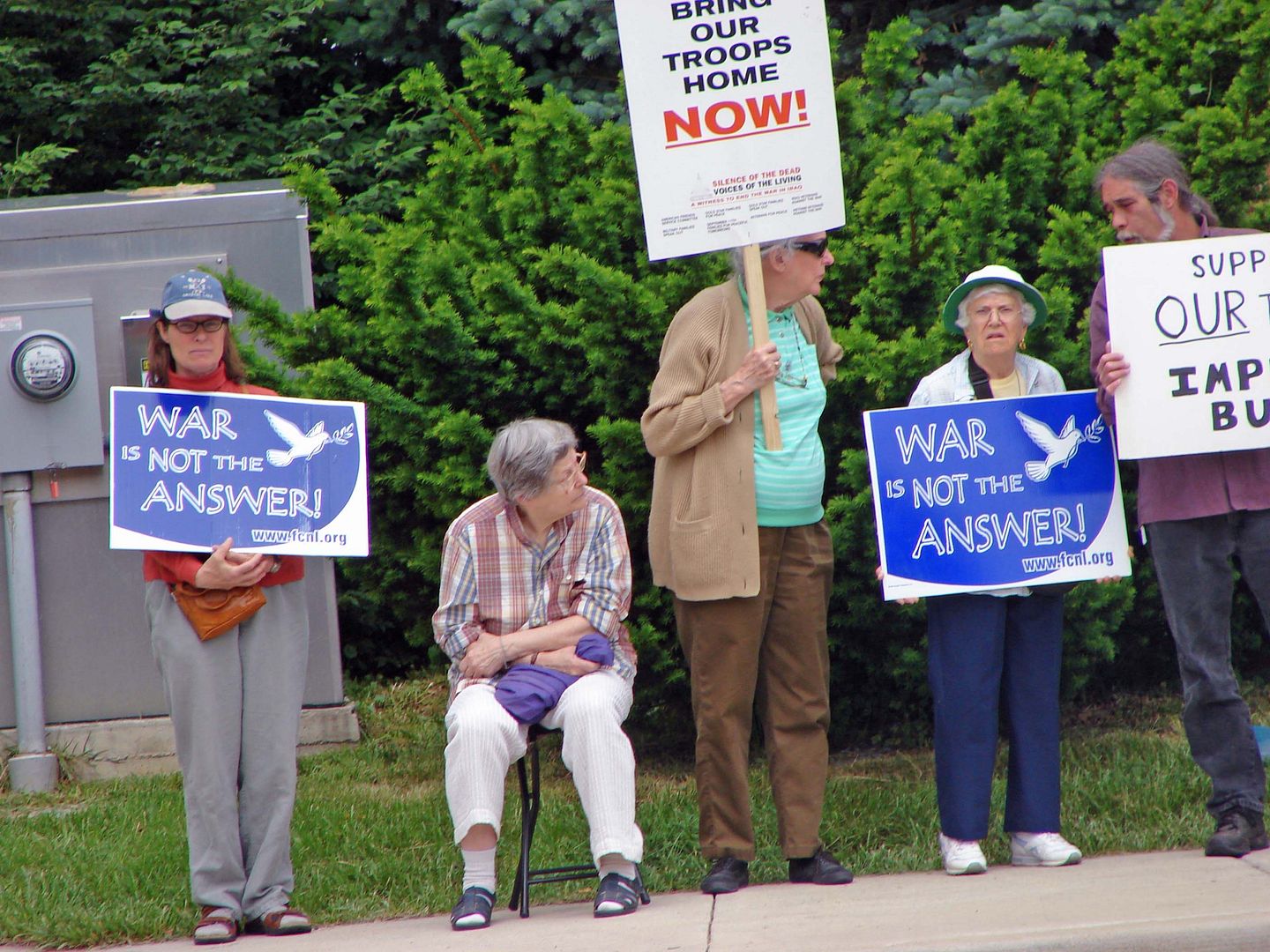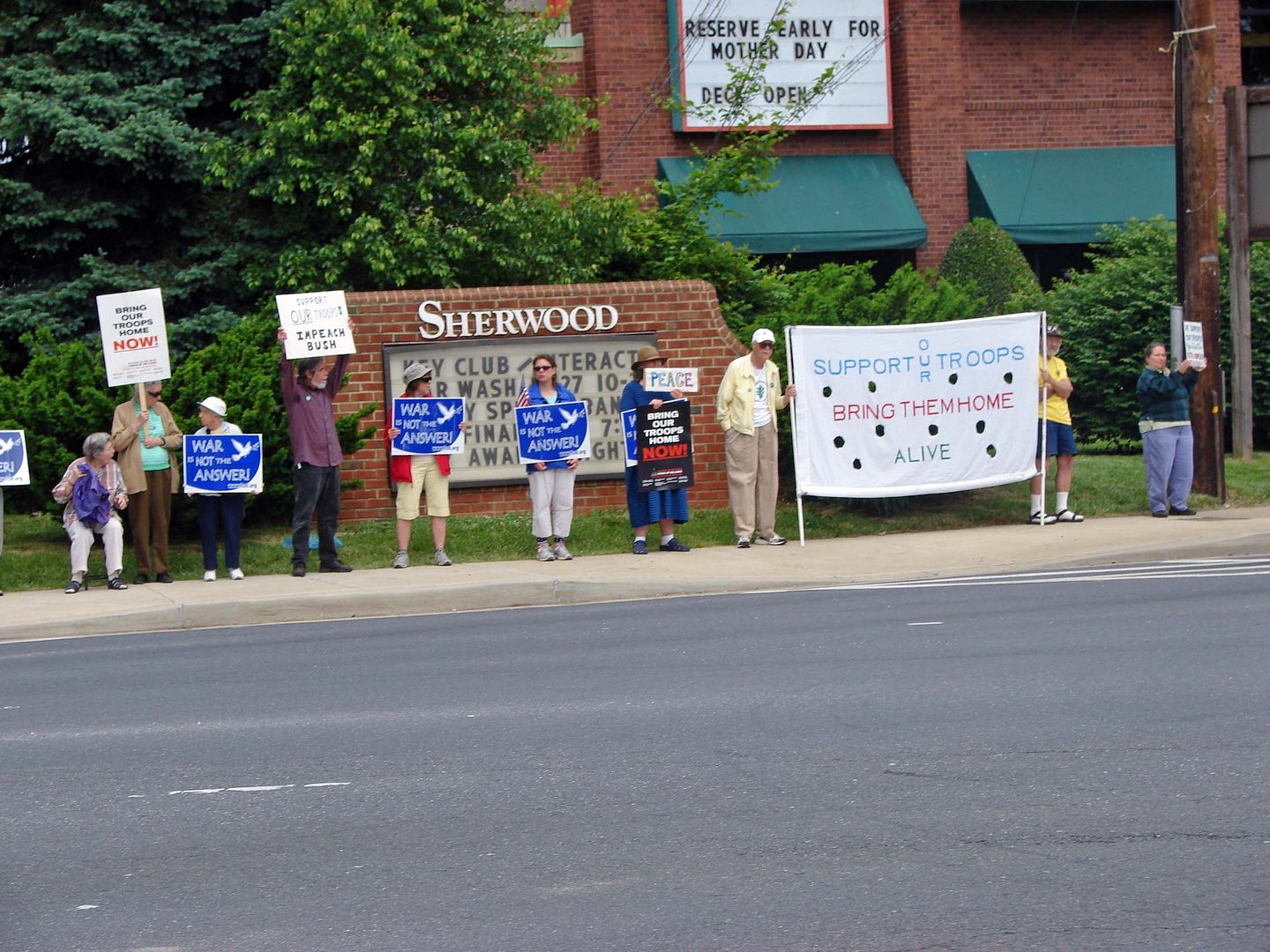 NOW THE GOOD GUYS

BELOW LEFT: IK and Lurker Bill putting out MOAB2 frame. RIGHT: Lurker Bill unfolding MOAB2 banner.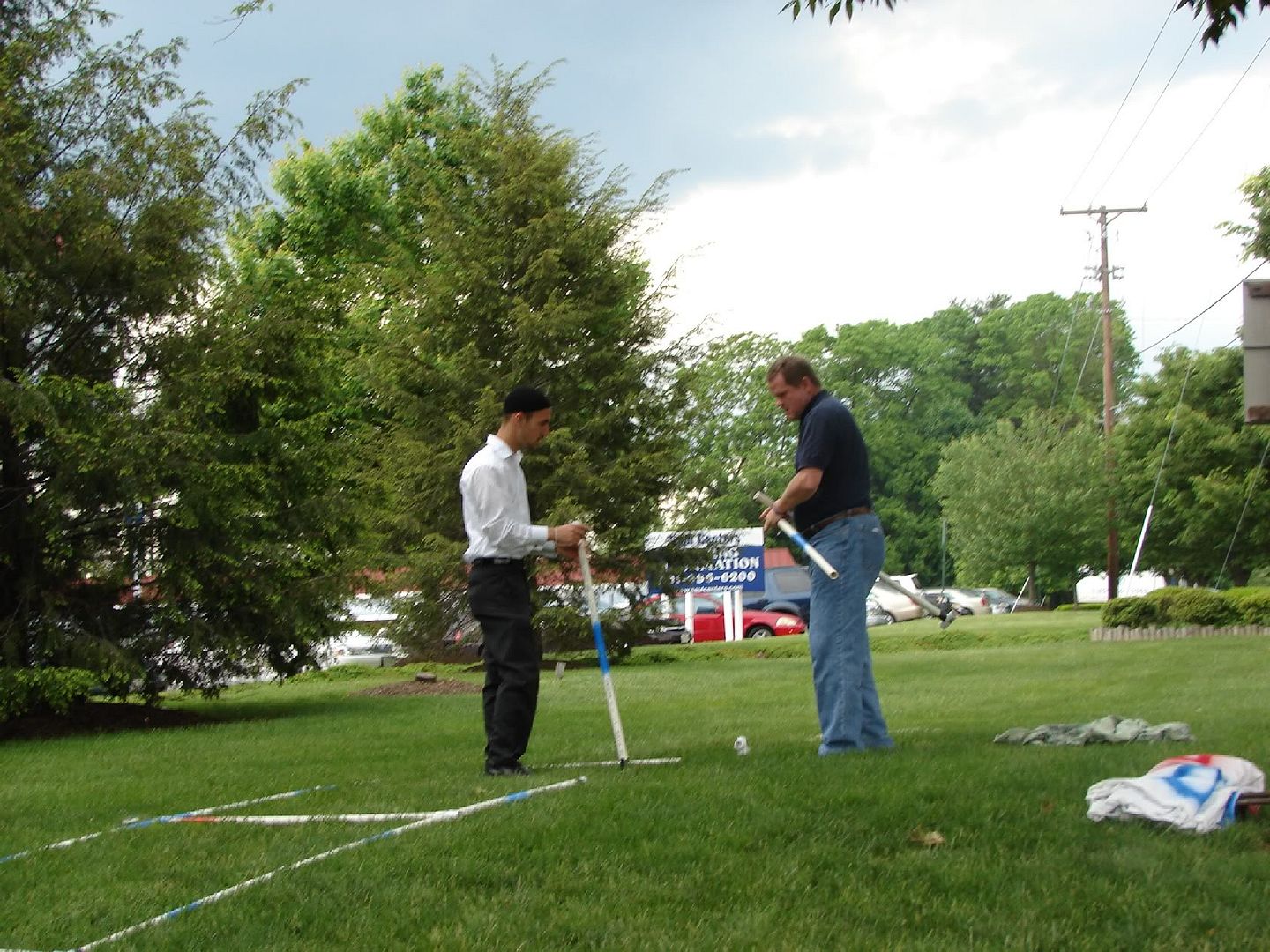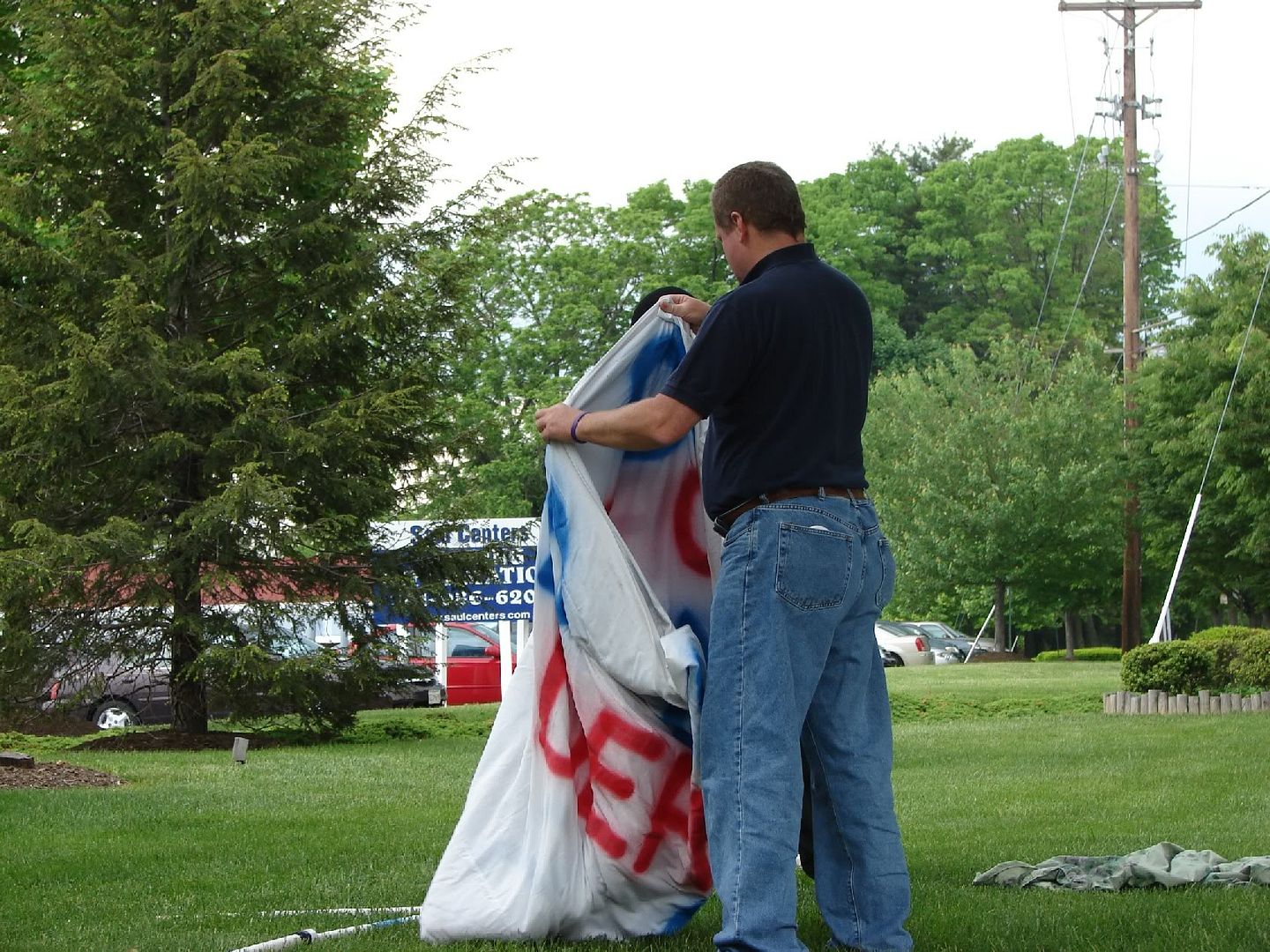 BELOW: IK, Lurker Bill and [Mr] T putting MOAB2 supports over rebar.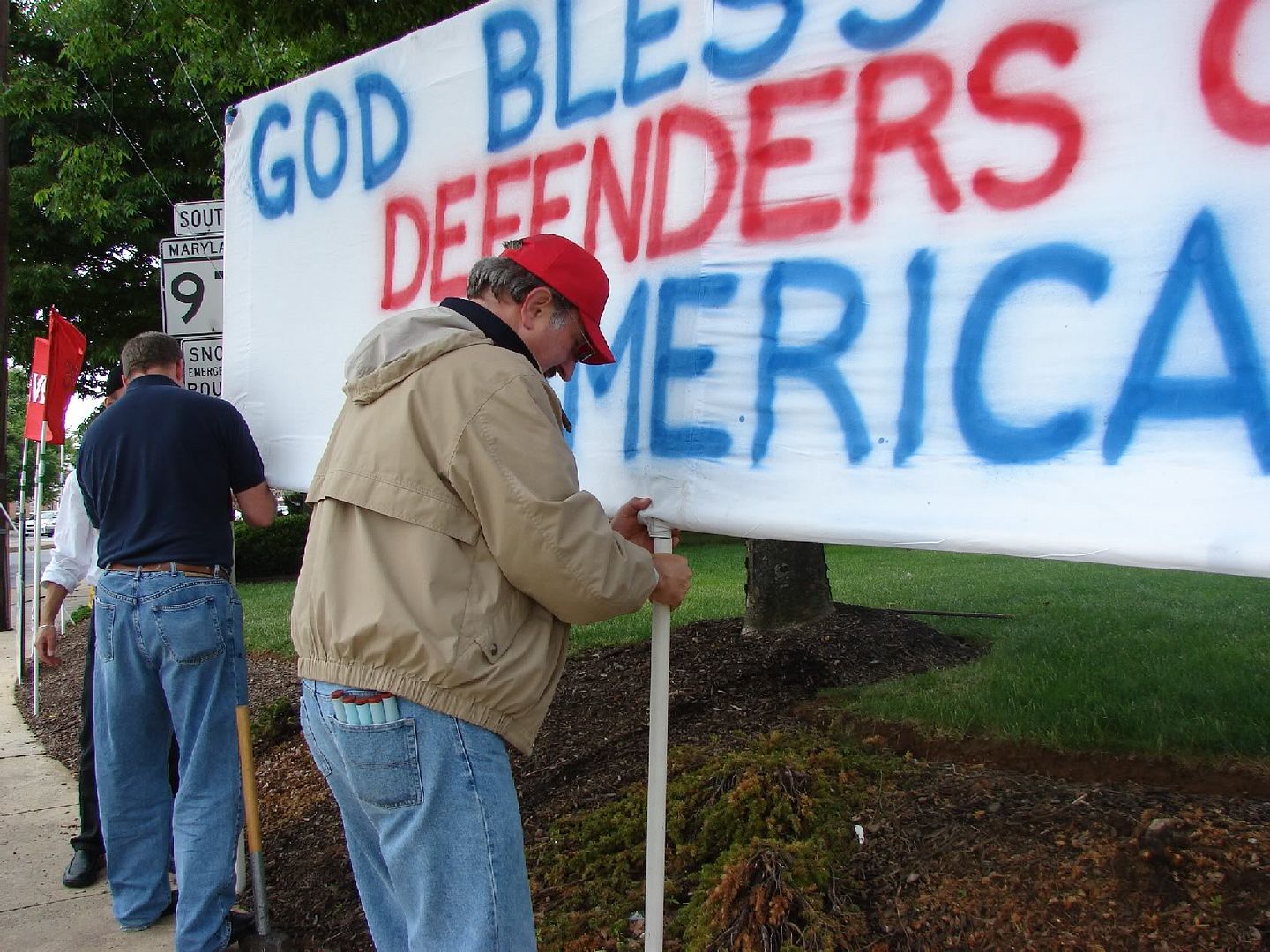 BELOW LEFT: Back of JANB and CTS hold signs while IK and Lurker Bill set up MOAB2. The red banner was also set up but we forgot the blue banner because we did some work on the frame. RIGHT: [Mr] T looking for his sign with IK and JANB in the background.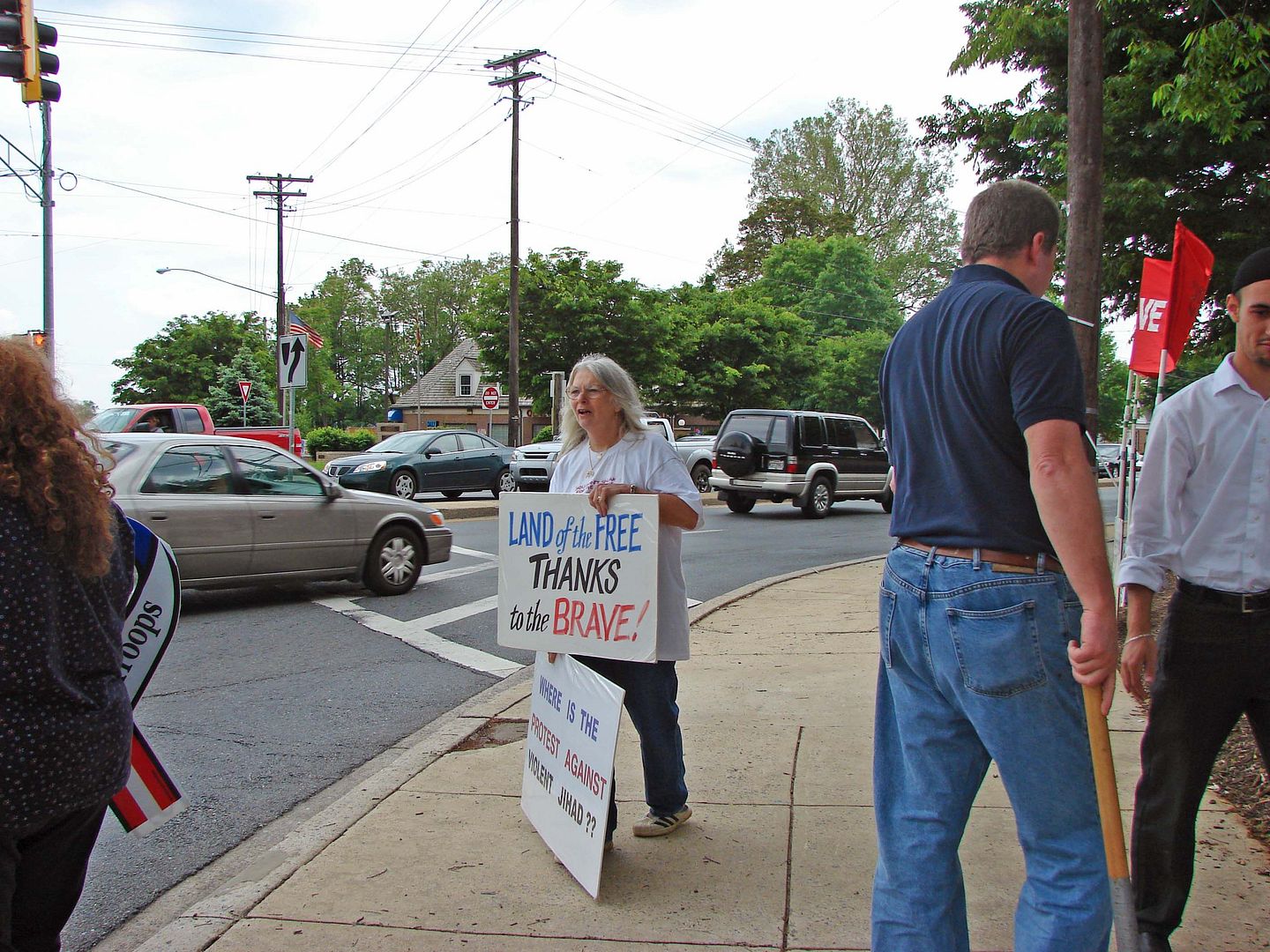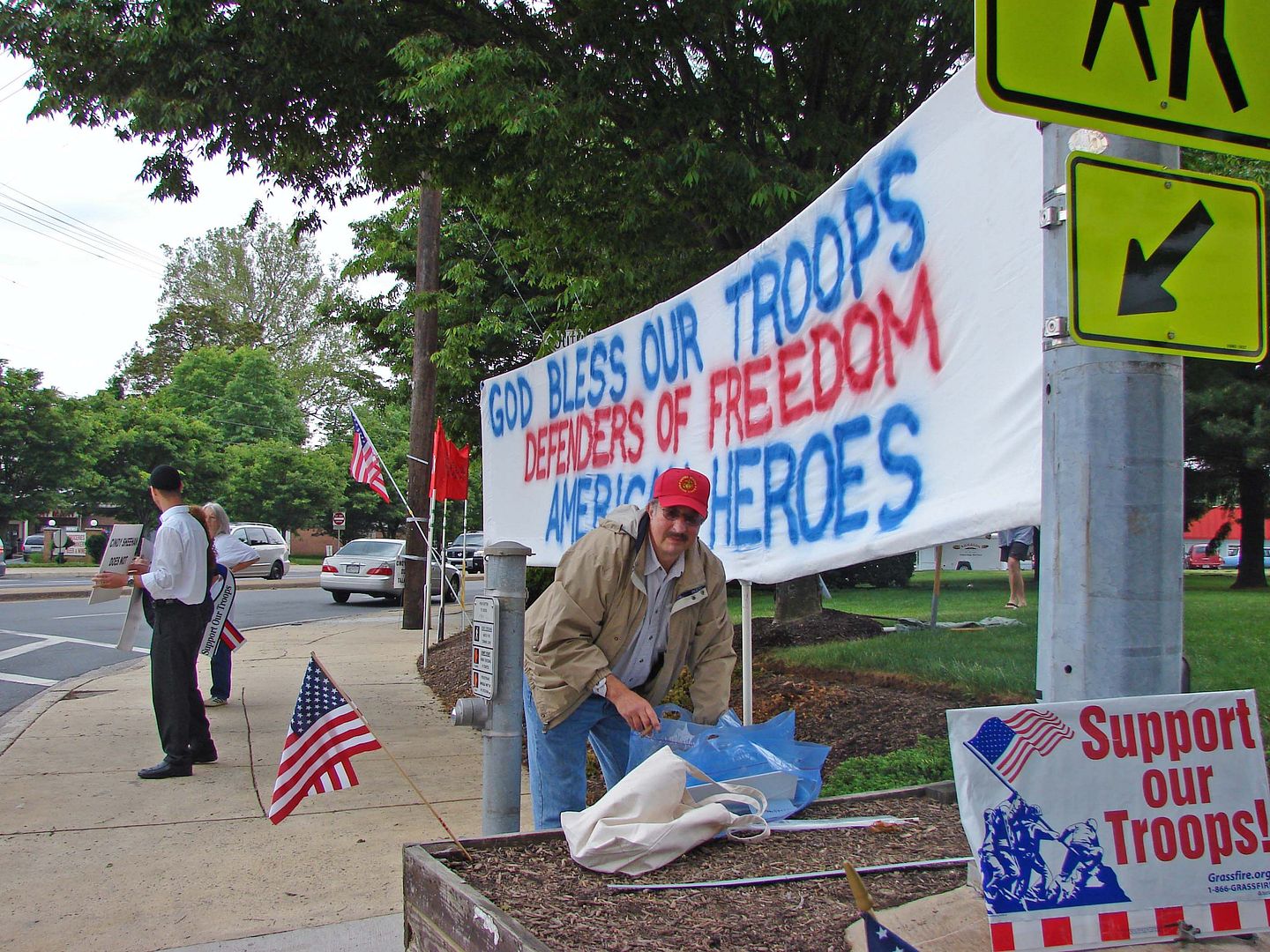 BELOW LEFT: IK with Spiff's famous Walter Reed sign. "Hey Spiff, she's a real *ho*e. RIGHT: JANB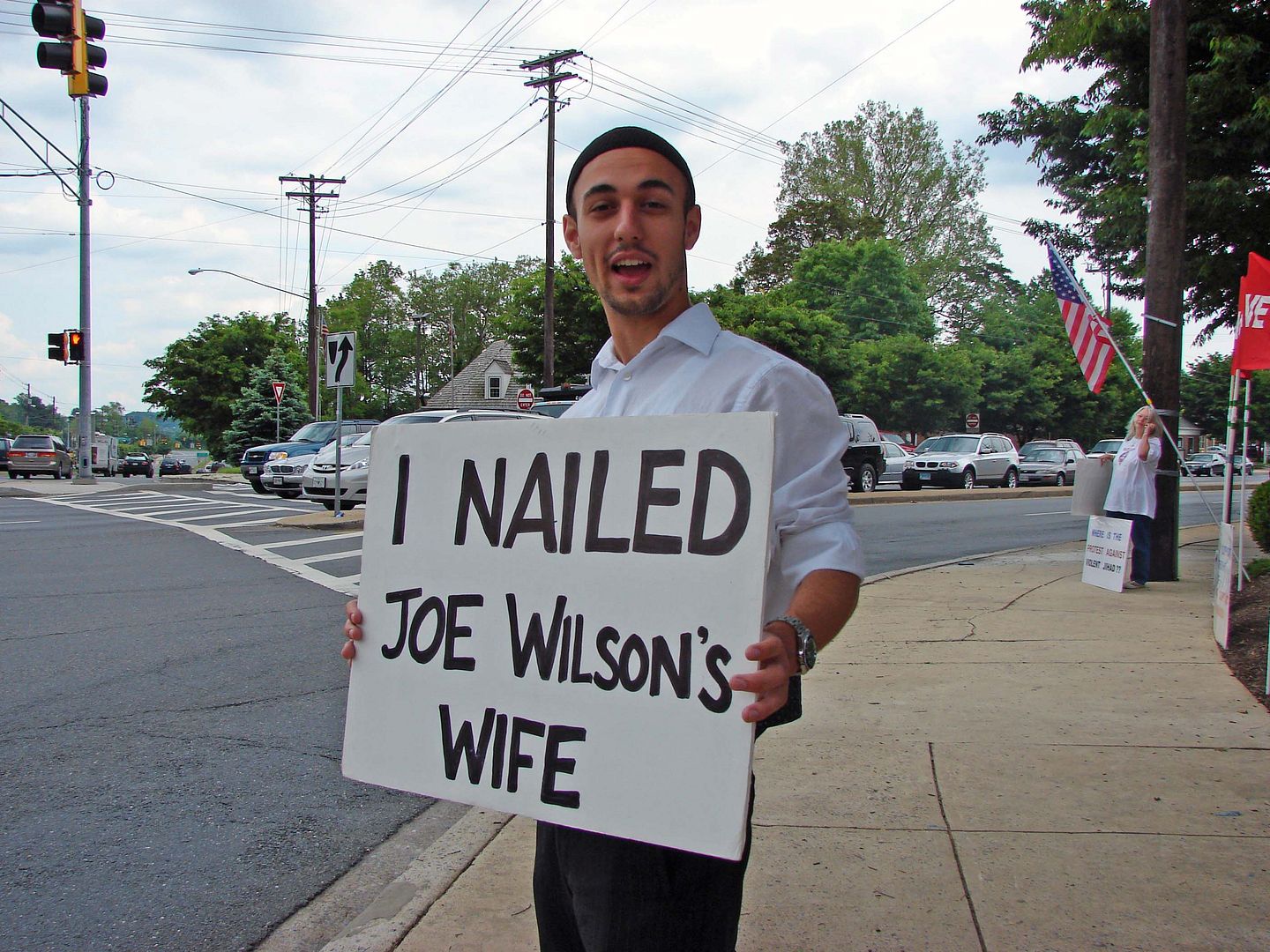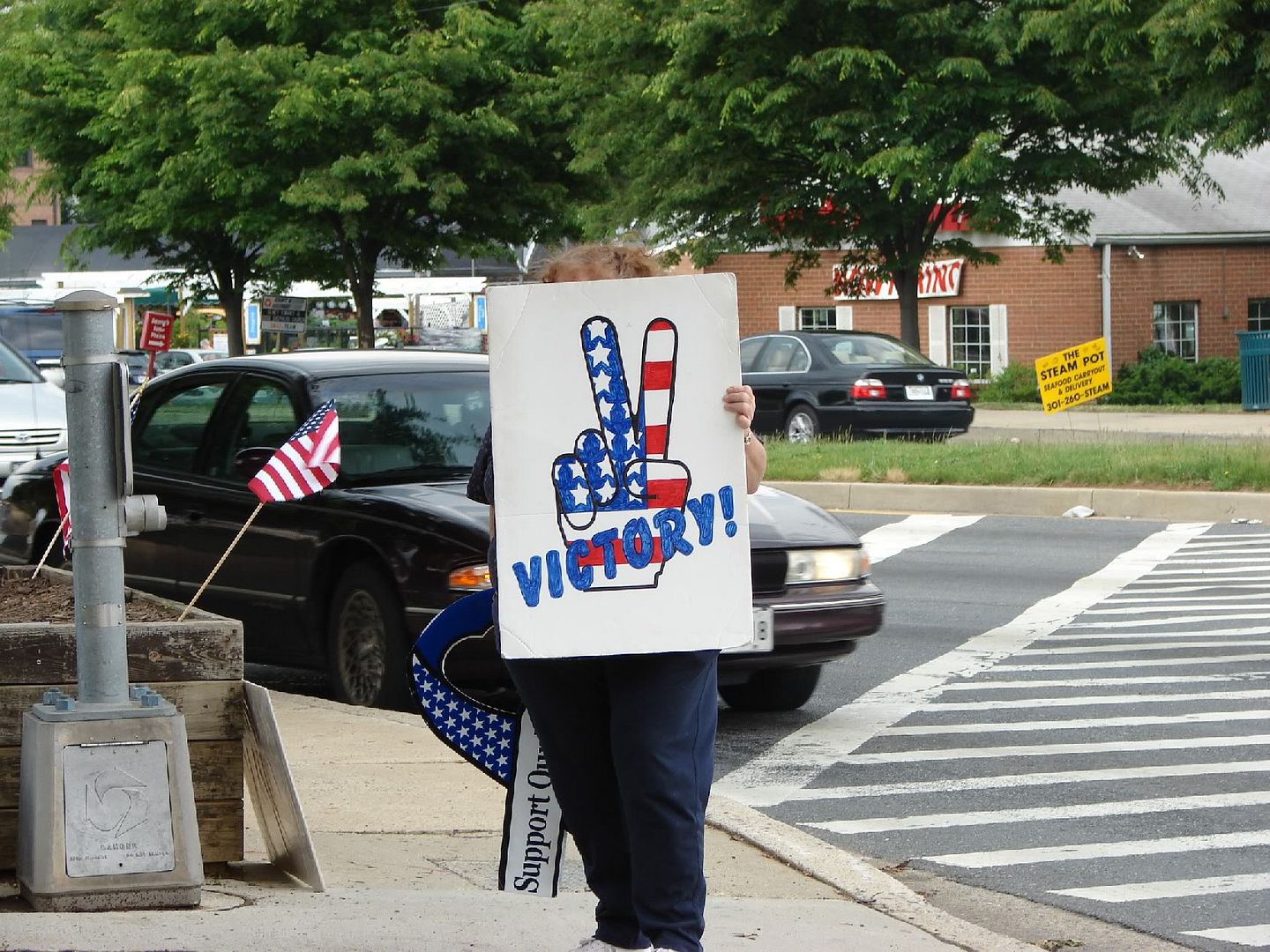 BELOW LEFT: [Mrs] T with Lurker Bill in back ground. RIGHT: Lurker Bill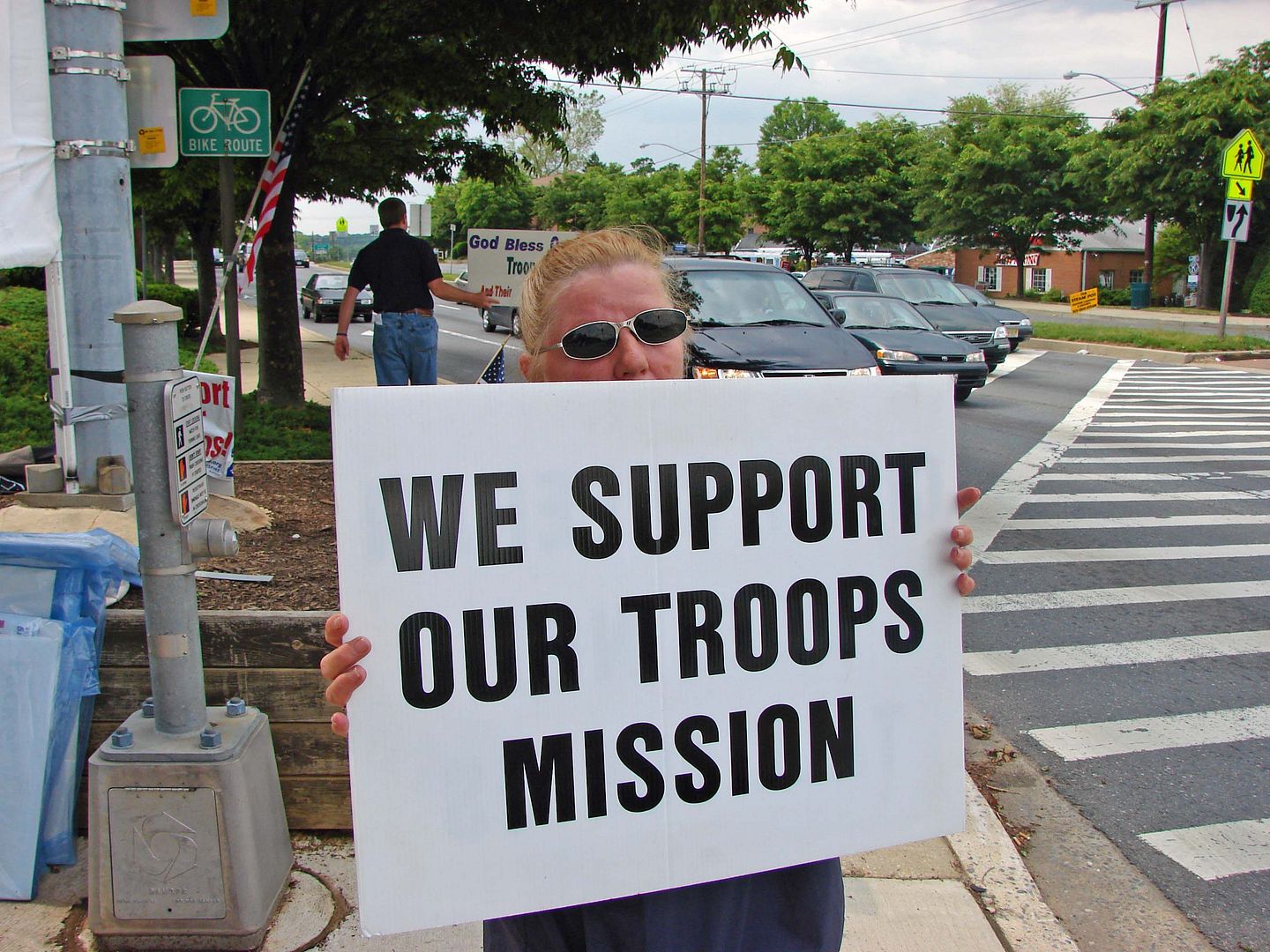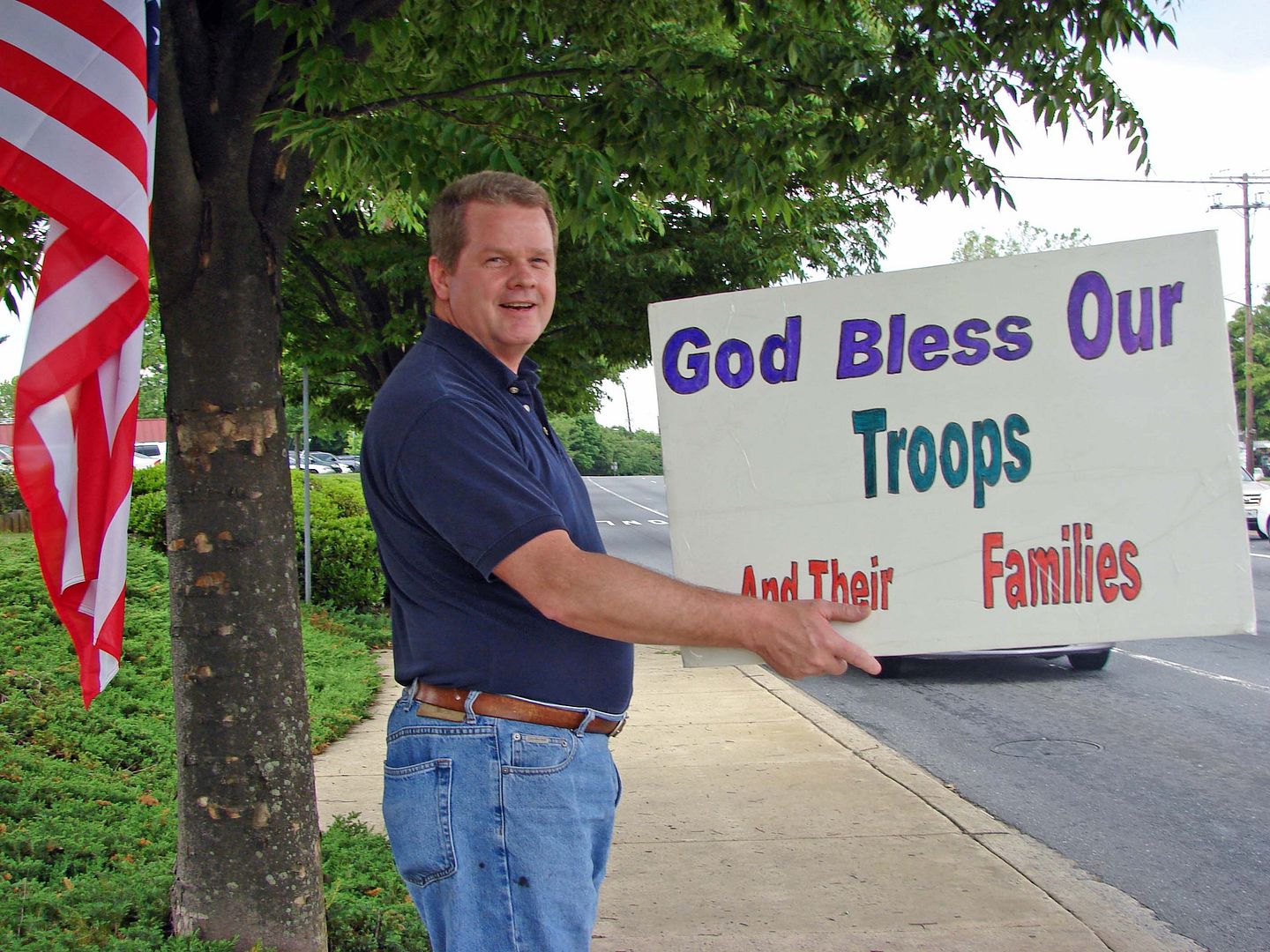 BELOW: [Mr] T and Lurker Bill dismantle MOAB2, while LEFT, CTS pulls out the #6 supporting rebars. I would hate to be a moonbat meeting CTS in a dark alley.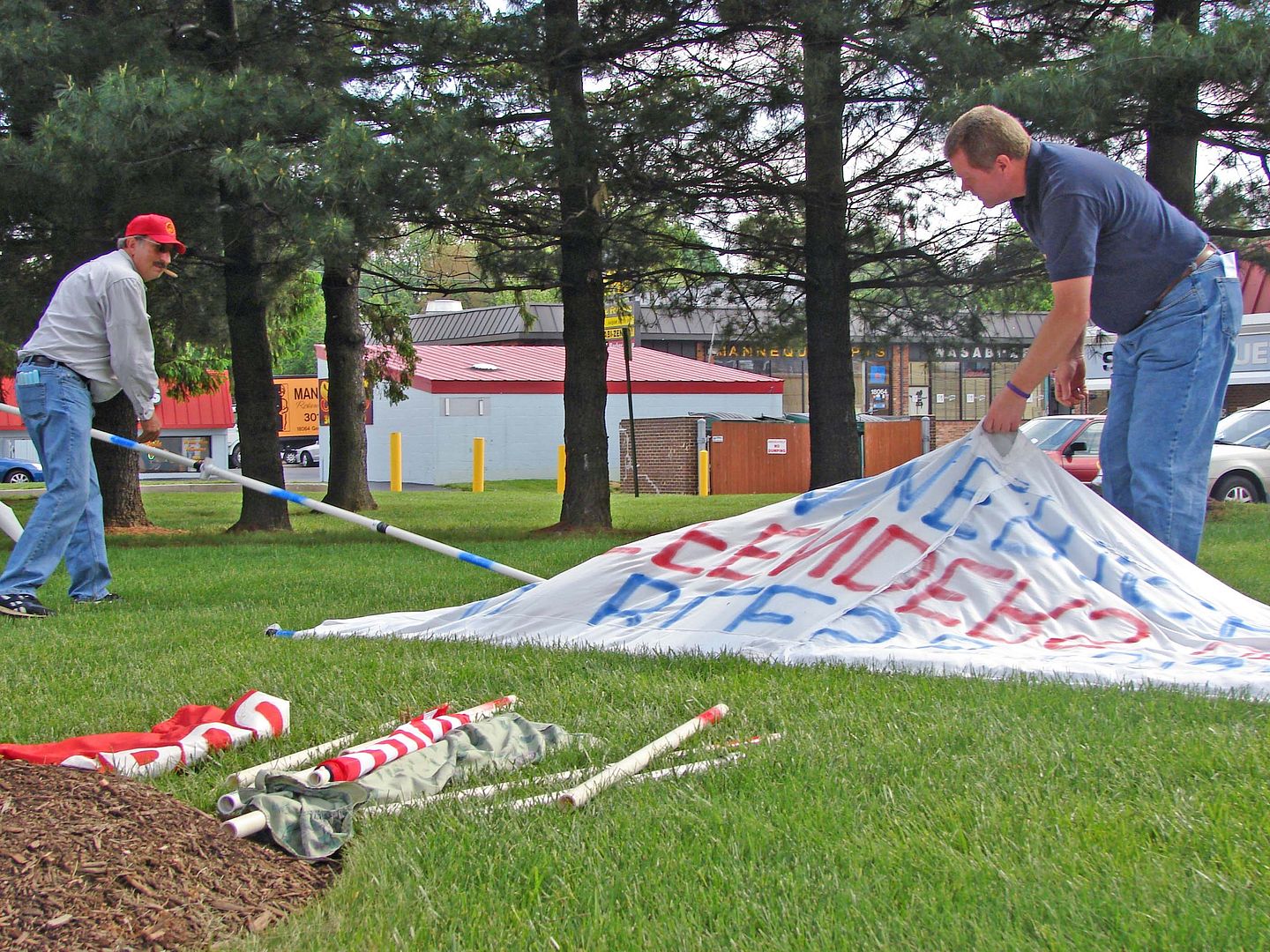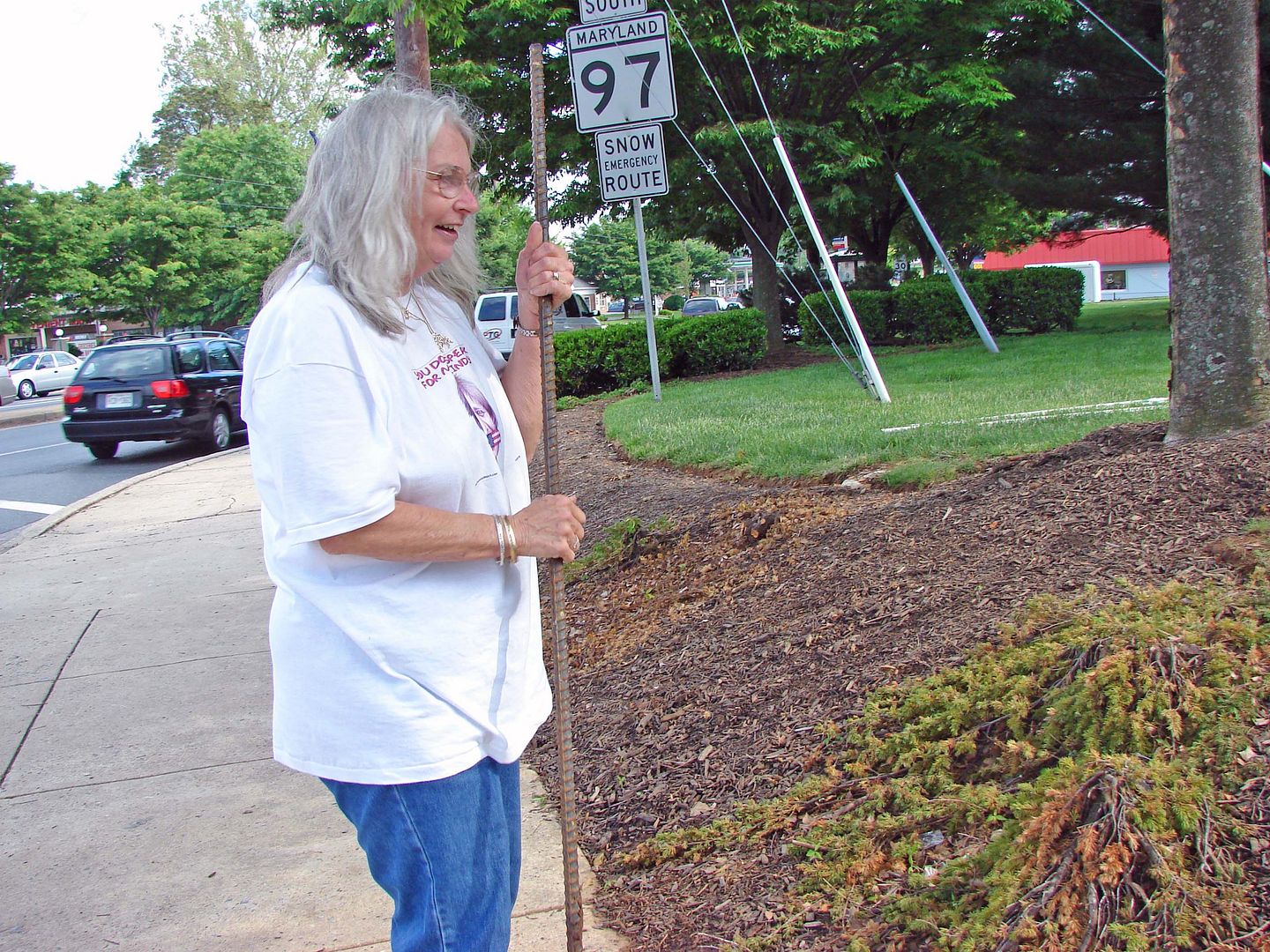 REMEMBER

Next Saturday, same place, Georgia Avenue, MD Rte. 97 and MD Rte. 108 in Olney, MD

Same time, 3 PM to 4:30 PM
As always, the D.C. Chapter's rules for protesting will be in effect. Briefly, they are: No violence, no profanity, no racism, no provocations, obey the law and treat all law enforcement officers with respect.

---
TOPICS: Activism/Chapters; Free Republic
KEYWORDS: codepink; freep; grumpies; infinite; mobilizingmothers; moonbats; operationinfinite; peaceactionmc; peaceniks; quakers
---
Navigation: use the links below to view more comments.
first 1-20, 21-40, 41-44 next last
---
---
---
---
---
---
---
---
---
---
---
---
---
---
---
---
---
---
---
---
---
Navigation: use the links below to view more comments.
first 1-20, 21-40, 41-44 next last
---
---