---
---
To: MinorityRepublican
2
posted on
06/12/2021 8:57:09 PM PDT
by
mrsmith
(US MEDIA: " Every 'White' cop is a criminal! And all the 'non-white' criminals saints!")
---
To: MinorityRepublican
You can add the vaccinated engineer who helped design the covid tracking system to deaths caused by vaccine when you switch over to the real deaths.
---
To: MinorityRepublican
What happened to Kozak's bull$h! COVID death threads? Can't believe that with all the Fauci emails and lies that have come out, you still buy into this crap! He apparently saw the light and knows it was just the flu bro.
10
posted on
06/12/2021 9:51:26 PM PDT
by
The MAGA-Deplorian
(Democrats are lawless because Republicans are ball-less)
---
To: MinorityRepublican
The charts you no longer reference. The charts that show how the vax lagged behind the SARS decline. The charts that show an uptick of cases as the vax jabs increased.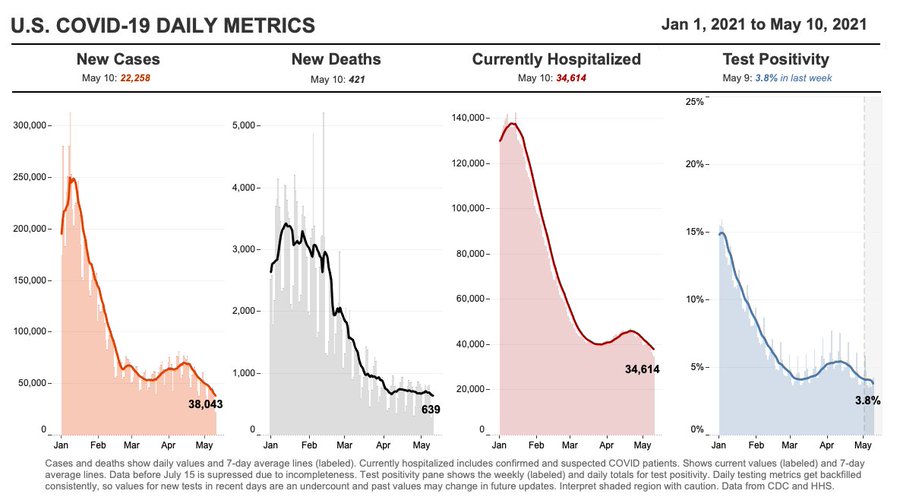 ---
FreeRepublic.com is powered by software copyright 2000-2008 John Robinson