---
To: Oshkalaboomboom
Picked some Death Spirals this morning .....
++++++++++++++++++++++++++++++++++++++++++++++++++++
Oh my ... have never heard of these so I looked them up:
"This super hot chile is loaded with capsaicin oils that drip between the inner walls of the pepper. The inner skin of these peppers is light brown in color, which foreshadows the burn that is about to ensue."
Yours are beautiful & I will enjoy from afar via your pics! Jalapenos are about as 'hot' as I get. I must confess that two days ago, I made a batch of jalapeno poppers (11 peppers, 22 halves) & over the afternoon, I ate the entire batch! The peppers were red ... hot fumes when cleaning, but once baked, the 'heat' was down to a very spicy-but-tolerable level.
14
posted on
09/05/2020 8:21:13 AM PDT
by
Qiviut
("I have never wished death upon a man, but I have read many obituaries with pleasure" Mark Twain)
---
To: Qiviut
Yours are beautiful & I will enjoy from afar via your pics!
Death Spirals are a British hybrid that got their name from the ridges that run from the top to the bottom of the pepper. They also change colors 3 times as they mature, adding a bit of color to our garden. They are classified as a Superhot but they aren't my hottest, just my coolest looking IMHO.
My house has an upper terrace and a lower terrace. The upper terrace is all about relaxation, comfort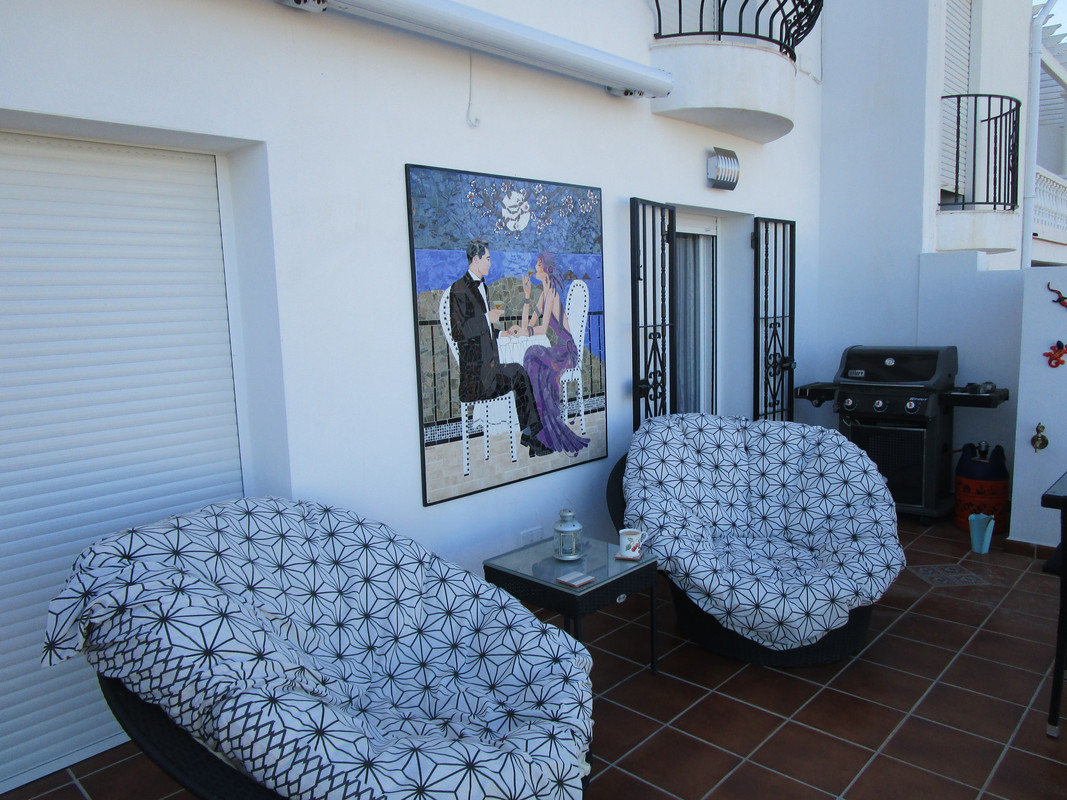 And, of course, the view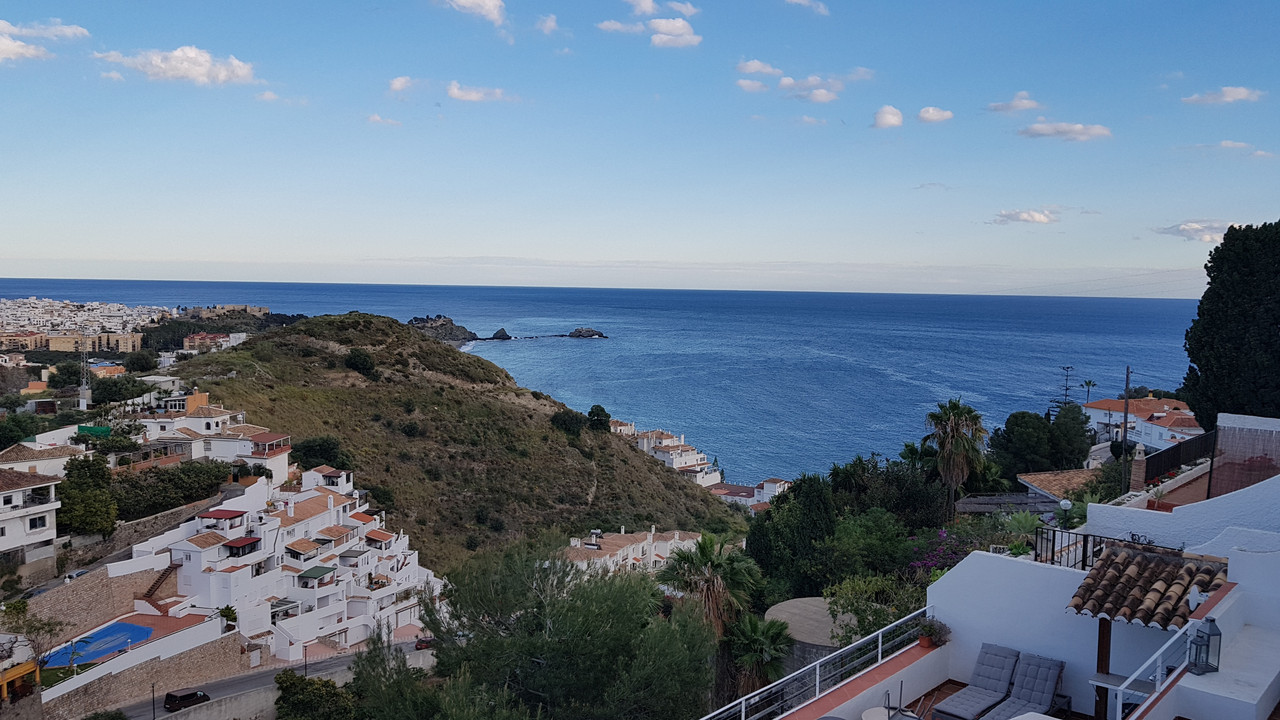 The lower terrace, OTOH, is devoted to peppers. I grow abou 30-40 at a time and change varieties year to year to supplement my staples like Tabascos, Death Spirals, Primo Pot 7, etc. This is an early season photo when many are still small. I have a big store of pots to transplant as the grow so I conserve water during the season. We are in the equivalent of an American hardiness zone 10B so once they get above seedling size I never have to bring them back in. One of those small black pots in the front is now producing the peppers I pictured in my last post.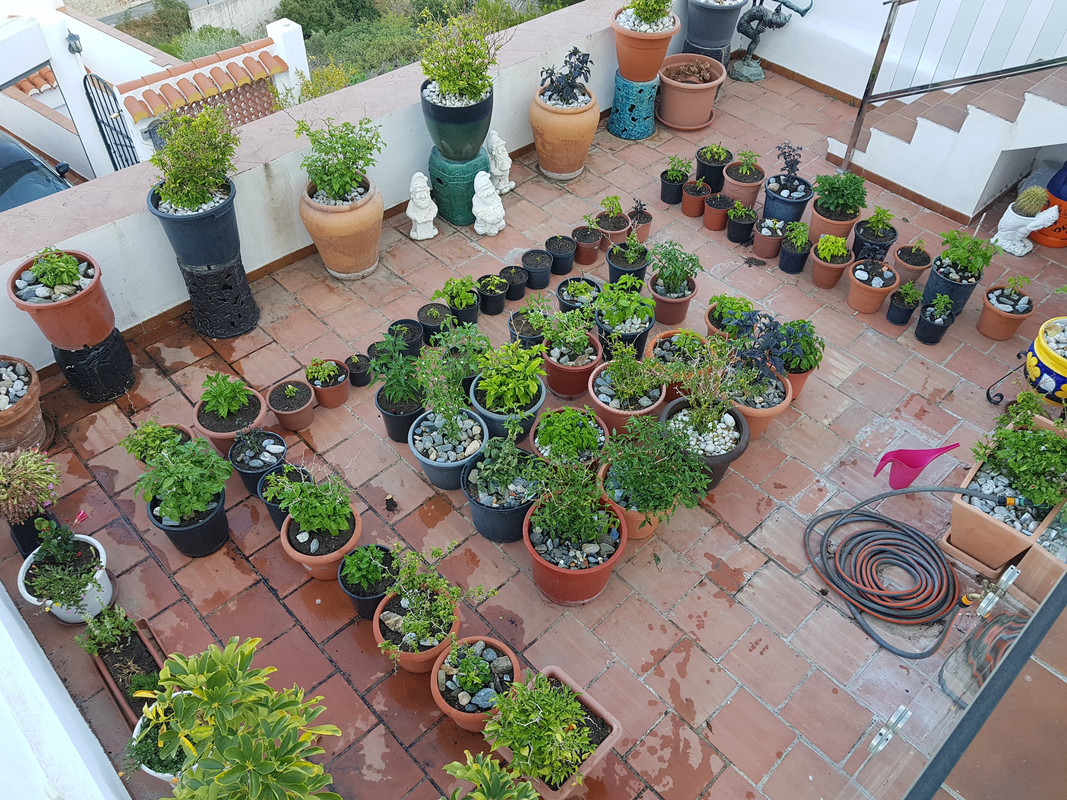 ---
To: Qiviut; Diana in Wisconsin; TianaHighrider; MomwithHope; Pete from Shawnee Mission
Here is what the peppers from post #9 look like now, on racks and ready for drying. I will let them dry out in the sun naturally until rainy season starts then I will finish them off in my dehydrator.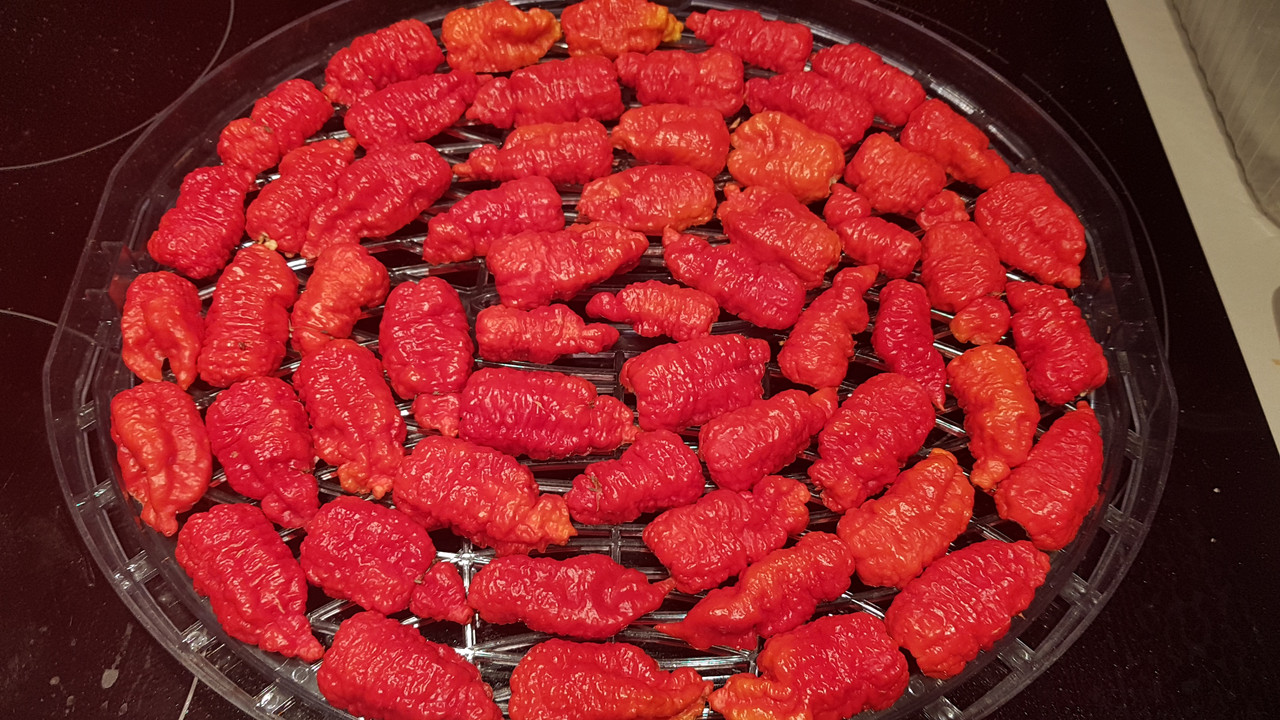 ---
FreeRepublic.com is powered by software copyright 2000-2008 John Robinson