---
To: SunkenCiv
When I was a kid I saw a lot more birch trees than I'm seeing now. Not sure why that is.
---
To: be-baw
Humans have been using resin from trees since they discovered tree's. Most common manner of attaching a stone point Is using pitch sometimes mixed with a little charcoal. It sets up very hard and with the combination of a wet sinew wrap you have an incredibly strong set up.
I've been a flint knapper for around 40 years and along the way I've learned to make not only flint points and tools I've made bows and arrows as well. Pitch is used in several parts of manufacturing. Down along the Pecos and Devils river area In south West Texas, (Trans Pecos area) caves have been discover that contained not only Yucca fiber shoes but containers/bags made from it also. Some of these bags were like tool kits containing basic knapping equipment, fire starting tools, dried sinew, and pieces of sap/resin. They also used a glue made from rabbits and other animals but Bunny Glue seems to be the common name for it. Between the hide and muscle of an animal is a layer material that slick and allows movement of muscle between the two. They would scrap this off and use it for glue or for sealing. It's still somewhat flexible when dried so it's been used when attaching sinew to bows to increase their strength. Back to the Birch sap, I can easily see how it can be found many miles away from it's source.
There was a discovery of chert preforms found in Colorado from the Paleo period. these preforms were made of Alibates flint found only in a small area in the Texas Panhandle around Fritz Texas. When early humans were on the move the had to take everything with them. Once they found another source of flint to make their tool from the materiel they carried with them was left behind.
9
posted on
11/17/2019 5:14:06 AM PST
by
Dusty Road
(")
---
To: be-baw
I like to think some boy's been swinging them.
12
posted on
11/17/2019 7:17:34 AM PST
by
SunkenCiv
(Imagine an imaginary menagerie manager imagining managing an imaginary menagerie.)
---
To: be-baw
Come north my FRiend, come north. :)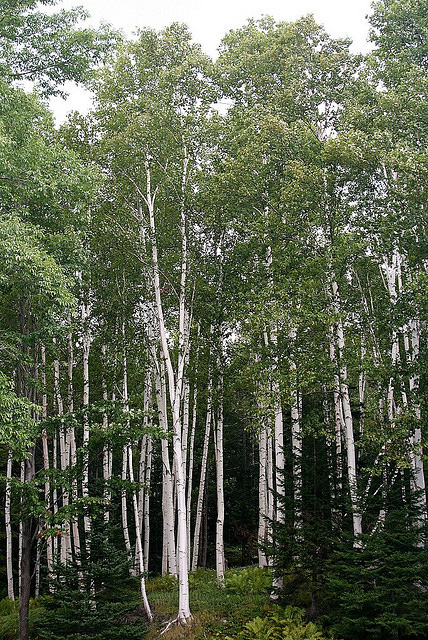 21
posted on
11/17/2019 3:55:10 PM PST
by
Daffynition
(*I'm living the dream.* & :))
---
FreeRepublic.com is powered by software copyright 2000-2008 John Robinson