---
FACT CHECK: Hillary Clinton Claims 'I Am a Real Person'
Washington Beacon ^ | September 22, 2015 | Robert Stiles


Posted on 09/22/2015 7:37:32 AM PDT by lbryce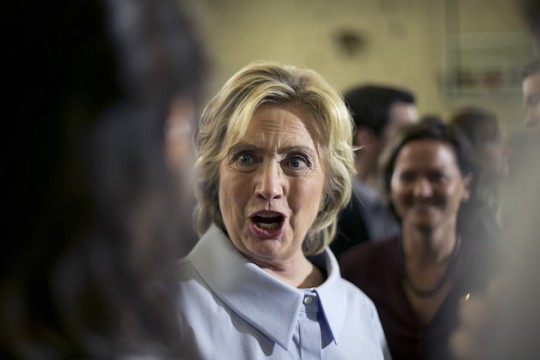 Is Hillary Clinton a "real" "person"? Given the closely guarded nature of her alleged medical records and/or diagnostic reports, this is a difficult question to answer. The Free Beacon takes a back seat to no one in its commitment to the truth, so we deployed our most advanced algorithms in an effort to validity of Hillary's claim. Our analysis found evidence to suggest that Hillary does, in fact, possess some basic human qualities. For example:
Craves money, will do practically anything to obtain it, despite already being massively wealthy;
Is obsessed with power/prestige, has spent almost two decades trying to achieve dream job (POTUS);
Does not hesitate to lie if she thinks it will help her get what she wants;
Exhibits signs of acute paranoia, thinks the entire world is against her;
Appears to suffer from memory loss due to old age, like a normal human;
Once found Bill Clinton charming;
Very little evidence to suggest she did not give birth to a human child in 1980;
Prefers obscene luxury of private air travel to debasement of sharing plane with commoners;
Possesses a basic understanding of humor, as displayed during a laugh-filled retelling of her successful defense of a child rapist;

(Excerpt) Read more at freebeacon.com ...
---
TOPICS: Government; Weird Stuff
KEYWORDS: lesbian; psycho; wacko
---
---
---
---
---
---
---
---
---
---
---
---
---
---
---
---
---
---
---
---