---
Escalation in Ukraine
January 23, 2014 | Various


Posted on 01/23/2014 6:47:09 PM PST by annalex
Escalation in Ukraine
Digest by Annalex
Two significant recent developments are:
1. First fatalities, apparently from live ammunition, among the demonstrators.
Injuries, including serious injuries are in the hundreds if not in the thousands. The rubber bullet can gouge an eye and therefore, at a right angle can be itself fatal. The sun grenades reportedly rip through flesh if the explosion is next to it. Ironically, neither of the two confirmed fatalities are Ukrainian: one is an Armenian from Eastern Ukraine; the other is a Belorussian resident of Ukraine.
One fatality (linked content here and below is rather graphic);
I suspect injuries among the military police. Watch, for example, how stoically they take Molotov cocktails; this has to leave marks.
Molotov cocktails
This is a long series of photos showing the combat technology.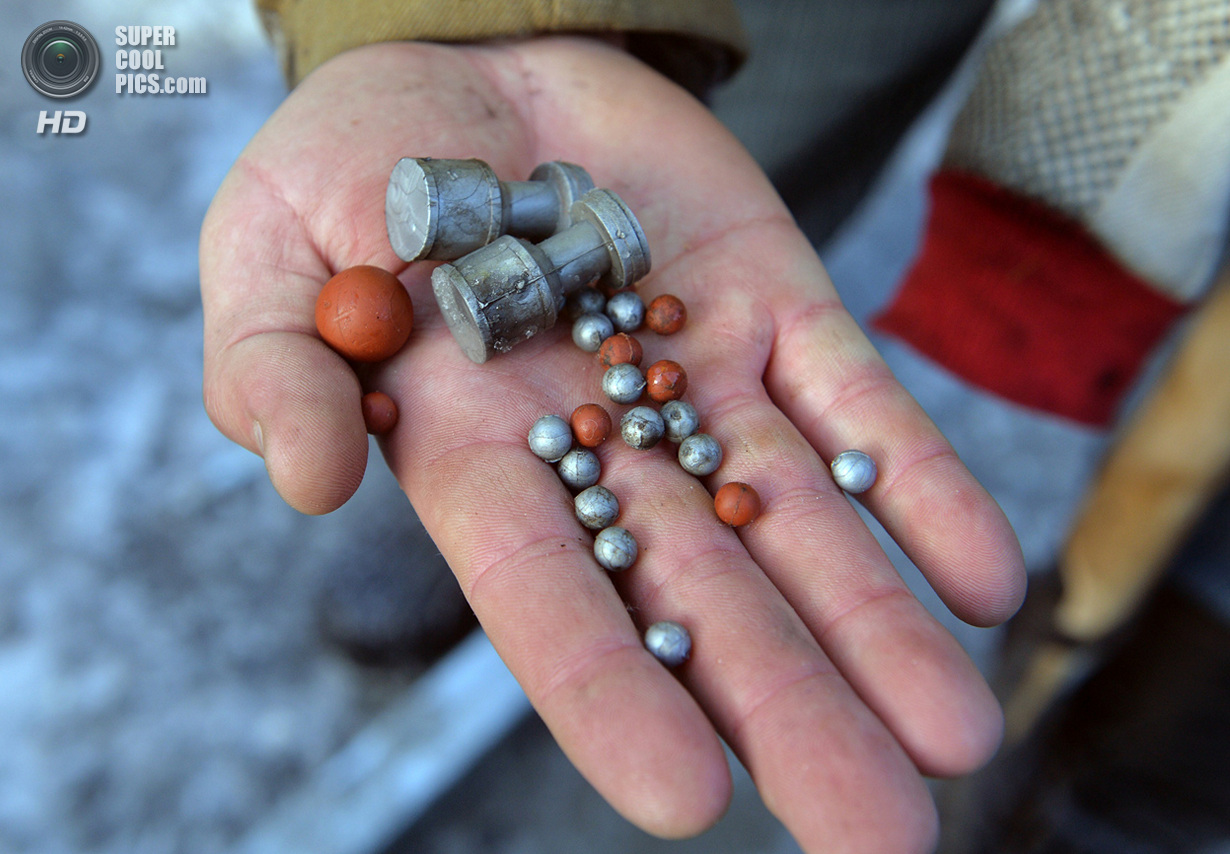 Different bullets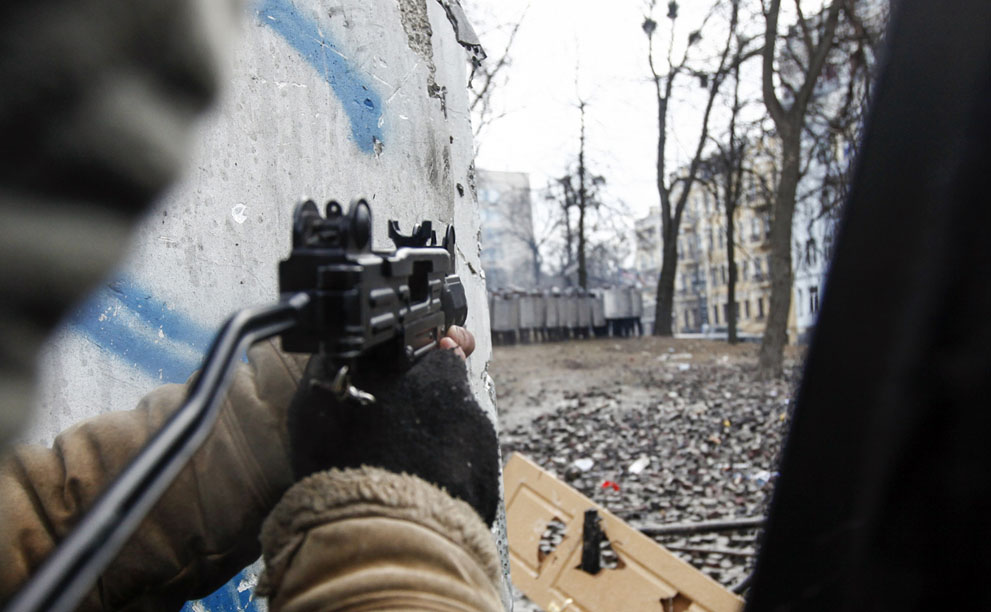 The blogger describes this as "traumatic and strike ball" weaponry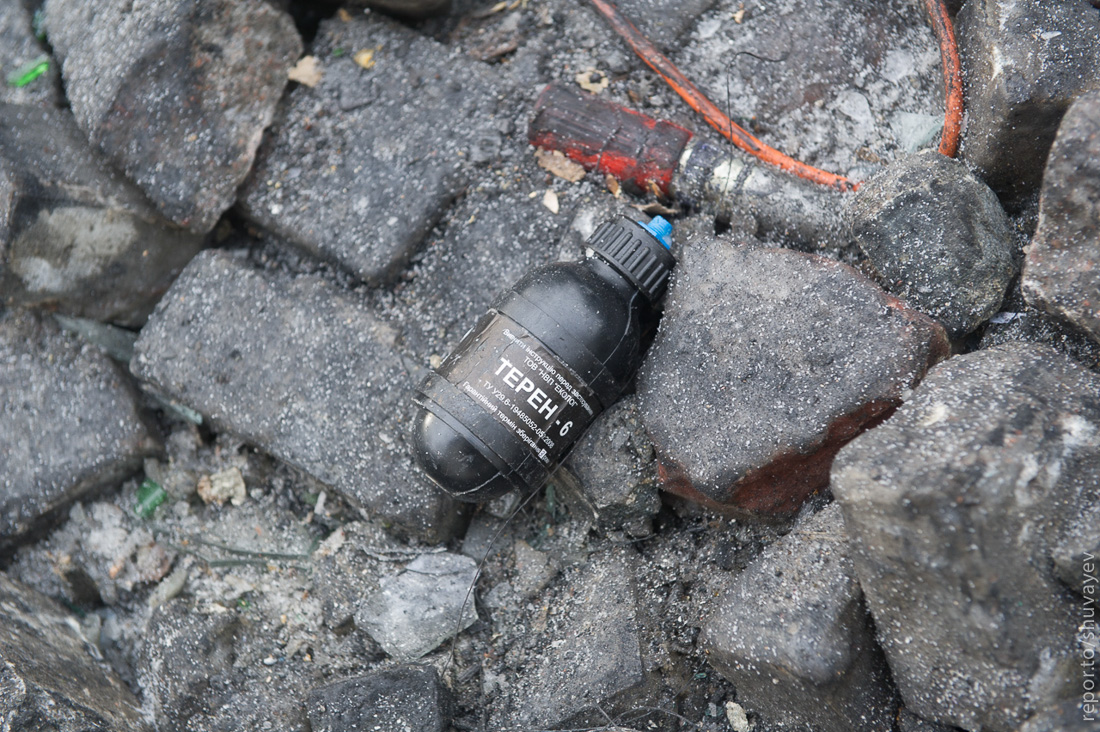 Stun grenade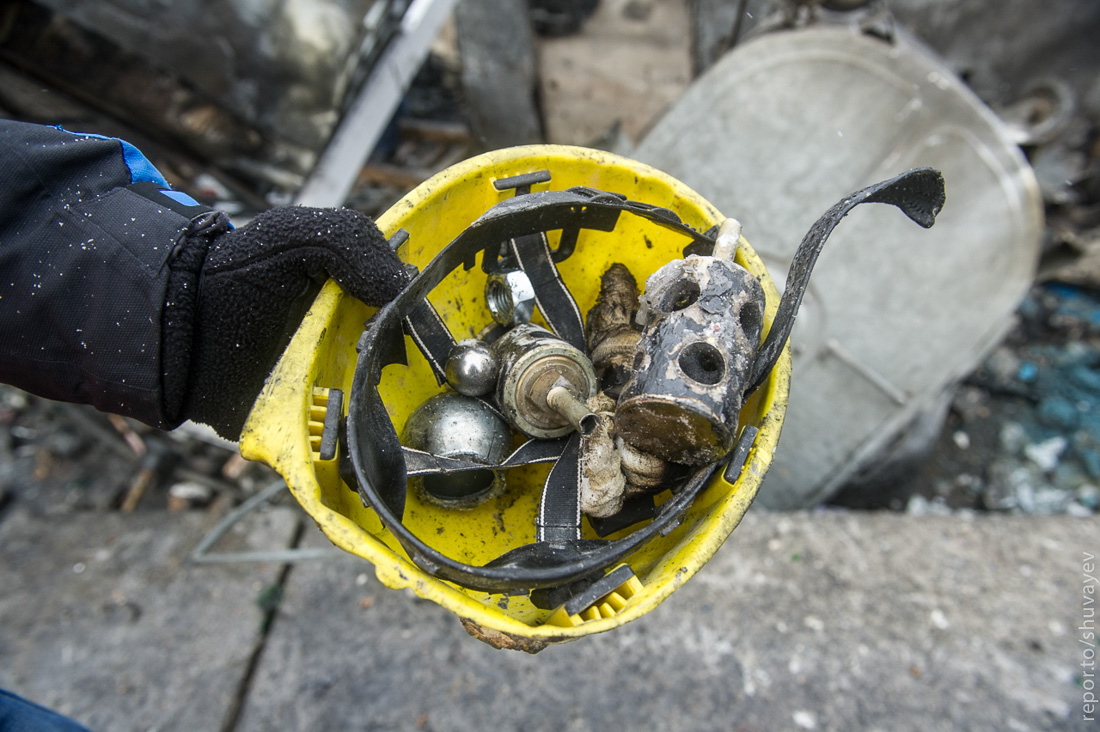 "Rumor has it, Bertkut (militarized police) tape bolts and nuts to stun and gas grenades"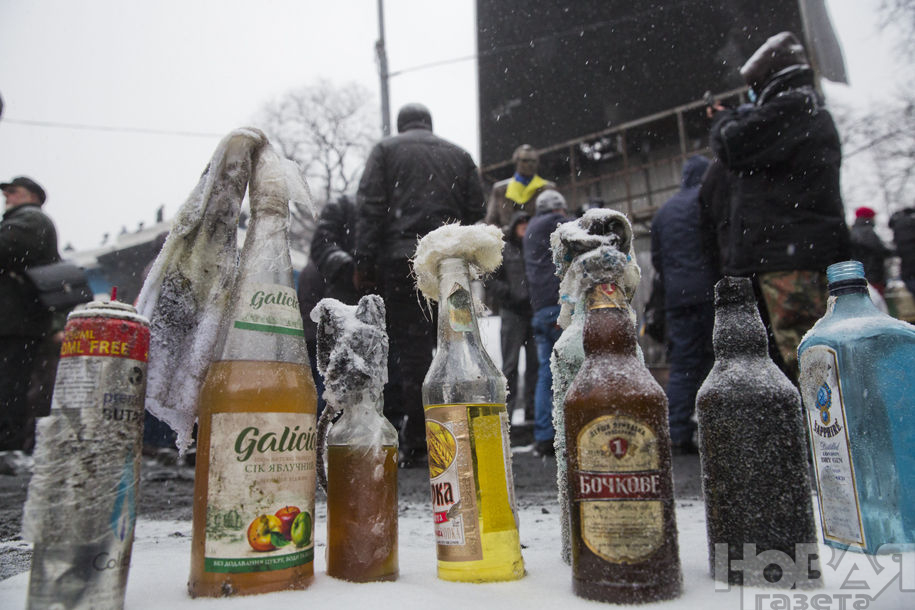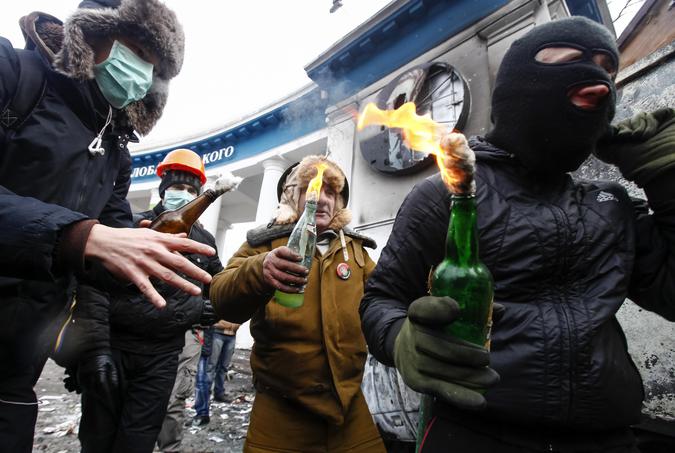 Molotov cocktails. These are, someone explains, not properly done: straight kerosene or gasoline, rather than something more gooey; they invariably hurt the thrower as well.



Catapult 1 (it broke, they built another, of simple construction)



Archer



People got much better building the barricades.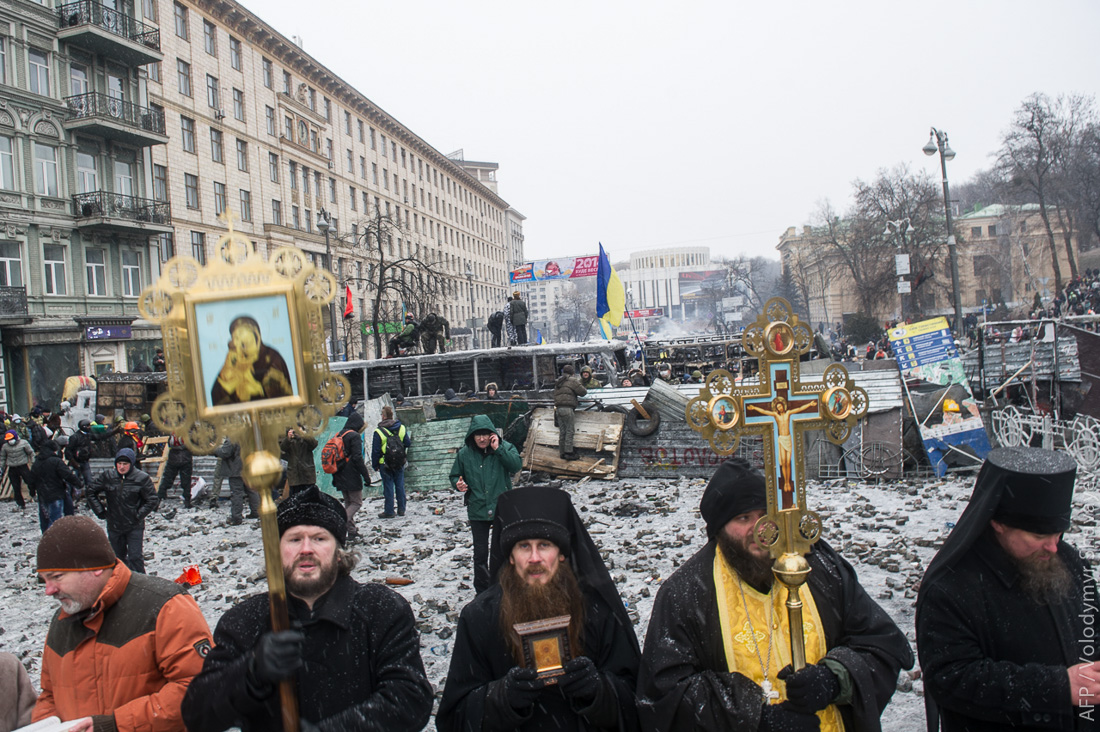 Priests and monks often stand separating the combatants.
Much more on this topic, and in full resolution available, is in Zyalt's blog
This Israeli blogger believes the fatalities were on order form the Kremlin. Yanukovich was ready to compromise with the protesters, so Putin made sure that, with mass shedding of blood, Yanukovich has no game left but toe the Kremlin's line.
2. Other regions, naturally, in the West, are rising as well.
The country is divided, fuzzily, in two parts: ethnically Ukrainian West and mixed Russian-Ukrainian East. This blogger, Basmanov, writes in Russian and for Russians:
If you are a TV watcher, and think that the Russian Federation is your state and that the power structure of Putin pederasts [common swear in Russian] is for you, or if you are simply a fool, quit reading now. This is the material for them who understand that the Russians are an oppressed nation in the RF, its land is long since occupied and it is still to be re-conquered in the future. There is no other road for us: against the background of the Russians dying off, the mass foreign colonization policy conducted by the RF government is death to our people. So the question is stark: either the Russians throw out the power that be or the power that be slowly destroys out people. It is not important if you support Yanukovich or not. The technology is important. Learn carefully. When it is time to give a fight to the anti-Russian regime that seized power in RF and is oppressing our nation, you will approximately know what to do.

The map of provincial governments taken (red) or blocked (pink)
A news roundup follows with links:
We live in interesting times, folks.

---
TOPICS: Government; Politics; Society
KEYWORDS: putin; revolt
---
Navigation: use the links below to view more comments.
first 1-20, 21-40, 41-60, 61-80 ... 101-107 next last
---
---
---
---
---
---
---
---
---
---
---
---
---
---
---
---
---
---
---
---
---
Navigation: use the links below to view more comments.
first 1-20, 21-40, 41-60, 61-80 ... 101-107 next last
---
---