---
To: righttackle44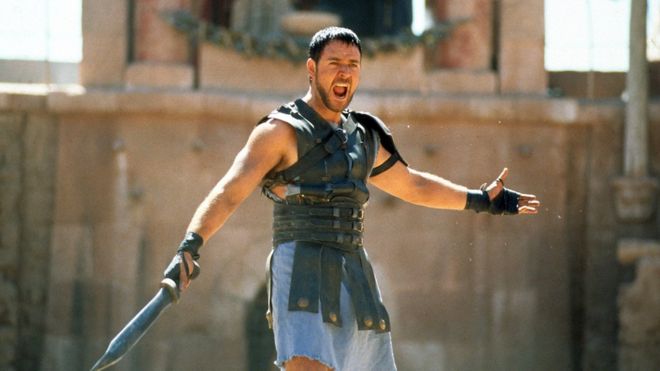 They're going to sue me?
---
To: Telepathic Intruder
The Romans had
panem et circenses
...
Americans have beer and football.

29
posted on
11/18/2019 5:13:03 AM PST
by
NorthMountain
(... the right of the peopIe to keep and bear arms shall not be infringed)
---
To: Telepathic Intruder
Beat me to it, but Maximus asking the crowd "Are you not entertained?" was my first thought reading the headline...
Just guessing but I'd almost bet if some linebacker ripped the head off a running back, there'd be a very significant % of the crowd who'd really get off on seeing it...Beer sales would double...
Rollerball is where this whole pro "sports" phenom is headed IMHO...Or maybe they should just skip all that in-between stuff and go right to the Coliseum...
42
posted on
11/18/2019 2:42:44 PM PST
by
elteemike
(Light travels faster than sound...That's why so many people appear bright until you hear them speak)
---
FreeRepublic.com is powered by software copyright 2000-2008 John Robinson