---
To: Jacquerie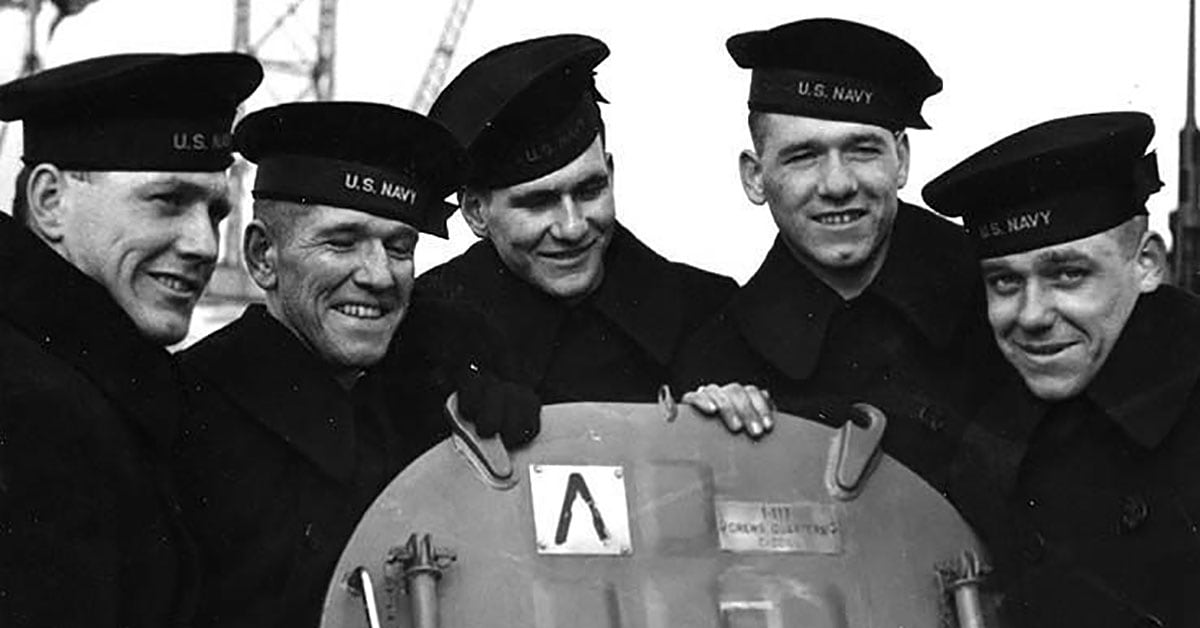 The five Sullivan brothers who all died when their ship, the USS Juneau as sunk off Guadalcanal in 1942.
As a retired Navy man, I will fly the Stars and Stripes and the Navy flag to remember those who gave their all.
2
posted on
05/24/2019 5:13:48 AM PDT
by
fredhead
(Duty, Honor, Country.....Honor, Courage, Commitment)
---
To: fredhead
I was told as a young squid that if I wanted to be a hero I was wearing the wrong uniform. Rag hats and dungarees could not compete with parade dress marine attire but our job was more important than any other because how the Hell do you think the heroes were transported to earn their glory? Superheated 600 PSI steam @ 750 degrees from ruptured lines is not an easy way to go when you consider bread is baked at 350 degrees.
9
posted on
05/24/2019 5:55:46 AM PDT
by
BTCM
(Death and destruction is the only treaty Muslims comprehend.)
---
To: fredhead
From Wikipedia:
The five brothers, the sons of Thomas (1883–1965) and Alleta Sullivan (1895–1972) of Waterloo, Iowa, were:
* George Thomas Sullivan, 27 (born December 14, 1914), Gunner's Mate Second Class (George had been previously discharged in May 1941 as Gunner's Mate Third Class.)
* Francis Henry "Frank" Sullivan, 26 (born February 18, 1916), Coxswain (Frank had been previously discharged in May 1941 as Seaman First Class.)
* Joseph Eugene "Joe" Sullivan, 24 (born August 28, 1918), Seaman Second Class
* Madison Abel "Matt" Sullivan, 23 (born November 8, 1919), Seaman Second Class
* Albert Leo "Al" Sullivan, 20 (born July 8, 1922), Seaman Second Class
https://en.wikipedia.org/wiki/Sullivan_brothers
---
FreeRepublic.com is powered by software copyright 2000-2008 John Robinson