---
To: 2ndDivisionVet
Just because we have said it was a photoshop doesn't mean we have revealed all of what was photoshopped or how it was done.
My standing offer still remains untested by any Obama supporter.
Scan a blank birth certificate
Scan the same with the text typed in by laserjet
Scan the same with the text photoshopped in
post here in this forum
Reveal the actual picture size in bytes for each and then compare with Obama's.....
47
posted on
03/25/2009 5:58:07 AM PDT
by
usmcobra
(Your chances of dying in bed are reduced by getting out of it, but most people still die in bed)
---
To: usmcobra
You know, the author who did this "test" was on the right track, except he got it totally reversed. On a real scan, there will be repeating patterns that are uniform in color count and in pixel patterns.
Here are two clips of the border and background of a real 2006 COLB scan (it has the same border as the 2007 COLBs). These clips are identical in dimensions, memory size, and number of colors.
The first clip is from the upper left of the border:
The second clip is from the lower left of the border (color of clip #2 was changed to red for comparison purposes):
This is an overlay of the two clips (Clip #2 set to 50% transparency)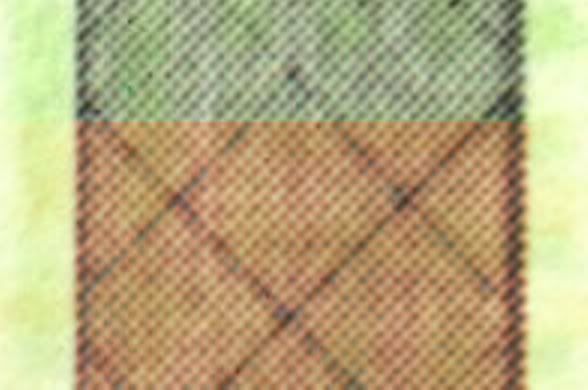 As you can see above, I moved the red clip #2 downwards until its pixels aligned with those of green clip #1. Notice that you get a really close match between the two on the hatched lines and on the small dots or rectangles.
You cannot make a comparison like this on the Factcheck COLB as its repetitive patterns were altered in the process of forging the image.
So, it's "no pixel match along border = no real COLB."

53
posted on
03/25/2009 10:24:58 PM PDT
by
Polarik
(("Forgeries don't validate claims -- they repudiate them"))
---
FreeRepublic.com is powered by software copyright 2000-2008 John Robinson