---
Supporting Wounded Warriors, The Vigil Continues at Walter Reed! Week 321, June 10, 2011
June 11, 2011 | Kburi


Posted on 06/11/2011 8:51:34 PM PDT by kburi

The DC Chapter of Free Republic held its 321st consecutive Friday night to support the wounded warriors and their families at Walter Reed. The heat and humidity made for a sweltering night.
However, 16 FReepers and visitors were more than up to waving, holding flags and signs, and vocally supporting our troops. A noisy and assertive crowd tonight.
Possibly because our time at Walter Reed is getting short.

The last Friday night Aleethia Foundation dinner bus from Walter Reed is tentatively scheduled to be July 22. So we have a lot to do in a short time.



Visitor Ali was back tonight taking a break from her work.

We were proud to have two other visitors, both are mothers of wounded warriors.
Diane is the mother of Allen, a sergeant from the 82nd Airborne Dn. Allen grew up close to Walter Reed and is recovering as an outpatient in Fayetteville.
Liz is the mother of Jose who is recovering at Walter Reed. She is from California and has been with him during his long recovery. Jose is also from the 82nd Airborne Dn.
Both men were wounded in Afghanistan.


Our prayers and best wishes for both soldiers and their families.



We had one high ranking officer pass by us tonight. He gave us a thumbs up and pointed towards Walter Reed, and said that they love us in there and said several times for emphasis, that we inspire them, that they hear us and they appreciate us. He thanked us for being out here. It was a WOW moment!



While we were waiting for three buses to return wounded warriors from tonight's dinner on Capital Hill, two large ambulances roared down Georgia Ave shortly after 9pm and into Walter Reed.
A few minutes later, the three dinner buses made their way up Georgia Ave and into Walter Reed.


The dinner buses and the ambulances are key reminders of why this vigil is so important.

July 22 is tentatively the last date that the Aleethia Foundation will provide the Friday night dinner bus from Walter Reed. (They will continue to provide Friday night dinners from Bethesda Medical center)


We are inviting all Freepers and visitors to cheer our wounded warriors through the front gates of Walter Reed one last time on Friday evening, July 22.






At the end of the Photos we have a "Guess the legs contest".





.
---
Diane, Liz and CindyTrueSupporter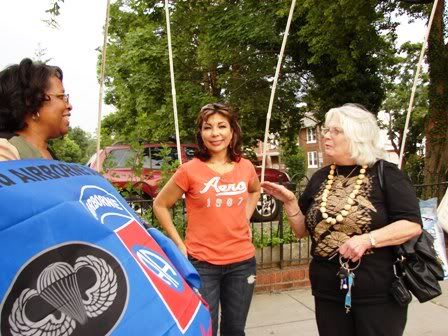 ---
HONOR ROLL for June 10, 2011
CindyTrueSupporter, BufordP, RonGKirby, ToleranceSucksRocks, GunsAreOK, Mr. and Mrs Trooprally, Kburi, Lurker Bill, Fraxinus, Lurker Jim, Bryan and Terry, visitors Ali, Diana and Liz.
---
Moonbat News

Several moonbats tonight. Gone at 9pm.


---
Remember to Vote For Aleethia Foundation on Wednesday, June 15.
Important Request From the Aleethia Foundation:



The Aleethia Foundation is proud to announce that it has been selected as a finalist in TOYOTA 100 CARS FOR GOOD program.
NOW WE NEED YOUR HELP FOR ONE DAY -- WEDNESDAY, JUNE 15, 2011! See Aleethia's summer 2011 newsletter for details....
Newsletter



The new Toyota vehicle will provide wheelchair accessible transportation for service members. It will be a helpful, cost effective way for Aleethia to further assist newly wounded, injured and ill service members.



The DC Chapter asks that you vote for the Aleethia Foundation. The vehicle will be a significant addition to their important mission
VOTE FOR The Aleethia Foundation at
Facebook.com
---
FOOTNOTES
The DC Chapter invites you to join us every Friday night between the hours of 6:30pm to approximately 9:30pm.
---

If you can't get to D.C. to join us but would like to do something for the wounded, you can find a wealth of ideas by FReepmailing Tom the Redhunter, Cindy-True-Supporter, VAFlagwaver, or PleaDeal. Directions to our Walter Reed freep location from the Takoma metro station

BufordP's Walter Reed FReep archive



---
June 10, 2011, Photos, (courtesy of Mrs. Trooprally)


Lurker Bill and Jim on a Busy Corner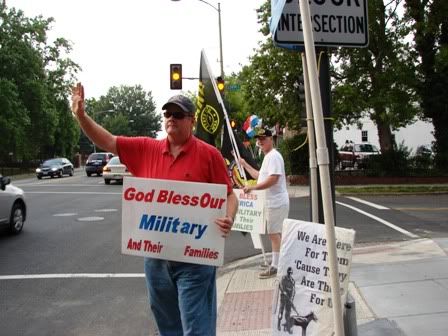 BufordP, Kburi and GunsAreOK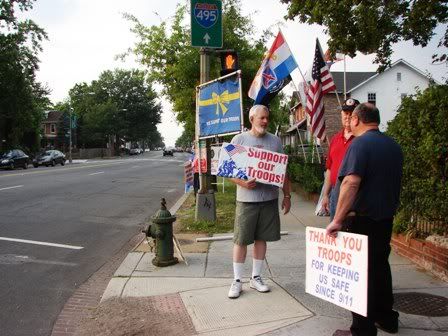 ToleranceSucksRocks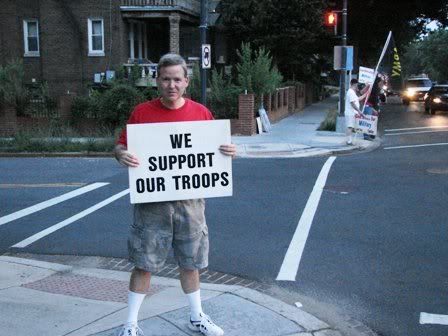 A Full Parking Lot Tonight



Trooprally with Diane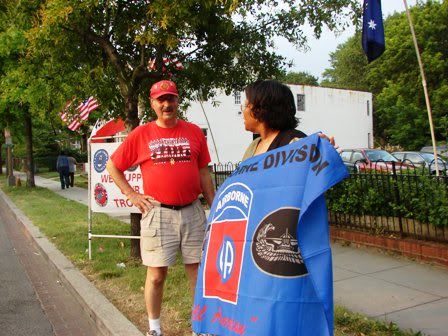 Diane and Ali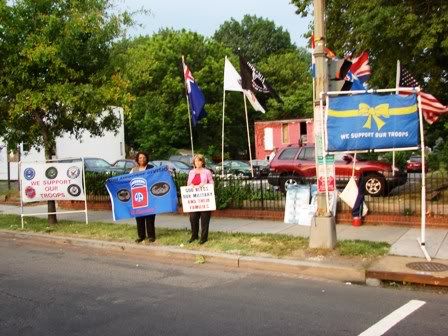 Three Buses Tonight – Led By the DAV bus (Disabled American Veterans)
Buses Two and Three Returning To Mologne House


First of Two Ambulances Coming Into Walter Reed

Legs , Legs and more legs…..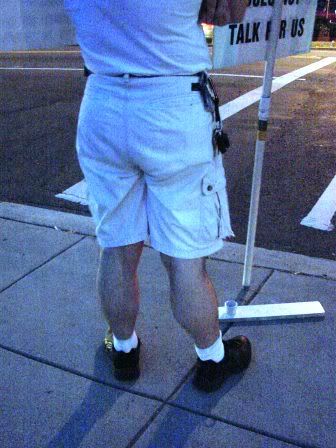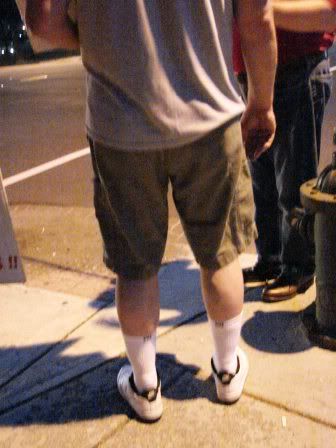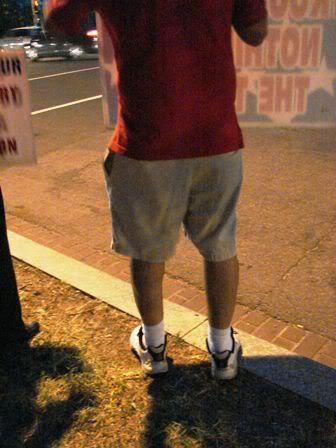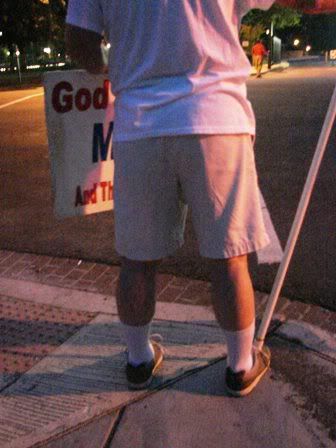 ---
TOPICS: Activism/Chapters; Free Republic; US: District of Columbia; US: Maryland; US: Virginia
KEYWORDS: aar; military; rally; walterreed
---
---
---
---
---
---
---
---
---
---
---