I love politics, therefore I freep. Free Republic offers a place to relax and enjoy good conversation and keep up with the news. A psychological test once told me that I have a Snoopy personality. I think that means that I'm a dreamer who loves people. I especially love our service people who sacrifice to protect our freedom. May God bless each one of them.
This is a picture of beautiful West Virginia. The best place on earth to live. I have lived in nine states and this one is the best. Here I will stay.
I love to read and hike. They are sort of polar opposites. Maybe I need them both to keep me balanced. Jesus Christ is Lord of my life and the Holy Spirit is my guide. I collect angels (it wasn't intentional. They just kept multiplying) and crosses (intentional).
In my lifetime I have been a wife and mother, in public relations/promotion, a secretary, a billing clerk, a waitress, in sales, and Pastor. I returned to college at age 52 and earned a B.A. in Sociology/Religion, and earned my M.Div. at Union Theological Seminary in Richmond. I began my fourth pastorate in June 04, even though I am officially retired. And yes, that is a very old picture of me.
below is my alter-ego, Katy Ulen. Katy is a re-enactor at early frontier events. You can read her story at this link:http://domania.us/Mama_Bear/KatysStory.html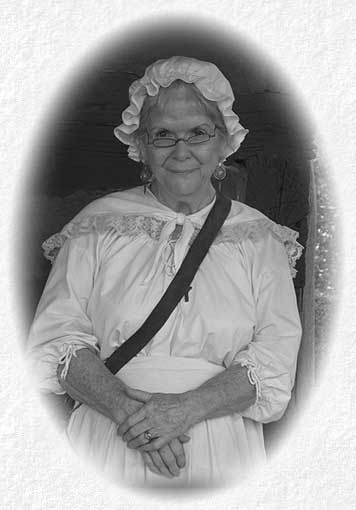 Drawing by Billie

Gif gift from Wolfie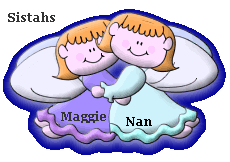 My patriotic self

Margaret C. Daugherty Martin:1934-2006 - Marine, and my spiritual Sister. Rest in peace dear Maggie.

A Christmas angel from Billie

create your own visited states map or check out these Google Hacks.
Yes, I really have visited all those states, plus three Canadian provinces.