---
Oh Deer, Not Your Typical Business Day
TCHDailyNews ^ | May 11, 2020 | Brad Williams


Posted on 05/12/2020 6:46:35 AM PDT by SJackson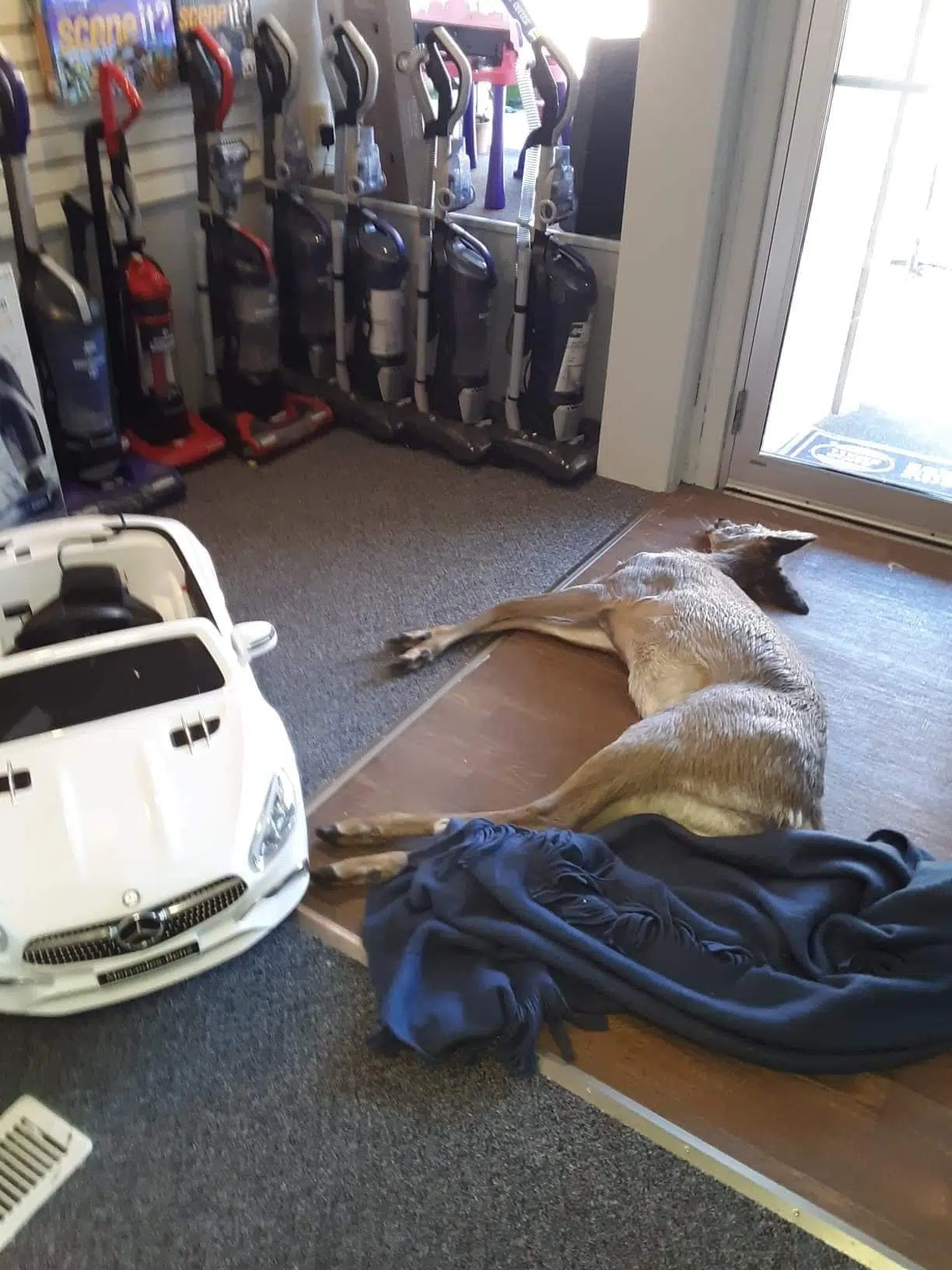 SHAWANO, WI – A Shawano Downtown business recently had an unexpected visitor. A deer ended up inside a Main Street business last week. It may sound like the start of a bad joke, but for awhile, it was no laughing matter.
Duane Schultz owns Kim's Discount store on Main Street. He says Thursday was a day that he will never forget.
A customer just walked out the door and he said a few minutes later he heard a crash.
"A deer came into the door and it stopped at the table and looked at me," he said. "All I could think was, What do you want?"
Schultz says the fromt door was unlocked but it caught him off guard.
He says the deer walked around the store for a little bit before running into the door head first.
"It laid there for a little bit but then started grunting and kicking and I thought were were going to pay the price then."
He said the deer never got back up and he called 911.
"I told the lady that I needed an officer because I had a deer in my store."
Schultz says he believes that that deer hit her head on the door but did not cause any damage.
"She tried to go out the door that she came in from and I just watched her go down and thought, oh my, she just committed suicide."
Schultz says the fur on the deer was wet which indicated that the deer may have been in the river before coming into town.
"I don't know why she came to my door."
It was believed that the deer was about a year home.
Schultz says the officer gave him permission to take the deer home to process it.
Luckliy, no customers were in the store at the time and there was not any damage to the store.
Here the testimony from the store owner.

---
TOPICS: Outdoors
KEYWORDS: cheese; moose; sister; venison
---
---
---
---
---
---
---
---
---
---
---
---
---
---
---
---
---