And he showed me a pure river of water of life, clear as crystal,
proceeding out of the throne of God and of the Lamb.
In the midst of the street of it, and on either side of the river, was there
the tree of life, which bare twelve manner of fruits, and yielded her fruit
every month: and the leaves of the tree were for the healing of the
nations.

Rev. 22:1-2

NARNIA PING LIST Please ping me to any threads about Narnia, and the works of C.S. Lewis. I maintain the Narnia list.
Joe 6-pack, k2blader, Richard Kimball, nicmarlo, Uncle Vlad, tbird5, Borges, ConservativeDude, JenB, SampleMan, TheBattman, SW6906, Borges, JenB, SShultz460, iceskater, HairOfTheDog, ecurbh, Pyro7480, P-Chan Penny, Dunstan McShane, katana, zeugma, ConservativeDude, af_vet_rr, Frank L, KentTrappedInLiberalSeattle, AntiGuv, Kimba, Bahbah, AmericanChef, ConservativeBamaFan, dawn53, I_dmc, ovrtaxt, ClearCase_guy, bahblahbah, Lecie, KidGlock, brewer1516, johnmilken, RayChuang88, AD from SpringBay, DManA, ariamne, AmericanArchConservative, loreldan, Mercat, eno_, tom h, dawn53, ikka, Mamzelle, tiggs, GretchenM, kalee, techgal, GatorGirl, tiamat, kevkrom, Prince Caspian, abner, msp2004, BigBadWolf, girlscout, TitanicMan2003, Soul Seeker, Ultra Sonic; LinnieBeth; RepoGirl; DaughterofEve; newberger; Corin Stormhands; Martin Tell; FreeManWhoCan; Ted; wildwood; Babsig; Tangerine Time Machine; Texas2step, ELS, Ann de IL, P.O.E., onja, Jet Jaguar; birddog, AnAmericanMother, Nina0113, lawdoc, xjcsa, jonno, RRyan24, DoctorRansom, gerogirl, Jessarah, NewCenturions, drjack, far sider, Godzilla, unlearner, Woman on Caroline Street, Gandalf_The_Gray, AuH2ORepublican, Miss Behave; ItsOurTimeNow, vikingchick, Bear_in_RoseBear; Talking_Mouse; pamlet; hummingbird, Full Court, dangermouse, I Luv Bush, FloridianBushFan, MarMema, Monkey King, Grizzled Bear, paudio, Politicalmom, Theoden, SC Swamp Fox, zgirl, VictoryGal, newheart, reegs, Macktrek, llmc1, RosieCotton, ChuxsterS, FreePoster, Mrs. Don-o, tajgirvan, neodad, M0sby, Tanniker Smith, rom; Das Outsider; rabscuttle385; Lawdoc; rabscuttle385, DaveLoneRanger; free-in-nyc; MS.BEHAVIN; kalee; NCDragon;
FAKE! Fake Hate Crimes List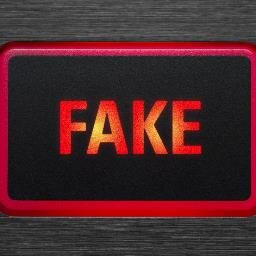 Ping me to Fake Hate Crime stories. Everyone is welcome to join the list. PM me and be informed of the latest fake hate crimes.
healy61; dsc; Ken H; jonascord; Chickensoup; Washi; kalee; ssfromla; Freedom'sWorthIt; AbolishCSEU; setha; rake; Carthego delenda est; Mark17; Doogle; jalisco555; gnarledmaw; Mr. Dough; Marylander; Wayne; miss marmelstein; rdl6989; Marylander; Gamecock; Tunehead54; Taffini; muggs; beef; MadLibDisease; FreedomPoster; CJinVA; Impala64ssa; detective; metmom; cba123; Gamecock;