---
To: a fool in paradise
Yep, which makes WAPO lambasting CNN an utter irony.
---
To: cranked; a fool in paradise; White MAGA Man
Didn't the Washington Post collude with the government to plant news items to further investigation requests?
Colluded or duped?
If an FBI agent comes to a reporter and says, "I have this report on Trump you might want to look at" what is a reporter to do?
Does the reporter ask "Has it been verified?"
If you, as a reporter, want to get leaked to again by this agent you probably don't ask that question.
And given that this is the WAPO this reporter is probably ready to believe everything in the dossier.
I think it was easy to get the WAPO to take the dossier at face value. I don't think it was necessary for the reporter to be part of a conspiracy to get the reporter to do what the FBI agent wanted him to do.

11
posted on
01/07/2020 1:09:19 AM PST
by
Pontiac
(The welfare state must fail because it is contrary to human nature and diminishes the human spirit)
---
To: cranked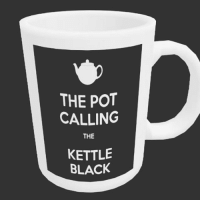 ---
FreeRepublic.com is powered by software copyright 2000-2008 John Robinson