---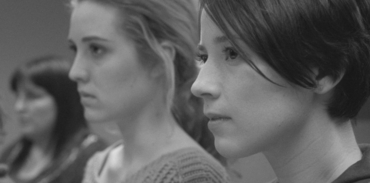 The women left behind, as shown in Denis Villeneuve's film Polytechnique

---
To: Rummyfan
Looks like there was a distinct lack of masculinity present.
2
posted on
12/06/2019 5:58:37 AM PST
by
FreedomPoster
(Islam delenda est)
---
To: Rummyfan
And, again, the common denominator is ...
---
To: Rummyfan
The commemoration of the anniversary of the tragic event (I knew someone fairly well at the time who taught one of the women killed and it very much devastated him as you can imagine) is part of a very rotten and corrupt system in Quebec that continues to serve many wealthy and powerful interests both inside and outside that province but that it was also a great deal responsible for the event taking place.
Gamil Gharbi was given a Firearms Acquisition Certificate by a Montreal firearms officer who failed to do the background check on him as required by Canadian law at the time (which would have likely revealed that he had been turned down by the Canadian military's cadet program for mental instability). The Montreal coroner determined that poor police response time was the main reason for Gharbi being able to achieve the number he killed as police were given inaccurate address information by the Montreal 911 centre and did not enter the building he was actually in until some eight minutes after he took his own life and thirty minutes after he began his rampage.
5
posted on
12/06/2019 6:13:05 AM PST
by
OttawaFreeper
("The Gardens was founded by men-sportsmen-who fought for their country" Conn Smythe, 1966)
---
To: Rummyfan
"Nor was there a social norm at the École Polytechnique. So the men walked away, and the women died."
Yeah, well, is that the mens' fault? They didn't choose to embrace feminism and abandon our social traditions, that was forced on them.
Women can have chivalry, or they can have feminism, but they can't have both. Seems to me they have made their choice.
---
FreeRepublic.com is powered by software copyright 2000-2008 John Robinson