---
Trump: US Intel Says China Moving Troops to Border with Hong Kong
The Epoch Times ^ | 13 August 2019 | Cathy He


Posted on 08/13/2019 10:57:15 AM PDT by KC_Lion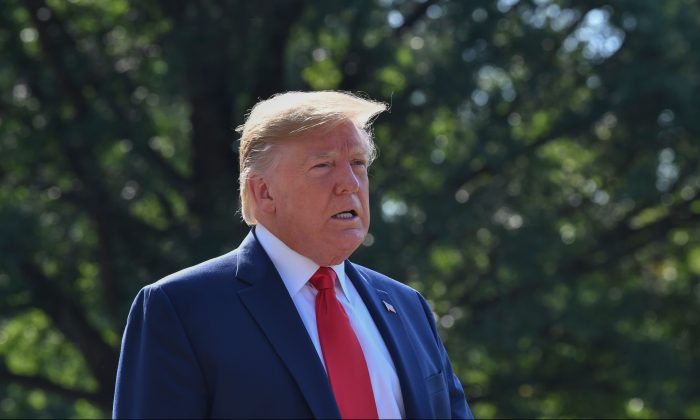 President Donald Trump said Aug. 13 that U.S. intelligence has informed him that the Chinese regime is moving troops to the border with Hong Kong.
"Our Intelligence has informed us that the Chinese Government is moving troops to the Border with Hong Kong," Trump wrote.
"Everyone should be calm and safe!"
Trump's tweet comes as protests in Hong Kong intensified, with protesters taking over terminals at the city's international airport for the fifth day in opposition to police brutality and the government's response to the extradition bill crisis.
The airport authority began suspending flights on Monday due to the protester presence. Some flights resumed on Tuesday morning, but by the end of the day, over 300 flights from 33 airlines were canceled, with no flights taking off or landing starting from the afternoon, effectively shutting down one of the world's busiest transport hubs.
Over the past several days, Chinese officials and state media have escalated its rhetoric against the protesters, describing them as violent criminals who needed to be punished.
On Monday, hawkish state media Global Times posted a video on Twitter showing armored vehicles of China's Armed Police assembling in Shenzhen, a city bordering Hong Kong.
"The People's Armed Police have been assembling in Shenzhen, a city bordering Hong Kong, in advance of apparent large-scale exercises," the Global Times said in the tweet.

(Excerpt) Read more at theepochtimes.com ...
---
TOPICS: Crime/Corruption; Culture/Society; Foreign Affairs
KEYWORDS: chinaprotests; hongkong; prc; presidenttrump; trumpasia
---
---
---
---
---
---
---
---
---
---
---
---
---
---
---
---
---