---
To: All
Full title of article:
Trump administration won't appeal ruling against immigration order to the Supreme Court, says senior White House official
As the English say, "So, there it is then."
The speculation was that Trump knew the best he could hope for was a 5-4 decision, and for that he needed either Breyer or Kagan - and that was a bad plan.
Trump already said the Justice Dept lawyers are preparing "something new" on Monday.
The only thing we are guaranteed is that the media, the Democrats, the Communists, the law breakers, the Muslim terrorists, the UN, the EU, and the illegal invaders won't like it.
Trump may have also realized that he was playing the court's game, not his.
Alan Dershowitz advised issuing a new Executive Order, and that seems to be exactly what Trump will do.
10
posted on
02/10/2017 3:18:45 PM PST
by
SkyPilot
("I am the way and the truth and the life. No one comes to the Father except through me." John 14:6)
---
To: SkyPilot
Both Alan Dershowitz and Trump both used the phrase "something new" today. Hmm, is Trump signalling "message received, you're right A.D., we're on it" ?
34
posted on
02/10/2017 3:25:43 PM PST
by
backwoods-engineer
(Trump won; I celebrated; I'm good. Let's get on with the civil war now.)
---
To: SkyPilot
I've asked this before, but no answer: If Trump rescinds the first EO and issues another more in line with the Ninth Circuit, doesn't he by doing so leave the rulings of the court as precedent?
This would be absolutely unacceptable.
---
To: SkyPilot
Next week these leftist losers will really have something to cry about.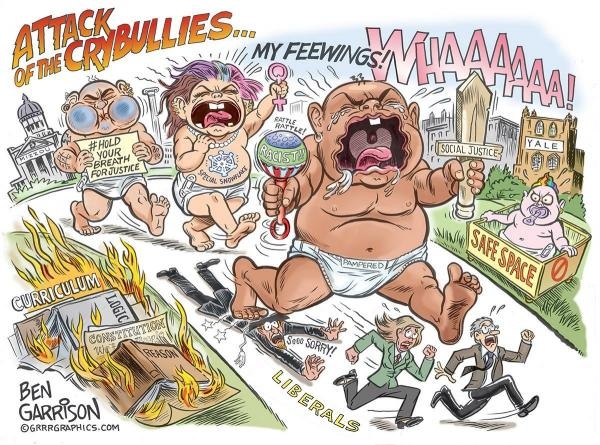 ---
To: SkyPilot; All
By Matt Zapotosky, Philip Rucker and Rachel Weiner February 10 at 6:10 PM
BREAKING: Minutes after one White House official said the Trump administration would not appeal a 9th Circuit ruling upholding a temporary stay of the travel ban, White House chief of staff Reince Priebus said the White House is "reviewing all of our options in the court system," including possibly going to the Supreme Court.
---
FreeRepublic.com is powered by software copyright 2000-2008 John Robinson