---
To: libstripper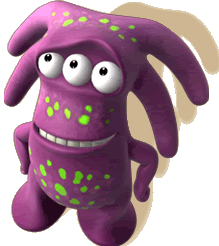 these mutts are gonna start a race war... please, they don't look like they could organize a cheese toast
19
posted on
05/09/2012 3:15:59 PM PDT
by
Chode
(American Hedonist - *DTOM* -ww- NO Pity for the LAZY)
---
To: Chode
20
posted on
05/09/2012 3:16:27 PM PDT
by
dfwgator
(Don't wake up in a roadside ditch. Get rid of Romney.)
---
To: Chode
These folks certainly aren't the ones you would want trying to convince people of the superiority of the white race.
21
posted on
05/09/2012 3:17:32 PM PDT
by
dfwgator
(Don't wake up in a roadside ditch. Get rid of Romney.)
---
To: Chode
ROTFLOL The potential multi-generational inbreeding there may qualify that group as a race unto themselves. Or a species.
28
posted on
05/09/2012 5:37:36 PM PDT
by
TigersEye
(Life is about choices. Your choices. Make good ones.)
---
FreeRepublic.com is powered by software copyright 2000-2008 John Robinson