---
To: Bigtigermike
How about "Sarah is my friend" but allows Ed Rollins to attack her and then only after many days say that Ed was wrong.
Sarah who? Was there a candidate by that name?
In what way was this "Sarah" involved in ANYTHING?

---
To: humblegunner
Don't worry about it. You were warned by Jim Robinson himself about your antics and you'll be gone soon enough
---
To: humblegunner
Sarah Palin's involved in the TeaParty, a leader. A patriot.
You can find images of her here on this site with a guy named Jim Robinson.
She is not GOPe.
She is not a RINO.
She supports Mitt's election.
The better question is who are you?
18
posted on
05/02/2012 2:54:00 PM PDT
by
NoLibZone
(I trust Sarah Palin,Dick Cheney, Cain,Perry,Bachman Anyone but Obama,because I trust their judgment.)
---
To: humblegunner
Cain and Perry already have. Santorum and Newt are getting close.
Once Romney passes the 1,144 delgeat threshold, the others will endorse and campaign for him.
Newt, Santorum, Palin, Bachman, Cain, Perry, etc. will do so because despite the differences, despite his dealing as Governor in Mass...he is running on firm commitments now that if accomplished will turn this nation around. They all know he will be orders of magnitude better than Obama...and particularly if we can deliver a House and Senate.
I expect, once he passes that delegate count and officially becomes the nominee, that most folks will coalese behind him...even if (like with me) he was not our choice. For me it was Sarah, Cain, Santorum and Newt.
I pray we can defeat Obama and use our own influence, multiplied by millions, to help turn our nation away from the catastrophe.
174
posted on
05/02/2012 8:47:51 PM PDT
by
Jeff Head
(Freedom is not free, never has been, never will be (www.dragonsfuryseries.com))
---
To: humblegunner; Bigtigermike; Jim Robinson; All
In what way was this "Sarah" involved in ANYTHING?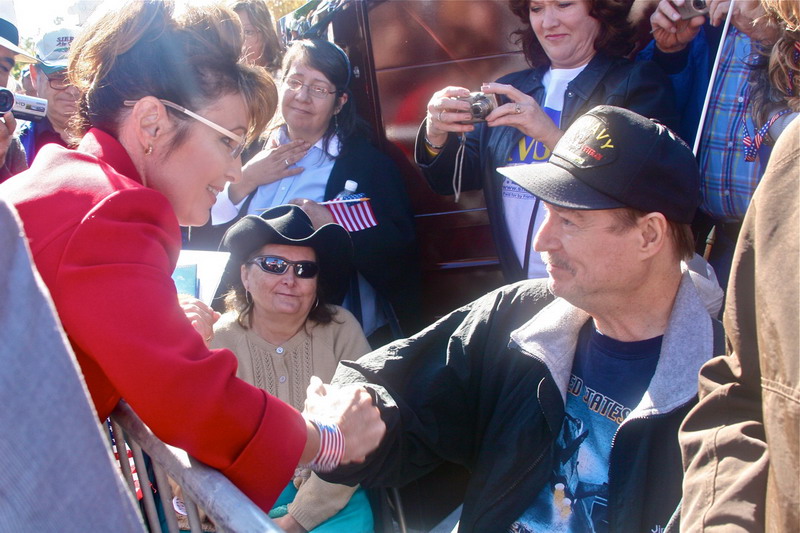 227
posted on
05/03/2012 5:12:25 AM PDT
by
Timber Rattler
(Just say NO! to RINOS and the GOP-E)
---
FreeRepublic.com is powered by software copyright 2000-2008 John Robinson