---
Five Deadly Wishes: Signing Documents (EVERYBODY should read this before entering a hospital)
Catholic Bioethics, Featured ^ | May 16, 2011 | Fr. Basil Cole, O.P.


Posted on 05/17/2011 7:02:48 AM PDT by Mrs. Don-o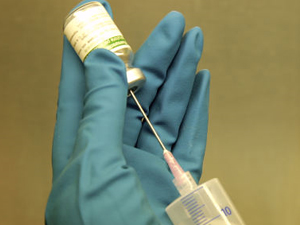 Currently, in today's healthcare world, there is a document for medical care that one can sign even before going into the hospital called, "Aging With Dignity: Five Wishes." [According to the website of Aging with Dignity, the Five Wishes document " has become America's most popular living will".]
There is a section in this document that asks a future patient the following: "If I wish to omit life-support treatment, I write this limitation in the space below," which is very dangerous. The problem with this request is that most of us are not good doctors to be able to give such directives. As a result, it would be possible for us to die based on poor care that we authorized in the first place. We never can know when new procedures for curing make be discovered, which if used, could give us years of a productive life. Finally, it is possible that a poor and ambiguous sentence or two in this document could be used by a hospital to force us out so that the hospital can have the bed for another patient.
Another problem exists. The document says, "If I am close to death," I can choose to leave it in the hands of my doctor to continue "support treatment," or I can simply say I do not want any life support. What is support treatment? It can mean any device or medicine to keep me alive, such as oxygen, feeding and hydration through a tube, CPR or cardiopulmonary resuscitation, a major surgery, blood transfusions, dialysis or antibiotics. The Church teaches that one is not obliged to extraordinary or disproportionate treatment or burdensome treatment, but one is obliged to ordinary treatment unless the ordinary treatment turns out to be very burdensome. Each individual is different and so this issue needs a prudential judgment on a case by case basis. Hence the need exists for a good healthcare agent or someone with durable power of attorney.
Feeding and hydration is not medical treatment. It can be disproportionate if the tube that is used to deliver food and water leads to a painful condition, such as infections and the like. But that again is a question of prudence of the moment to be made by one's agent for healthcare or someone with durable power of attorney. In a worstcase scenario, a doctor or a hospital or even the government could decide what is disproportionate for a patient, a decision that could lead to a painful death. This would be legal if you signed an ambiguous document. If you are dying today, giving an antibiotic to wipe out an ordinary infection would be ridiculous but it would not be if you were not dying but just in a very sickly condition and no one really knows when you will be dying. Withholding a simple pill could be euthanasia so that your bed could be made available for someone else who conceivable may have better health insurance.
These issues can be resolved by not signing any document that tries to help you "play" doctor. Now, if you must sign some kind of document to be admitted to a hospital with these and other ambiguous questions about your future care in case you are in jeopardy of some kind, then you must qualify each sentence with "as the Catholic Church teaches, and my healthcare agent consents if I am unable to consent." Otherwise, you could put yourself in great peril and die before it's time.

---
TOPICS: Culture/Society; Government; News/Current Events
KEYWORDS: advance; directives; exit; livingwill
---
Navigation: use the links below to view more comments.
first 1-20, 21-32 next last
---
---
---
---
---
---
---
---
---
---
---
---
---
---
---
---
---
---
---
---
---
Navigation: use the links below to view more comments.
first 1-20, 21-32 next last
---
---