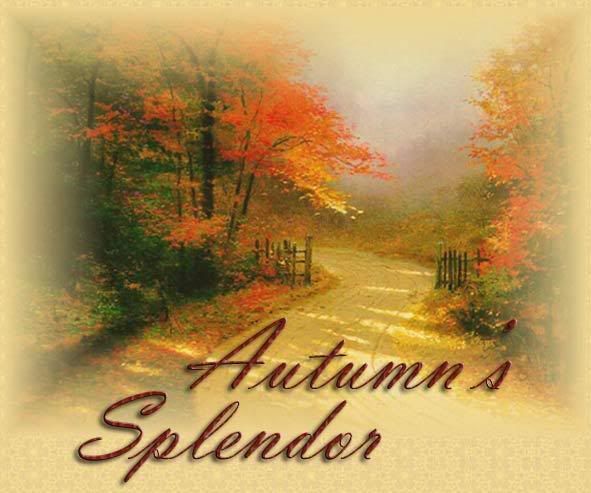 Once Upon An Autumn Day

Once Upon an autumn day,
Colorful leaves began to fade
In the midst of a chilly, frosty air
As multitude of trees grew steadily bare.

Once upon an autumn day,
The whispering breeze was here to stay
Moving aimlessly through the countless trees
Scattering leaves with the greatest of ease.

Once upon an autumn day,
The leaves whirled freely in every way,
Until at last they came to rest
Finding a haven in which to nest.

Once upon an autumn day,
The trees were dormant, and the leaves lay
Waiting for the winter snow to fall
To quickly obscure them one and all.

Joseph T. Renaldi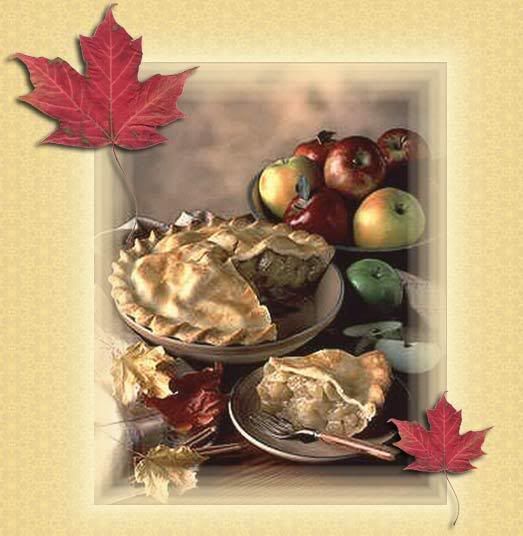 Swedish Apple Pie Recipe


Apples, cored, peeled, and tossed with lemon juice (2 1/2 to 3 cups)
1 t. cinnamon
1 T. sugar
1 1/2 sticks butter, melted
1 C. sugar
1 C. all-purpose flour
1 egg, lightly beaten
1/2 to 1 C. nuts (pecans or walnuts)

Preheat oven to 350° F. Lightly grease a 9-inch pie plate.

Place apples in pie plate, filling 3/4 full. Sprinkle cinnamon and sugar over top of apples.

Combine butter, sugar, flour, nuts, and egg in a bowl and mix well. Batter will be thick. Pour batter over apples and spread evenly.

Bake at 350° F. for 55 minutes, or until golden brown.

Serve with Cool Whip or ice cream.

Makes 8 servings.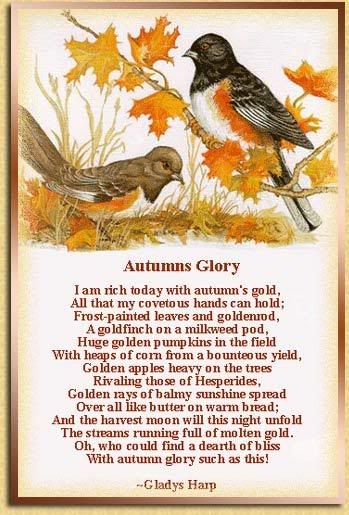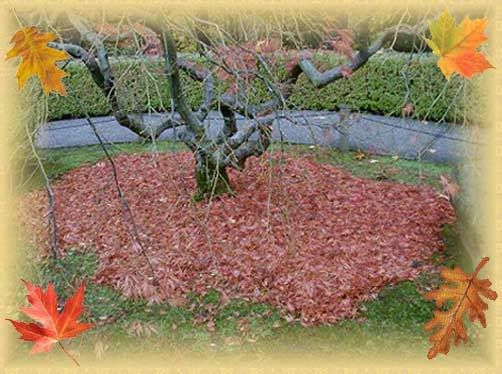 Leaves

They're piled up in the corners.
They're matted in the yard.
I don't remember having trees,
Has ever been this hard.

A hint of woodsmoke in the air,
The acrid, musty smell.
Just gather leaves up in a pile,
And spread the ashes well.

Now that they have protectors,
They dump on us with glee.
I've never had a poem do,
What trees have done to me.

They pepper me with acorns,
Or crash a mighty limb.
But worst of all to deal with,
Is the assault of ... THEM!

A million scuttling soldiers,
In khaki, to blend in,
They gather in the darkness,
And move out with the wind.

They hide the pretty flowers,
And cover up the grasses,
I'd like to light a fire or two,
And fix their little ... ashes.

Instead, we haul them all away,
Recycled, as they say.
I think they make their breakouts and,
Come back another day.

There seem to be so many more,
Than there once used to be.
Instead of burying, let's cremate them,
And set their spirits free.

The trees now lord it over us,
That used to live in fear.
I guess I've learned the truth of this,
"Rake more than once a year."

NicknamedBob . . . . . April 3, 2004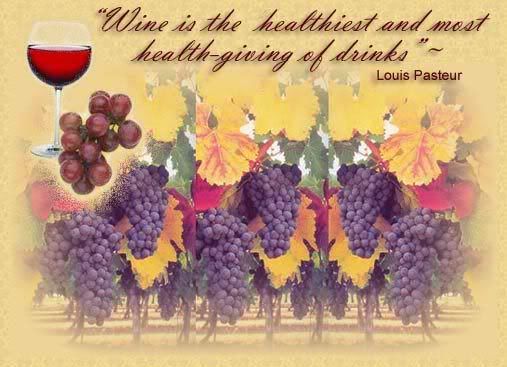 If all be true that I do think,
There are five reasons we should drink:
Good wine— a friend— or being dry—
Or lest we should be by and by—
Or any other reason why.
----Henry Aldrich (1647–1710)

Burgundy makes you think of silly things,
Bordeaux makes you talk of them and
Champagne makes you do them.
----Jean-Anthelme Brillat-Savarin

If God forbade drinking,
would He have made wine so good?
----Cardinal Richelieu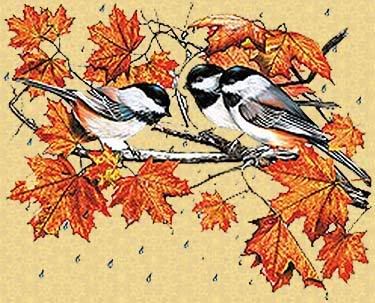 Winter Bird Pudding Recipe
"Bird Feed Recipe"



2 quarts water
1 C. margarine
1 C. peanut butter
4 C. cereal (cornmeal, rolled oats, Farina, Roman Meal and/or Cream of Wheat)
Chopped fruits (raisins, dates, apples)
Sunflower seeds or bird seed

In a large kettle, bring water and margarine to boiling. Slowly add cereals and cook, stirring constantly until the mixture is fully cooked and thick. Remove from heat.

Add peanut butter and desired amount of chopped fruit, nuts and seeds. Cool and place in plastic containers.

Note: pack the stuff into chopped off chunks of discarded panty hose. Hang the mixture in protected crooks of trees. You can also spread the mixture onto a plate (don't use aluminum pans; when it's freezing, little bird feet can stick to the metal and suffer injury), set out on ground or picnic bench.

By placing the food at different elevations, you will attract many species of birds. The food can be preserved in a freezer (if there is any left over). Just be sure to use it within three to four months.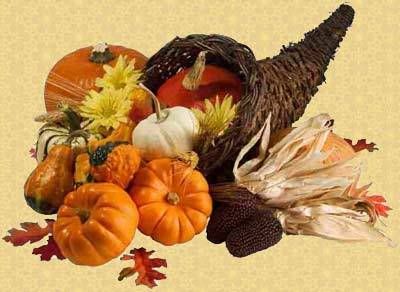 October's Party

October gave a party;
The leaves by hundreds came -
The Chestnuts, Oaks, and Maples,
And leaves of every name.
The Sunshine spread a carpet,
And everything was grand,
Miss Weather led the dancing,
Professor Wind the band.

~George Cooper~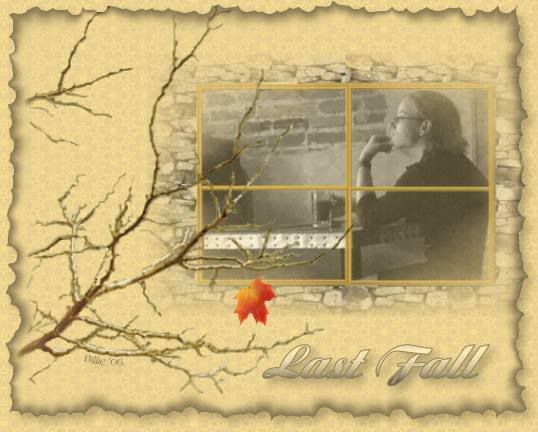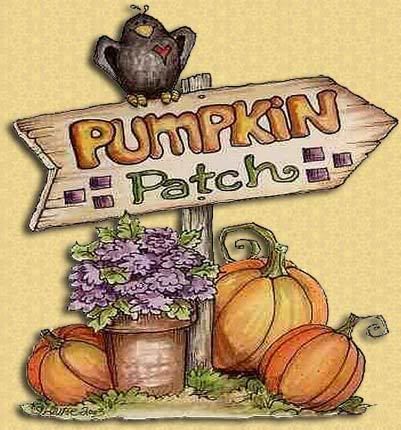 Pumpkin Stir-fry
Makes 10-12 servings


1 6-10-inch meaty pumpkin or squash
1 10-12-inch pumpkin
3-4 tablespoons olive oil
1 pound chicken-apple sausage, sliced
1 onion, sliced
5 cloves garlic, minced
2 red bell peppers, sliced
3/4 pound assorted mushrooms, sliced
Salt and Pepper, to taste
1/4 cup butter
3 pears, sliced
1/4 cup maple syrup
1 teaspoon nutmeg


Preheat the oven to 350 degrees. Scrape the seeds out of the smaller pumpkin, place it in a baking pan, and bake for 25 minutes to loosen the meat. Cut meat out of the pumpkin shell, and slice into bite-size pieces. Turn off the oven.

Cut the top off the large pumpkin, and scrape out all the seeds. Set the pumpkin on a baking sheet, and place inside the cooling oven. (You want to keep the pumpkin warm but not cook it.)

Place olive oil in large skillet over medium heat. Add sausage; sauté for a few minutes. Adjust heat to medium-high, then add onion, garlic and bell peppers, stirring occasionally for a few minutes. Stir in mushrooms, and cook until tender, yet firm. Season with salt and pepper. Cover, and set aside.

In a separate skillet, melt butter. Add chopped pumpkin and pears, and sauté until crisp-tender. Season with maple syrup and nutmeg. Mix the two stir fries, and scoop them into the warm, hollowed-out pumpkin. If the pumpkin is still too cold, turn the oven to 325 degrees and heat until warmed well. Serve immediately.