---
To: wagglebee; SJackson; yonif; Simcha7; American in Israel; spectacularbid2003; Binyamin; ...
What a wonderful and resounding testimony. Their moral high ground destroys all others who would portray this treacherous, murderous little man as anything else than that which he was.
If you'd like to be on or off this
Christian Supporters of Israel
ping list,
please
FR mail
me. ~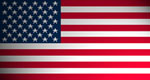 MikeFromFR ~
There failed not ought of any good thing which the LORD had
spoken unto the house of Israel; all came to pass. (Joshua 21:45)
Letter To The President In Support Of Israel ~
'Final Solution,' Phase 2 ~
Warnings ~
75
posted on
11/13/2004 7:50:36 PM PST
by
Salem
(FREE REPUBLIC - Fighting to win within the Arena of the War of Ideas! So get in the fight!)
---
To: Salem
Instead of sending the Deputy Sec of State, we should have sent the guy who cleans the White House toilets to his funeral.
95
posted on
11/14/2004 12:54:59 AM PST
by
SirLurkedalot
(Thank You Veterans!!!)
---
FreeRepublic.com is powered by software copyright 2000-2008 John Robinson