---
30 injured as (Muslim terrorists) militants attack tourist buses in Kashmir
monstersandcritics ^ | May 31, 2006, 14:58 GMT


Posted on 05/31/2006 8:03:15 PM PDT by dennisw

Srinagar - At least 30 people were injured when suspected Muslim militants hurled powerful grenades at two tourist buses in Srinagar, capital of India's Jammu and Kashmir state Wednesday, police said.

The buses, carrying tourists from eastern West Bengal state, were attacked within five minutes of each other Wednesday evening in the busy Dal Gate area of Srinagar.

Two tourists were killed according to NDTV news channel. The police, however, did not confirm any deaths. One person was critically injured, a senior police official said.

The bleeding victims, including several women and children, were rushed to hospitals, eyewitnesses said.

This is the third major attack on tourists by rebels in the past 10 days.

The economy of the scenic Himalayan state of Jammu and Kashmir is heavily dependent on the tourism industry, which has been badly hit by two decades of a violent, secessionist militant movement.

According to the state government, the industry has been picking up over 2005 and 2006 and hotels are heavily booked this summer in Kashmir's peak tourist season.

Agentur

---
TOPICS:
KEYWORDS:
---
To: dennisw
tourists in Kashmir...next stop down town Mogadishu?
---
To: dennisw
Jesus said it best:
15 Beware of false prophets [like Mohammed (MHBH)], which come to you in sheep's clothing, but inwardly they are ravening wolves.

16 Ye shall know them by their fruits. Do men gather grapes of thorns, or figs of thistles?

17 Even so every good tree bringeth forth good fruit; but a corrupt tree bringeth forth evil fruit.

18 A good tree cannot bring forth evil fruit, neither can a corrupt tree bring forth good fruit.

19 Every tree that bringeth not forth good fruit is hewn down, and cast into the fire.

20 Wherefore by their fruits ye shall know them.
The fruits of I-slam are writ large in the pages of history books and the newspapers alike.

---
To: dennisw
Well the tour bus shouldn't have planted IEDs in the Homicidal Slammies path, and then opened fire on them afterwards.
Where's that Murhtabucker when he could actually be usefool?
Oh wait the tour bus didn't explode IED's killing Homicidal Slammies, then open fire on them?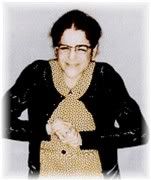 Never mind.

4
posted on
05/31/2006 10:20:31 PM PDT
by
rawcatslyentist
(I'd rather be carrying a shotgun with Dick, than riding shotgun with a Kennedyl!)
---
FreeRepublic.com is powered by software copyright 2000-2008 John Robinson