---
This is a great interview with many comments and links back at the original source. Chronicling the rotting collapse of this cancerous institution.

---
To: SJackson; yonif; Happy2BMe; Simcha7; American in Israel; spectacularbid2003; Binyamin; ...
'Ping!'
If you'd like to be on or off this
Christian Supporters of Israel
ping list,
please
FR mail
me. ~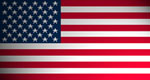 MikeFromFR ~
There failed not ought of any good thing which the LORD had
spoken unto the house of Israel; all came to pass. (Joshua 21:45)
Letter To The President In Support Of Israel ~
'Final Solution,' Phase 2 ~
Warnings ~
2
posted on
03/06/2005 7:38:20 PM PST
by
Salem
(FREE REPUBLIC - Fighting to win within the Arena of the War of Ideas! So get in the fight!)
---
To: dennisw; Cachelot; Yehuda; Nix 2; veronica; Catspaw; knighthawk; Alouette; Optimist; weikel; ...
If you'd like to be on or off this middle east/political ping list, please FR mail me.
3
posted on
03/07/2005 5:40:54 AM PST
by
SJackson
( Bush is as free as a bird, He is only accountable to history and God, Ra'anan Gissin)
---
To: Esther Ruth; Yehuda; sheik yerbouty; SirLurkedalot; NYer; Mark in the Old South; Pyro7480; ...
5
posted on
03/07/2005 7:00:45 AM PST
by
Convert from ECUSA
(tired of all the shucking and jiving)
---
To: Salem
Re: "It is a point of pride with these people that they see relative virtue and partial truth in everything"

What is Truth? From Pilate's lips to the WCC's ear. It must be nice to be so sophisticated. Never join a WCC denomination; they are the moral equals of Pilate.
---
FreeRepublic.com is powered by software copyright 2000-2008 John Robinson