---
#RedForEd: West Virginia Teachers Strike over Charter School Bill Governor Vows to Veto
Breitbart ^ | 20 Feb 2019 | Dr. Susan Berry


Posted on 02/20/2019 11:56:35 AM PST by KC_Lion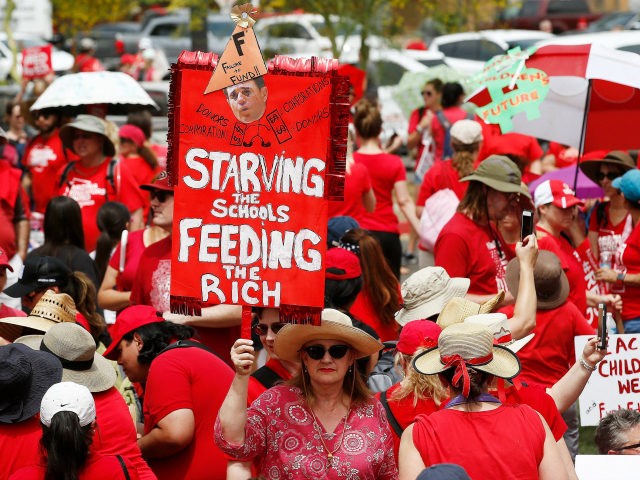 West Virginia teachers will continue to strike into Wednesday, although Republican Gov. Jim Justice has vowed since January he will not sign into law an education bill allowing charter schools and education savings accounts in the state.
The New York Times, however, reported the teachers' strike led to an immediate "victory" when the West Virginia House of Delegates voted Tuesday to table the bill. Similarly, the Associated Press reported union leaders were celebrating the decision of the West Virginia House of Delegates to kill the education bill that led to the strike:
The West Virginia strike – the second one in a year – is being fueled by #RedForEd, a social media campaign that is the mantra of a socialist movement supported by the national teachers' unions and first launched in Arizona by Marxist teacher Noah Karvelis.

(Excerpt) Read more at breitbart.com ...
---
TOPICS: Constitution/Conservatism; Cuba; Culture/Society; US: Arizona; US: West Virginia
KEYWORDS: arizona; charterschools; communism; communists; educationsavings; genderdysphoria; homosexualagenda; jimjustice; lgbtq; noahkarvelis; redfored; teachers; teacherstrike; uniparty; westvirginia
---
---
---
---
---
---
---
---
---
---
---
---
---
---
---
---
---