---
Tazewell County Forms Militia in Response to New Virginia Gun Laws
Fire Arms News ^ | December 6, 2019 | Jim Grant


Posted on 12/10/2019 10:16:34 AM PST by Perseverando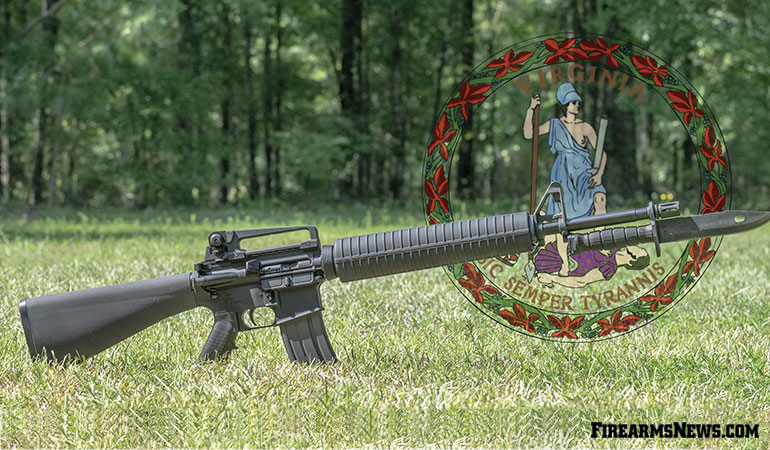 In response to the wave of proposed anti-gun legislation in Virginia, many of its cities and counties have declared themselves Second Amendment Sanctuaries. One county, in particular, took it a step further at their December 3rd County Board of Supervisors Regular Meeting.
In addition to passing their Second Amendment Sanctuary Resolution, the county also passed a Militia Resolution. This resolution formalizes the creation, and maintenance of a defacto civilian militia in the county of Tazewell. And to get a better understanding why the council members passed this resolution, Firearms News reached out to one of its members, Thomas Lester. Mr. Lester is a member of the council, as well as a professor of American History and Political Science.
Firearms News: Councilman Lester, what are the reasons behind passing this new resolution, and what does it mean for the people of Tazewell County?
Tom Lester: We understand the implications of this new resolution are potentially enormous, but we also understand the political importance of making the county a Second Amendment Sanctuary.
Declaring our county a Second Amendment Sanctuary is a great first step, however, Virginia is unique because of its constitution. Under Article 1 section 13 of the VA Constitution, VA must maintain a well-regulated militia composed of its people to validate its authority.
This is the political subdivision of legislature from which VA politicians derive authority - an authority expressly stated in the VA constitution.
This subsection makes it the responsibility of counties to maintain a militia, not a National Guard or other standing army.

(Excerpt) Read more at firearmsnews.com ...
---
TOPICS: Constitution/Conservatism; Crime/Corruption; Government; Politics/Elections; US: Virginia
KEYWORDS: banglist; bloat; cwii; cwiiping; guncontrol; militia; northam; policestate; rkba; tyranny
---
Navigation: use the links below to view more comments.
first 1-20, 21-40, 41-50 next last
---
---
---
---
---
---
---
---
---
---
---
---
---
---
---
---
---
---
---
---
---
Navigation: use the links below to view more comments.
first 1-20, 21-40, 41-50 next last
---
---