---
For 2016, Bush vs. Clinton
CNN ^ | November 27, 2012


Posted on 12/04/2012 2:29:34 PM PST by MinorityRepublican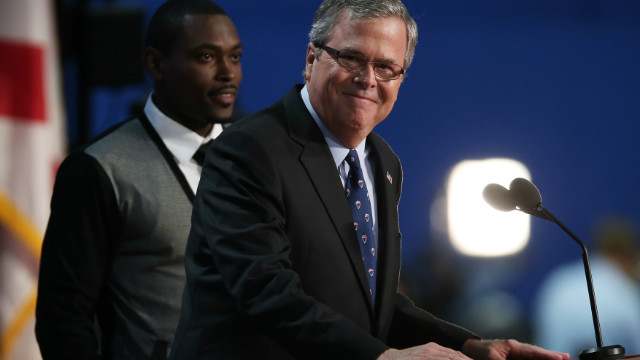 Jeb Bush in 2016?
(CNN) -- For all of our post-2012 election talk about the changing culture, the changing demographics and, perhaps, a changing party, preliminary thoughts out of D.C. about the 2016 election have us headed toward not much change at all: Clinton vs Bush ... again.
I am as intrigued by the prospects of these two juggernauts, Jeb and Hillary, locking ideological horns as I am repulsed by the thought of half of my life being dominated by two family names. One, Clinton, has risen from the ashes after the White House. The other name, Bush, is so toxic that the past two Republican nominees avoided saying it in public, opting instead to skip their combined 12 years in office and head straight back to Reagan.
Face it, Hillary has baggage, but Jeb has Bush, and that, moreso than his record as governor of Florida or ideas for the future, will determine, at least at the beginning, how he is received. That explains why more than a few conservatives were not thrilled to hear that he was thinking of running.

(Excerpt) Read more at edition.cnn.com ...
---
TOPICS: News/Current Events
KEYWORDS: aarrrggghhh; bush; clinton; gingrich; gingrichistheanswer; hillary; insanity; jebbush; really; seriously; stupidity; stupidparty; yeswecan
---
Navigation: use the links below to view more comments.
first previous 1-20, 21-40, 41-50 next last
---
---
---
---
---
---
---
---
---
---
---
---
---
---
---
---
---
---
---
---
---
Navigation: use the links below to view more comments.
first previous 1-20, 21-40, 41-50 next last
---
---