---
Bloomberg Diverts Food, Generators from Devastated Staten Island to NYC Marathon
breitbart.com ^
Posted on 11/02/2012 1:52:39 AM PDT by tsowellfan
---
Navigation: use the links below to view more comments.
first previous 1-20, 21-40, 41-60, 61-80, 81-86 last
---
To: madison10
Unfortunately, there are more of them than there are of you - who vote lockstep for the lefties. I know nothing of Staten Island - and no - those who vote against the libtards don't deserve it, however, they out number you.
---
To: tsowellfan
And where is Obama , in Vegas on a date with NJ gov Christie?
82
posted on
11/02/2012 12:50:34 PM PDT
by
Democrat_media
(limit government to 5000 words of laws. how to limit gov Quantify limited government ...)
---
To: tsowellfan
Guess these people will have to have their own marathon.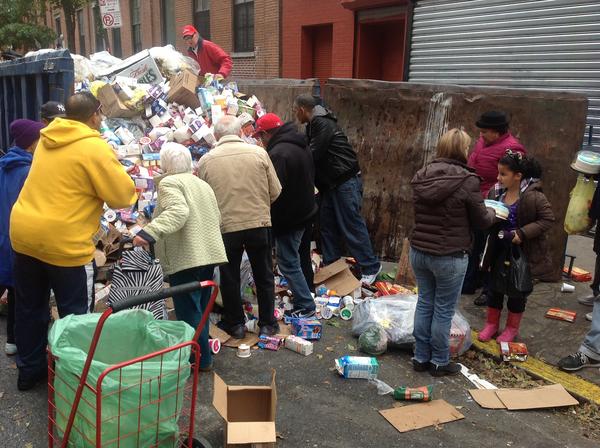 83
posted on
11/02/2012 12:52:26 PM PDT
by
McGruff
(This is probably the biggest cover-up in American history - Sen. Fred Thompson)
---
To: MacMattico
It's funny in a heartless sense because elections have consequences and the New Yorkers have elected that blooming-idiot several times now. His stupidity and ego are now on full display. How or why he ever self identified as a Republican is beyond me.
There should be some way that the national parties can eject, expel, excommunicate those whose standards are diametrically different from the party itself.
84
posted on
11/02/2012 2:32:28 PM PDT
by
Ronin
(Dumb, dependent and Democrat is no way to go through life - Rep. L. Gohmert, Tex)
---
To: Covenantor; Liz; AT7Saluki
Fruit will be available at the fluid stations at miles 20?23.
85
posted on
11/02/2012 3:08:02 PM PDT
by
Libloather
(The epitome of civility.)
---
To: Libloather
Figures those two would want to get in at the end.
86
posted on
11/02/2012 3:28:56 PM PDT
by
Covenantor
("Men are ruled...by liars who refuse them news, and by fools who cannot govern." Chesterton)
---
Navigation: use the links below to view more comments.
first previous 1-20, 21-40, 41-60, 61-80, 81-86 last
---
---
FreeRepublic.com is powered by software copyright 2000-2008 John Robinson