---
As Walter Reed Transition Continues, So Do Friday Night Rallies! - Week 329 August 5, 2011
August 7, 2011 | Kburi


Posted on 08/07/2011 5:19:17 AM PDT by kburi
Finally, a warm somewhat breezy Friday evening at the front gates of Walter Reed. A solid group of fourteen Freepers holding signs and flags in front of the banners received honks and waves from passing cars. You wouldn't know that Walter Reed is closing three weeks from now.
Three buses and several cars carried the wounded warriors and family to dinner and an evening of entertainment in near-by Maryland. Returning after 9pm, they were cheered into Walter Reed by our stalwart group.
The Aleethia Foundation has done a wonderful job over the past seven years coordinating these Friday evening dinners. They will continue to coordinate these dinners from the newly named Walter Reed National Medical Center.


Tonight we spoke to several soldiers and wounded warriors who were coming into or leaving the post.
A car just leaving Walter Reed pulled over. Juan, a double- amputee, rolled down the rear seat window to say good-by to CindyTrueSupporter who has visited with him for the past two years during his recovery. Juan's sister was driving him to NJ for a family visit before he moves to Florida where a home has been specially built for him to accommodate his injuries. We wish him all the best.


An Army Sergeant, Medical Corps, came outside to pick up a food order and spent a few minutes talking to us. He will be going to Belvoir to work with the wounded warriors going there.
A Walter Reed Security Police car passed slowly by Mrs Trooprally and the driver said "Keep up the good work". She said thank you , and the response over the car's loudspeaker was a very loud "YOU ARE WELCOME"
We had two large pizzas tonight and the Free Republic food court provided a good break area for the Freepers.





We received a letter from Elizabeth Fisher of Virginia, who wanted to join us, but isn't able to. Her letter is below.

To The Unfailingly Faithful Supporters
of the Patients At Walter Reed

I wish to say thank you for finding nothing more important in your Friday evenings than being right there
at Walter Reed to praise our soldiers who pay such a price to keep us free and safe.
We stay so busy enjoying these protections that we often take for granted; and then, sadly,
not enough of us take time to do what you have done…
offer a few hours each week to say a big thank you to theses brave stalwarts who make our wonderful lives possible.
And now it is time to thank you for representing all of us in gratitude outside the gates of Walter Reed.
You, too, are heroes who make our country so great!!

Barbara Fisher
Alexandria, VA

DollyCali sent a terrific video of July 29 highlights at Walter Reed. It was received too late to make it in last week's AAR and we include it here:
DollyCali's July 29, 2011 video
---
Tonight was the 329th consecutive Friday night that the DC Chapter of Free Republic has been at the front gates of Walter Reed to support our soldiers. Our calculator says that is 6 years, 4 months and 1 week of consecutive Friday evenings. A lot of people over the six years have made this commitment possible.
It doesn't seem possible, but after tonight only three Friday evenings remain.


August Calendar For the Walter Reed Transition

The DC Chapter of Free Republic invites all who have participated over the past 6 ½ years to join us on any the dates below that you can.

August 12, 19, and 26 We will continue at the front gates until the last wounded warriors are moved to Bethesda. We expect the Friday night dinner buses to operate through early August. However, it depends on how many wounded warriors sign up. Many are already at Walter Reed National Medical Center in Bethesda.


The Aleethia Foundation is already coordinating these dinners from (get used to the new name) the Walter Reed National Military Medical Center, or WRNMMC for short.

The DC Chapter will continue at the front gates of Walter Reed until August 26. Walter Reed officially closes during the last week of August .

---
---
FReepers and Lurkers on August 5, 2011
Mr. and Mrs Trooprally, CindyTrueSupporter, Fraxinus, GunsAreOK, Kburi, Lurkers Allie, Bill, Jim and Jessica, PresUSA222, RonGKirby, Sensei Ern, Tammycat and Idaho,


---
Moonbat News

Four moonbats tonight. Very quiet on the moonbat front. Two started at 7pm, joined by 2 more at 8, and all left promptly at 9 pm.


---
---
FOOTNOTES
The DC Chapter invites you to join us every Friday night between the hours of 6:30pm to approximately 9:30pm. The last Walter Reed dinner buses are scheduled through early August. And we plan to soldier on until the last wounded warrior has been transferred (August 26 will be our last Friday night). So the clock is ticking and we would be honored to have you join us before these long term consecutive Friday evening rallies come to a close.
---

If you can't get to D.C. to join us but would like to do something for the wounded, you can find a wealth of ideas by FReepmailing Tom the Redhunter, Cindy-True-Supporter, VAFlagwaver, or PleaDeal. Directions to our Walter Reed freep location from the Takoma metro station

BufordP's Walter Reed FReep archive



---
August 5, 2011 Photos, (courtesy of Mrs. Trooprally)


Trooprally , Jessica,TammyCat and Mrs Trooprally – getting ready for the evening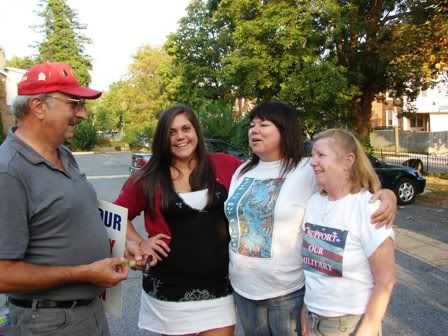 Talking With a Medical Corps Sergeant
Jim – Never Slows Down!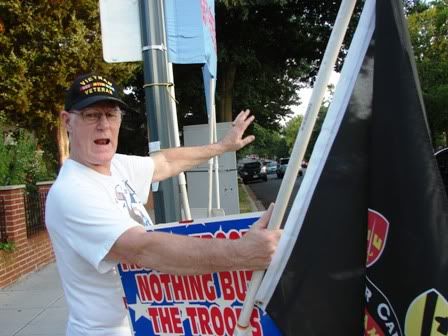 CindyTrue Supporter and TammyCat
Kburi and RonGKirby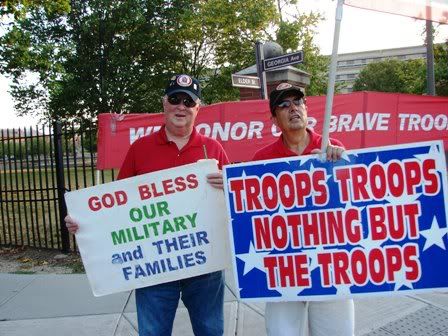 Food Court Break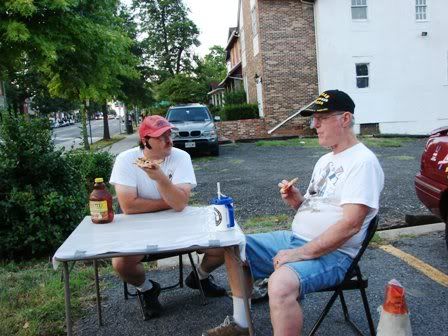 PrezUSA222 in front of Flag Row

<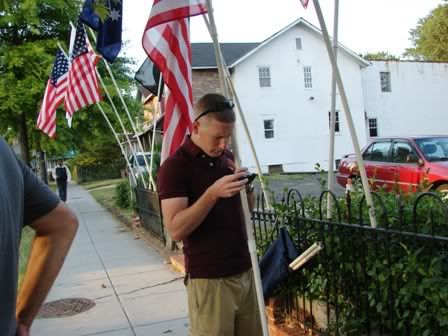 Jessica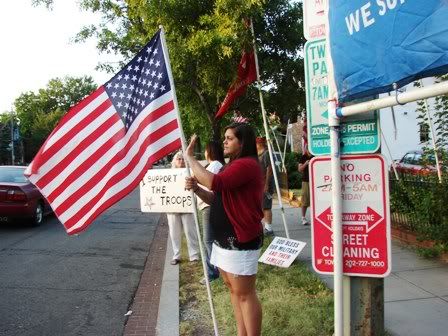 DAV Bus (1) Returns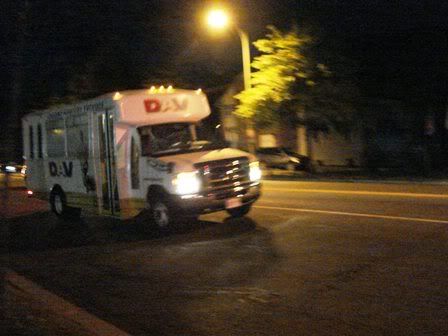 Followed By Buses 2 and 3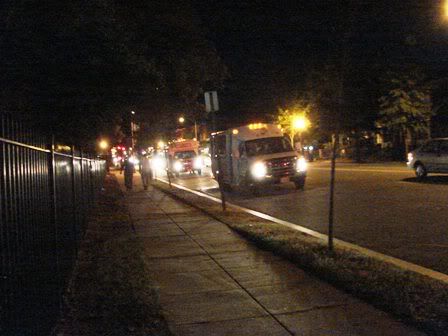 At the Casing of the Colors Ceremony, July 28, 2011 - Trooprally, Colonel McHugh (Walter Reed Garrison Commander) and Ted Nettles of MDPatriot Guard

---
TOPICS: Activism/Chapters; Free Republic; US: Maryland; US: Virginia
KEYWORDS: aar; military; rally; walterreed
---
---
---
---
---
---
---
---
---
---
---
---