Bannon Warroom
The Zelenko protocol
Low Risk Patients
Young healthy people do not need prophylaxis against Covid 19.In young and healthy people, this infection causes mild cold-like symptoms. It is advantageous for these patients to be exposed to Covid-19, build up their antibodies and have their immune system clear the virus. This will facilitate the development of herd immunity and help prevent future Covid-19 pandemics. However, if these patients desire prophylaxis against Covid-19, then they should take the protocol noted below.
Moderate Risk Patients
Patients from this category are healthy but have high viral-load exposure. This group includes medical personnel, caregivers of high-risk patients, people who use public transportation or may otherwise be exposed, first responders and other essential personnel who are crucial to the continued functioning of society. These patients should be encouraged to take prophylaxis against Covid-19 in accordance with the protocol noted below.
High Risk Patients
Patients are considered high risk if they are over the age of 60, or if they are younger than 60 but they have comorbidities, that is, they have other health conditions that put them at risk. These patients have between a 5 to 10% mortality rate if they are infected with Covid-19. These patients should be strongly encouraged to take prophylaxis against Covid-19 in accordance with the protocol noted below.
Protocol for Low and Moderate Risk Patients
Elemental Zinc 25mg one a day Vitamin C 1000mg once a day: (see also)
Quercetin and Vitamin C: An Experimental, Synergistic Therapy for the Prevention and Treatment of SARS-CoV-2 Related Disease (COVID-19)
Quercetin 500mg (OTC) once a day If Quercetin is unavailable, then use Epigallocatechin-gallate (EGCG) 400mg (OTC) once a day: (see also)
Zinc Ionophore Activity of Quercetin and Epigallocatechin-gallate: From Hepa 1-6 Cells to a Liposome Model,
Protocol for High Risk Patients
Elemental Zinc 25mg one a day Hydroxychloroquine (HCQ) 200mg once a day for 5 days, then once a week: (see also)
COVID-19 Outpatients – Early Risk-Stratified Treatment with Zinc Plus Low Dose Hydroxychloroquine and Azithromycin: A Retrospective Case Series Study
If HCQ is not available, then use Low and Moderate risk protocol
COVID-19 early treatment: real-time analysis of 861 studies
Must watch videos
Part 1: Kevin Shipp, CIA Officer Exposes the Shadow Government
Part 2: Kevin Shipp, CIA Officer, Exposes Shadow Government

visited 33 states (66%)
Create your own visited map of The United States or Amsterdam travel guide for Android
Links to Watch
Joe Smyser: Project VCTR Tool [auto-transcript and 14 minute video]
Follow Up Doctors On Frontline
Here is how you can save the video:
THE BEST ONLINE VIDEO DOWNLOADER TO DOWNLOAD ANY VIDEO FROM ANY SITE!
Enter the URL: https://www.bitchute.com/video/zr04GsUupOwk/ and click the [start] button
Right click on the [download] button next to the following:
Original video MP4 unknown [Download] button, and select save link as and click [Save] button. (The instructions are on the site as well.)
Turncoat Republican Senators
Bill Cassidy
Rob Portman
Lamar Alexander
Ben Sasse
Roy Blunt
Susan Collins
Lisa Murkowski
John Cornyn
John Thune
Mitt Romney
Mike Braun
Tom Young
Tim Scott
Rick Scott
Marco Rubio
Chuck Grassley
Richard Burr
Pat Toomey
Martha McSally
Jerry Moran
Pat Roberts
Richard Shelby
Fall of the Cabal: FULL Video Archived Here, Parts 1-10
dp0622
dominusobiscum
Kill cancer cells:
Imperial College
User jonrick46 is a SA!!!
Plandemic Videos:
Plandemic Indoctrination - mirror
Vaxx Deaths 45,000 – CDC Whistleblower, Dr. David Martin Ends COVID Narrative
Dr Judy Mikovits & Dr David Martin 21/5/21 - Free and the Brave Conference
A Manufactured Illusion: Dr David Martin with Reiner Fuellmich
Dr. Robert Malone: The Vaccine Causes The Virus To Be More Dangerous
Dr. Zelenko schools Israeli Rabbinic court.
Steve Bannon & Dr. Robert Malone: Vaccine FDA Approved? Really? Not.
EXCLUSIVE – 100% of Covid-19 Vaccine Deaths were caused by just 5% of the batches produced according to official Government data
How bad is my Covid-19 Vaccine Batch? – Find out now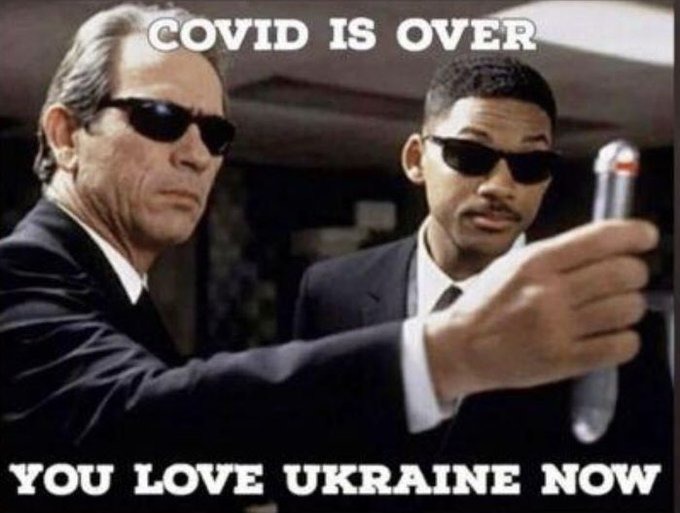 Here are the 10 GOP House Reps.that voted against Lend-Lease To Ukraine:
Andy Biggs (Ariz.),
Dan Bishop (N.C.),
Warren Davidson (Ohio),
Matt Gaetz (Fla.),
Paul Gosar (Ariz.),
Marjorie Taylor Greene (Ga.),
Thomas Massie (Ky.),
Ralph Norman (S.C.),
Scott Perry (Pa.) and
Tom Tiffany (Wis.)
The following GOP Reps.did not vote on it at all:
Rick Allen (Ga.),
Troy Nehls (Texas) and
Chris Stewart (Utah)
GOP Rep. Adam Kinzinger receives letter from 11 family members disowning him over Trump opposition
The military situation in Ukraine, as seen by an ex-member of the Swiss strategic intelligence
Voting Fraud
Maria Zack's testimony regarding voter fraud via Foreigh Countries
Special Interview with Ivan Raiklin: The Pence Card & the Moment of Truth
Chloroquine is a potent inhibitor of SARS coronavirus infection and spread
I am tired of all these people now willing to trash Trump. If it had not been for him we would still be thinking that the Republican Party really was for the conservatives. These idiots fail to even see that is a blatant falsehood. They hate the conservatives within their base.
Time for MAGA to start their own party, and watch the Republican Party flounder as it rightly should. Then they can blame each other, for there will be no one else to play their scapegoat anymore.
After all, they have been responsible for Trump even having to get involved in politics which I'm sure he never wanted to do in the first place. Otherwise, he would have gotten involved decades ago. They are responsible for letting the socialists get a major foothold in the government. They are responsible for letting graft & corruption gain a strong foothold in the government, destroying this nation while both parties have fleeced & raped the citizens of this nation.
The first five posters can hang with the useless Republican Party that the moderates have destroyed the once Grand Old Party, making it the Stupid Party for the last 60 years. They are a perfect fit for each other.
Meanwhile, we can grow a real party that has real values, and the desire to return to morals.
Jack Posobiec - The China Files
Military Civil Fusion (MCF) is an aggressive national strategy of the Chinese Communist Party (CCP). Its major goal is to enable the PRC to develop the most technologically advanced military in the world. As the name suggests , a key part of MCF is the elimination of barriers between China's civilian research & commercial sectors, and its military & defense industrial sectors. The CCP is implementing this strategy , not just through its own research and development efforts, but also by acquiring & diverting the world's cutting-edge technologies - including through theft - in order to achieve military dominance. If you go to time mark 2:05 & pause the video you can read the rest. BTW, the whole 2 hours is not about this topic only , so I doubt you will have to watch anymore than 10 minutes or perhaps less if this topic is what you want to know what they discuss.
The China Show: Chinese Spy Balloon Explained - Currently Over USA