Recently relocated to Branson, Missouri, in the heart of the lovely Ozarks.
My furry children:
Norman the Wondercat. Ca. September 2000-April 15, 2019. R.I.P.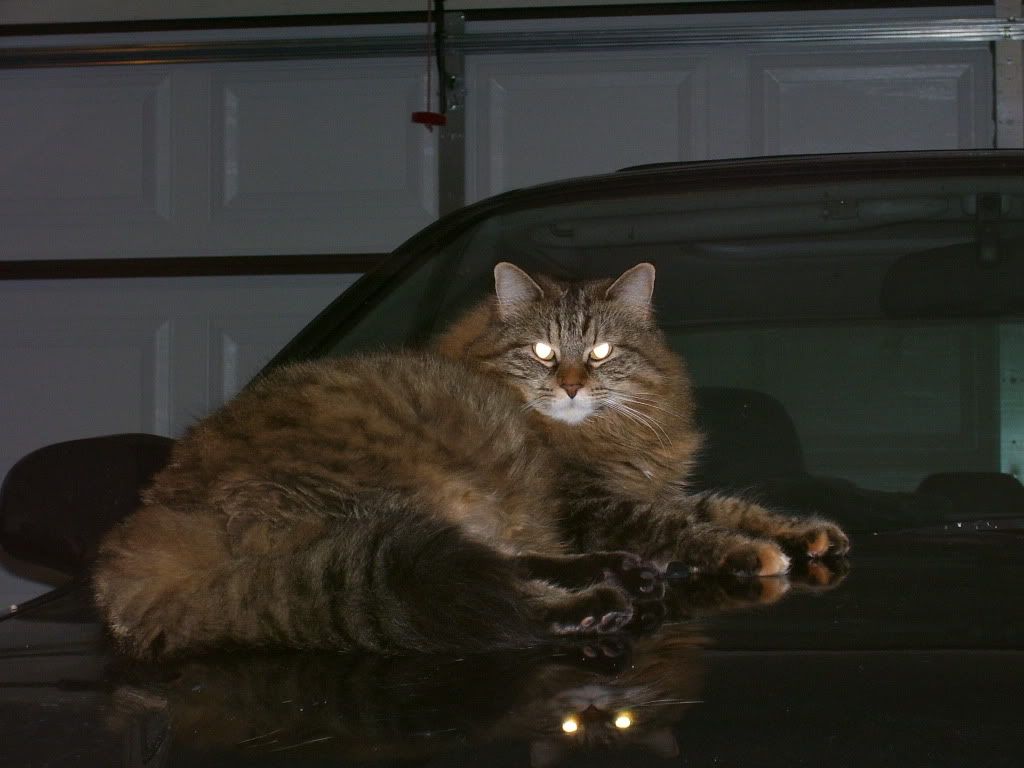 Betty, his sidekick and companion. Ca. April 2002-October 28, 2016. R.I.P.
Retired tag lines:
Possession really is nine tenths of the law.
Proud owner of Norman/Norma, the transsexual attack cat.
I believe in government by grumpy old guys.
"The United States already has enough people with college degrees. Who is going to cut their tobacco?"
Satire Ping List: John Semmens; Talking_Mouse; #1CTYankee; Ge0ffrey; mom4kittys; Paul Heinzman; misterrob; GeorgiaDawg32; holly go-rightly; KosmicKitty; Ultra Sonic 007; metmom
Paul Morrison/Phill Kline ping list: Mercat; Non-Sequitur; L.N. Smithee; Anti-Bubba182; Lurking in Kansas; MrB; Crazieman; okie01; MEGoody; bad company

create your own personalized map of the USA

create your own visited country map