You can also call me Eric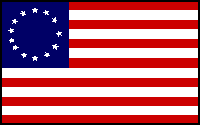 General Burgoyne surrenders to General Horatio Gates after the Battle of Saratoga October 17, 1777.
FReepers I've had the honor to meet: Libertina, Just Lori, Grani, The ErnFormerlyKnownAsBig, PostalPackinMama, Clemenza, Publius, HolyScroller, Goodnesswins, Their Just Due, Garandgirl, Baynative, doodles2, rockrr, StarfireIV, sionnsar, Libre ou Mort, Martywake, 4woodenboats (and son), Rural Majority
A little about me:
I am 50ish, married with two sons living in Pierce County, Washington. I lived my childhood in the boonies of Bradford County, Pennsylvania. The whitetail deer still tremble at my name mostly due to road-kill with my car while dodging pot holes. I was in Air Defense Artillery while in the Army. My MOS was 24H. Thats Improved HAWK Fire Control Repairman. I eventually wound up at Fort Lewis, now it's Joint Base Lewis McCord, where I separated from the service in 1987 and stayed put.
For the last 27 years I've been a cop...well detective now (it beats working for a living) for a municipality in Western Washington.
I have a few hobbies which include, fishing, hiking, running, boating, home-brewing beer, and did I mention fishing? I also love to read books about the American Revolution, World War Two, and nuclear submarines (I missed my calling in life) or anything by Tom Clancy. I'm also a bird watcher and fairly decent photographer...sort of.
I like dogs. Currently am the proud pop of a Siberian Husky. I'm a new member of the Washington State Animal Response Team, a volunteer group which is like search and rescue for critters. They helped me out in a big way so I figured I should pay it back somehow.
I was raised conservative. My Mom, who passed in August 2005, took me down to D.C. in the early 70's on the church bus to protest the Supreme Court Roe vs. Wade decision. My dad, who passed on in 1989, was a World War Two Army veteran. He was a tugboat chief NCO and managed to see action quite a few times. You don't hear much about the sailors in the Army do you? He had some awesome war stories. I was told Horatio Gates was an ancestor on my mom's side of the family...still haven't tracked that one down but I'll take it at face value for now.
Lastly, I'm pro-life, pro-2nd Amendment (an armed society is a polite society), pro-death penalty, anti-liberal conservative in a blue state Catholic.
The places I've lived:
Go Back To FRee Republic